The 10 Benefits of Server Virtualization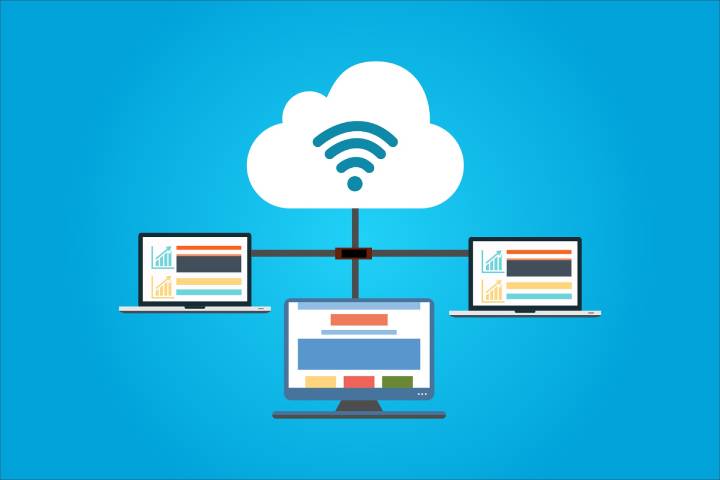 Server virtualization involves setting up a platform that runs multiple operating systems on a physical server or machine. This platform, called a hypervisor, had its genesis in large companies. However, thanks to IT outsourcing solutions for SMEs, this technology can fit into the latter and offer them a more modern and efficient IT system. It's also an excellent opportunity for them to prepare to migrate to a cloud. Here are the ten existing advantages of setting up server virtualization.
Decrease In The Number of Physical Servers.
In the server virtualization process, the first benefit and impact is the decrease in the number of physical servers. Indeed, since several virtual machines can operate on a single physical server, the need to purchase several servers is reduced, as are maintenance costs. Server virtualization also enables better optimization, offering less hardware to operate the company's information system.
Virtualizing your servers is a perfect way to optimize costs, but the security issue is no less. Virtual servers segment the physical server into several virtual entities, each independent, allowing better data security. Each virtual environment is unique and can easily detect malware and viruses thanks to this segmentation, and an affected virtual server will not damage others—a natural bulwark against cyberattacks.
Powerful Availability
If you want to transfer a virtual machine from one server to another, virtualization allows it without downtime—an essential advantage for maintaining optimal business and service continuity. Installing two physical servers is judicious, automatically transferring virtual machines on one in the event of failure or problems on the other.
A significant issue in cybersecurity and hypervisors in particular, being able to guarantee business continuity thanks to high availability environments is an asset that makes it possible to reduce the costs linked to cyberattacks and to be able to continue its activity thanks to this duplicate of physical servers.
Increased Performance
Transferring virtual machines between several physical servers automatically is also a guarantee of better performance. In case of overactivity on the same machine, the other virtual elements may be transferred to another server. In this case, it is a server outsourcing solution. Each virtual machine can be configured according to needs, which makes it possible to correctly adapt the application of several critical tasks thanks to more memory.
Whether for operational performance or simply storage, your virtual environment allows you to adjust your needs thanks to the possibility of improving the power of your processor (CPU), graphics card (GPU), RAM or simply storage. Absolute adaptability or service of the performance of your company, and this is thanks to virtual machines.
Optimal Security
Data security is critical in an SME but also fragile when this data is stored on a single server. The slightest virus can infect the entire system. Server virtualization makes it possible to classify tasks to protect them from each other.
Indeed, separating the different applications from the physical servers, thanks to server virtualization, makes it possible to isolate the affected applications and thus avoid any spread of viruses or malicious software in your server cluster.
Since servers are often targets of ransomware, you can secure the most critical folders and implement memory integrity checks and protection for critical endpoints that may be exposed.
An Anti-Obsolescence Solution
For an SME, the information system data is stored on a single server, representing a renewal cost. With server virtualization, physical servers can be turned into virtual machines. This solution facilitates migration when changing servers.
But that's not all; the physical server also manages the primary resources. The operating systems are automatically updated and allow another way to manage several of these operating systems (Linus, Microsoft).
As a result, you reduce the multiplication of physical and virtual computer maintenance, allowing your employees to benefit from virtualizing their workspace to the latest standards from any network access point.
Also Read: How To Improve The Sales Strategy In The SMEs Ecosystem
Savings on Licenses
The rule is one license per server, which is expensive for an SME. Virtualization makes it possible to lower this cost by developing a set of licenses grouping both the physical server and the various virtual machines that are backed up. An advantage when changing the server since the licenses linked to the machines are acquired and not to be renewed.
Ease of Backups
Server virtualization simplifies the various backups. Virtual machines are generally software whose outsourced backup can be done very simply. The operation can be done instantly on the physical server without any interruption. A backup can be used to restart the system in case of a problem.
Simpler Management of The Disaster Recovery Plan
When an SME uses a disaster recovery plan, its execution is made easier with server virtualization. Getting started with complex plans is easier. However, if two physical servers depend on each other, nothing will change. Therefore, this kind of problem can be limited thanks to the partitioning of services made possible by virtual machines.
Try For Free
Virtualizing your network means creating a virtual machine very quickly without the slightest expense. The only obligation is to have the necessary space on the physical server. It's a fantastic technical way to test new services. Gone are the days when the company had to install a test server with the costs inherent in the operation.
A Cloud-First Future
Thanks to the virtualization of servers and Cloud Computing, the SME can manage all its services with virtual machines and provide software resources, online storage and free access to employees. Giving it the right size for the desired use is still necessary. This is an opportunity for each company to offer all its services with different machine sizes to each business team.