The SSD Market Continues To Take Advantage Of Telecommuting And Digitization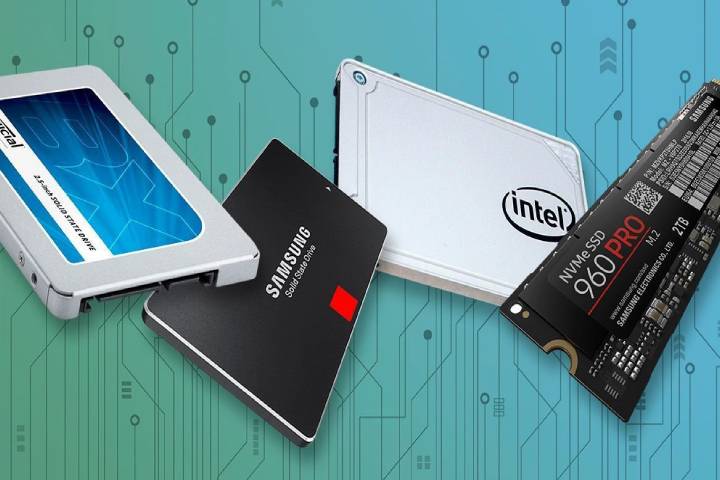 Solid-state storage technologies have spread rapidly over the past year and a half, taking advantage of trends such as the massive sale of laptops for work or the use of data-intensive technologies such as AI. The result is that SSD sales increased rapidly in 2020, and so far, in 2021, sales continue to grow.
While HDD sales are increasing thanks to overall data growth, solid-state hard drives are doing so at a rate, if anything, faster. Far from ending the turn of the year, in 2021, laptop sales have continued to grow. Experts believe that they could even exceed those of last year once companies upgrade equipment beyond covering the infrastructure needs for teleworking.
According to experts, this trend, which dominated the SSD and laptop market last year, is being joined by the growing demand from companies focusing on new ways of working on the go. In the view of Jeff Janukowicz, vice president of solid-state drive research and enabling technologies at IDC, "The pandemic has accelerated the need for transformation, and global demand for SSDs has increased due to this trend as both consumers and companies have sought to take advantage of the benefits of technologies".
Thus, IDC experts believe that the trends that have driven the market last year will continue throughout this year, and their impact will be felt until 2025. During this time, shipments will increase in the main SSD categories. The new formats are gaining positions in desktop computers and other platforms typically dominated by HHD hard drives.
The figures they have presented in their latest report suggest that global shipments of SSD drives will increase at a CAGR of 7.8% between 2020 and 2025, while revenues from this storage segment will do so at a CAGR of 9.2%. , being able to reach 51,500 million dollars by the end of the period. As for the capacity shipped, thanks to the constant progress of NAND Flash technology, it is expected to increase to a CAGR of 33% in these years, which will accelerate the erosion of the price per gigabyte, something that customers have been waiting for for years.
As IDC analysts explain in this report, SSD prices remain highly volatile. They will remain high in the near term, as vendors take advantage of the semiconductor shortage to recover from the depreciation that hit the industry in fiscal years. Previous and they highlight that the advances that are taking place in the manufacturing processes will improve the manufacturers' profitability. However, first, they will have to cover the high costs that the latest technological leaps in the industry are having, such as adopting manufacturing processes using lithography.
In any case, in the coming years, the demand from traditional customers and new industry segments that are switching to SSDs will continue to grow, even more than previously anticipated by experts. This is due to the unexpected emergence of teleworking and remote study, which has boosted the market for ultralight laptops and tablets. Experts did not expect it to occur so abruptly.
In terms of business demand, SSDs are part of the significant changes that come with innovations like artificial intelligence, edge computing, and other emerging technologies gaining positions in enterprise IT. IDC estimates that declining prices will drive a massive expansion of SSDs as the preferred medium for many applications, jumping from maximum performance use cases to new realms that have traditionally based storage on traditional HDDs.