Ultimate Guide: How Can You Scale Your Business On Instagram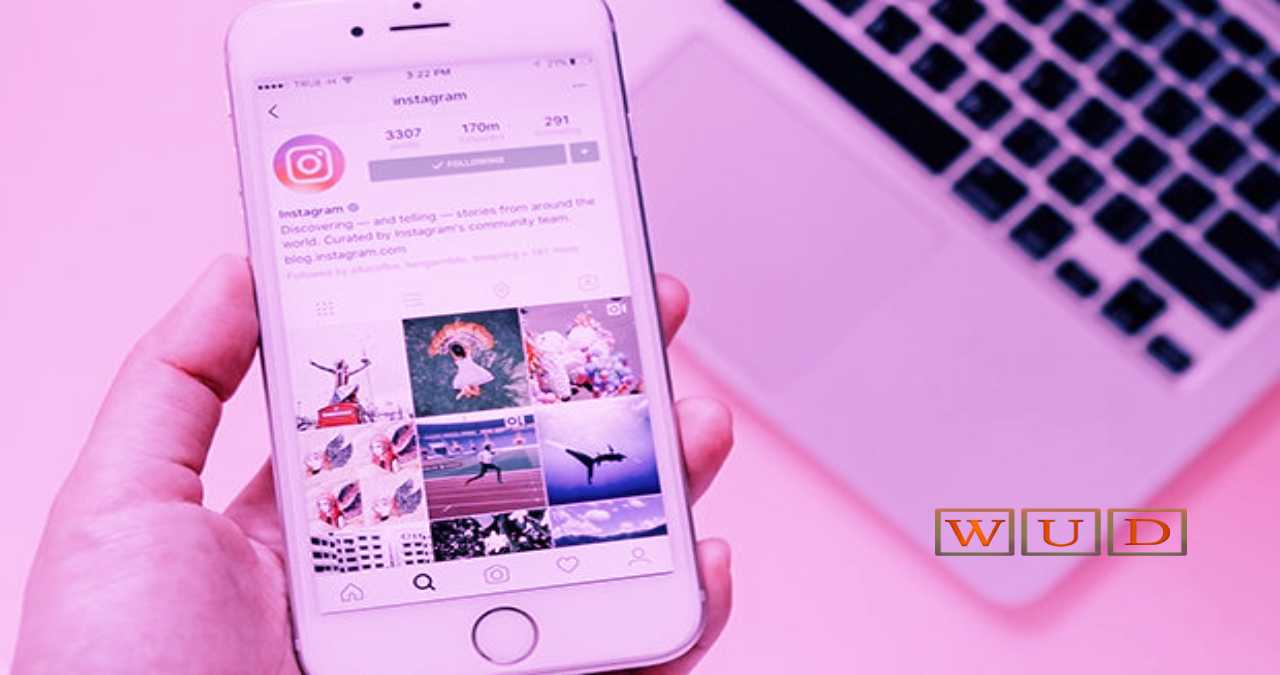 From small businesses to multinational conglomerates, from online retailers to brick and mortar wholesalers, from fashion to technology – every company is battling it out online. These businesses have established their second home over social media and are using it to engage with their customers. Amongst the several platforms, Instagram presents a unique opportunity to appeal to your followers and establish a formidable brand presence.
Aside from the fact that it hosts a wide user base, Instagram offers a range of business-centric features and functionalities that can aid your organization's growth. As a result, companies have a strong preference for using it to post their creations from photo editors and promo video makers.
If you are a budding enterprise that is still trying to find its footing online, here is an elaborate guide for upping your Instagram game:
Optimize Your Profile
Remember the good old days when storefronts granted a sparkling view to rope in new clients? Well, online stores have recreated the same effect through digital catalogs, portfolios, and biodata. So, you should first start with filling out all your details in your Insta profile.
Here are a few considerations to keep in mind:
Use the company logo as your profile photo to make it easy for brand identification.
Set your business name as the account name and maintain consistency across various platforms. Include any specifications such as locations to lend clarity to your brand if there are other companies by the same name.
Your username would be the same as your business name. Do remember that your Insta username does not contain spaces.
Include a link to your official website. Alternatively, you can update it to reflect the latest posts and promotional pages.
Write an intriguing bio to deliver to capture your audience's attention.
Maintain Visual Consistency
As stated previously, Instagram can play a crucial role in establishing your brand. However, to achieve this effect, you need to maintain visual consistency. Visual consistency relates to using standardized typography, color theme, and other visual elements. It helps build a strong and emotional connection with the repeated patterns.
When you consider the Instagram layout, you will notice that all the tiles are displayed in a grid-like fashion. Hence, it becomes easier to use it to your advantage. You can use an intro maker to create a blueprint for your videos. Similarly, you can use the same stock vector as the background for your photo posts.
Follow the Herd Mentality
Being unique can get you noticed. But when you are operating over a user-driven platform, such as Instagram, adopting a herd mentality can get you results!
Several Instagram ads tutorials talk about how you need to hyper-target your audience while running ads or posting content. However, you cannot break into a tightly-wound tribe. For reaching out to your target audience, you need to adopt an inside-out approach.
Hence, the first course of action would be to discover and identify your clique. After you have an in, become a regular contributor to gain recognition. At the same time, request your clients to spread the word about your business. As users become more familiar with your brand name, you can establish relationships and engage with your audience through one-on-one interactions.
After gaining some traction, you can slowly ease your way into niche hashtags. Continue to post content and accelerate your Instagram activities at peak times.
Post Content That Meets Your Goals
Naturally, you may have a goal in mind while launching your Instagram account. Ask yourself again, what is the purpose or end-goal for getting on the platform?
The answer to this question will heavily influence the kind of content that you post to your Insta handle. Some of the common reasons for starting a business Instagram account revolves around social selling, brand positioning, and creating product awareness.
Naturally, this decision plays a fundamental role in deciding the appropriate strategy. For instance, if you wish to generate a buzz around your products, you can achieve it by posting high-quality product photos. Similarly, if the purpose of the account is to establish a brand presence, the posts will bear a distinct logo, uniform color palette, and speak about the company's mission, vision, etc.
Hence, use your account to create and post content that meets these goals.
Use Hashtags
Instagram was one of the first platforms to serve up the #Hashtag storm. It fuelled the tribe mentality where people could connect with like-minded individuals and build a mini-community around their likes and dislikes. At the same time, it raked in a good amount of engagement and fetched more likes, shares, and comments.
Finally, businesses slowly realize the wealth of opportunities presented by hashtags. As mentioned above, you can use hashtags as search tools to look for your target audience. Simultaneously, it also allows the creative freedom to create your own hashtags that are specific to your brand. So when you think of it, you kill two birds with one stone!
Considering that Instagram allows up to 30 hashtags, you can strike the perfect balance of generic and unique hashtags to develop your brand and to get noticed.
Give Back the Love
At its core, Instagram continues to remain a community of diverse users using the platform in ways they find best. Hence, even though you are present on the platform to grow your business, be unafraid to show your authentic self. Show some love to a fellow brand or follower, participate in events and activities, and share other's content as a nod of appreciation.
Spend time to connect with others personally and stay polite in all your interactions. Such basic etiquettes could help your business grow by many folds.
Get. Set. Scale!
The Instagram universe is bustling with activity, which means that it is the perfect destination for your brand to show its presence. Make your visual presence felt and tell a compelling story to keep everyone hooked. Stay consistent in your approach and post regularly.
Soon enough, you will make a killing on Instagram! So why shouldn't you get started now?