5 Secret Techniques to Improve INSTAGRAM FOLLOWERS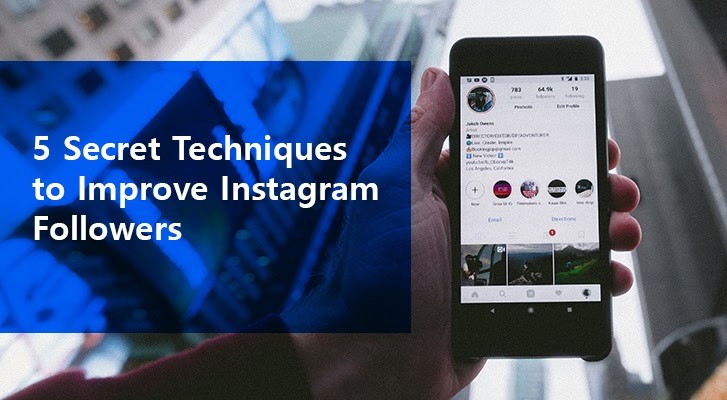 When Instagram hit the market, it was just a fun app for kids to connect with friends on. Not anymore! In fact, now it's a serious content marketing tool that promotes products and drives sales. 
Sure, when we think of e-commerce it's not Instagram that comes to mind. You think of Amazon and eBay, but you can't ignore that Instagram is closely linked to it. E-commerce focuses on intent in the strategies it employs and while this approach has shown results, it fails to inspire people to buy more. That's where platforms like Instagram come in. According to a study, 80% of consumers discover products on social media. Not having Instagram as part of your marketing strategy is not an option anymore and while you're at it, why not get real people who really care about your products and your brand to engage with it online. That's the one and only way to move forward really.
Indulging in shady practices and getting bots to boost your brand will only take you so far. These strategies won't reflect well on your company in the long run. In addition to this, they won't even deliver real business results. But, worry not! We're here for you every step of the way ready to unveil the secrets to an improved volume of Instagram followers.
Write Compelling Captions
When you create any content, the first thing you add is the captions. They are there for a reason and we can't stress enough on how important it is to make them compelling.
Instagram may be a visual platform, but the power of words cannot be denied. Captions help you increase engagement, allowing you to reach more people. Since reach and engagement are key indicators on how successful your Instagram profile is, you might want to make the most of this feature.
To help you out, we have a few strategies for you. As you write your caption make sure to put the most important words upfront. This is because, after a few lines, the captions cut off and unless the user clicks on reading more they won't get to the end of your caption. So, write the best part at the start.
You might also want to include a question in your caption. Questions prompt users to leave a comment and increases engagement which in turn increases your account's visibility. Experiment with different caption lengths, long-form captions are great for storytelling and may interest your audience. While you're at it drop in a few emoji if the pictures call for it, it is a visual social network after all!
Embrace Instagram Stories
Around half a billion Instagram users add Stories every day of which 45% are from business pages. Accounts that use Instagram Stories report high engagement and according to Instagram, around 20% of the Stories lead to a direct message.
Make sure to add hashtags and location features so you gain visibility with a more relevant audience. You can get new followers for free. Sadly, this opportunity is often not used to its full potential by brands.
Similarly, create an IGTV Series. This feature is here to stay so you might as well get on board. A lot of people browsing through Stories can land on your page and become a follower. It's kind of like Netflix and offers much to the viewers. We expect brands will explore this feature to develop serial content and turn viewers to followers.
Sharing the best of video content requires a good internet connection so while you're at it give Spectrum Customer Support a call. Their affordable plans will have you covered in no time.
Use Shout-outs
Who knows who makes a ton of difference, we all know that. For instagram also same principles applies. You want to get more followers, try getting a shout-out from someone who has followers and make them your own. For this, though you might want to make sure they are relevant to your profile and the Stories you share.
Many influencers accept money for shout-outs so create an outreach list and get to work. Before you do this though, look at what your budget is and analyze which influencer will give you the best results. You can approach them directly or use agencies and apps to do it for you.
Ask for a "share for share"
Shout-outs are great, but have you tried share for a share?
If you don't have money to spend and can't pay influencers, simply do some trading. Offer to share a user's content on the condition they share yours. You get exposed to new audience.
The important thing to keep in mind is that only influencers with a similar number of followers will take you up on the offer. So if you want to share content on an account with hundreds of thousands of followers, you must have a massive following yourself.
Also Read : Best Tools To Schedule Free & Paid Instagram Posts
Join popular conversations
Another way to promote your account is by chiming into the popular conversations and trends around you. Leave in comments and use hashtags relevant to your brand. Drop-in your own hashtag too. Long-tail hashtags are great for reaching specific audiences whereas simple and short ones like #wanderlust are great for exposure to more people. A balance of both is the best strategy. If in doubt, follow this rule, make as much noise as you can. Until you're offering good content, nobody will mind.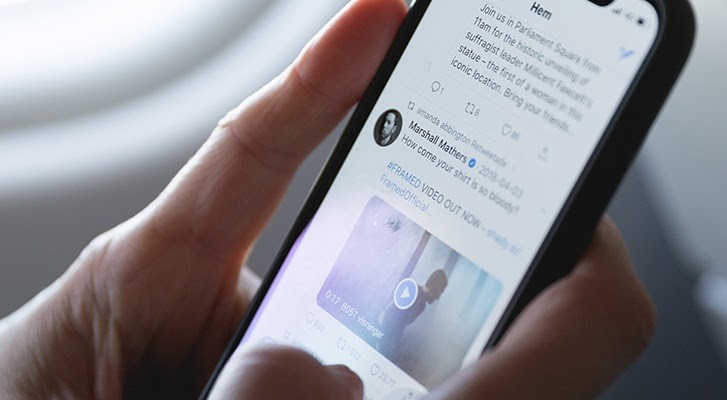 There you go!
Running a successful Instagram account is not difficult, it's not easy either, but till the time you're willing to put in the effort, you'll be alright. Follow these tips and half your work is done. For anything else, worry not. Whatever you need, the World Wide Web has it. Just get a high-speed internet connection and you're good to go.