What Are The Tools of Growth Hacking?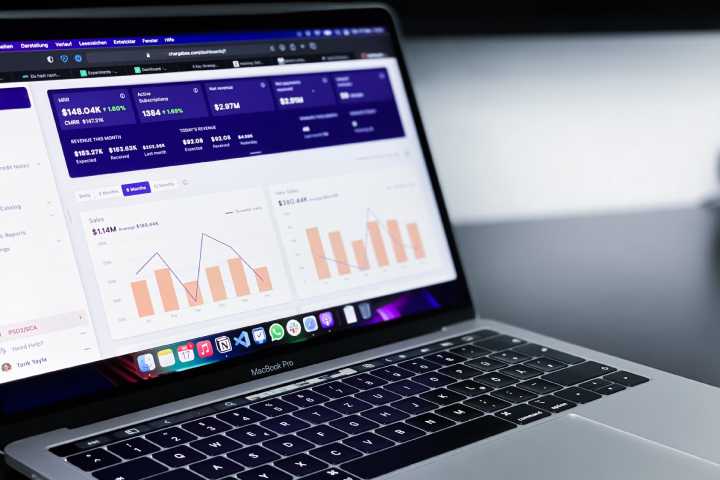 Growth hacking is almost indispensable for your online presence. Discover the strategies and tools to put it in place.
Our Selection of Growth Hacking Tools For Online Prospecting
Do you use growth Hacking strategies to boost your business or business?
Whether it's a brand new business or an old one, growth is key to gaining momentum and skyrocketing your customer base.
In this article, discover the main growth Hacking strategies and tools to quickly develop your online business.
What Is Growth Hacking?
Growth Hacking is using strategies and tactics to grow an online business. It's not just another marketing word. Specialists in this practice focus on one goal: growth.
The ultimate goal of growth hacking is to increase a company's customer base or user base as quickly as possible while minimizing expenses.
The three main types of Growth Hacking strategies are:
Content marketing ( using content to promote your business);
Product marketing ( promoting your product in or through the product itself);
Advertising ( paid promotion).
The Best Growth Hacking Tools
There are several growth Hacking tools out there. Here is our selection of the best below.
These Growth Hacking tools are useful for different areas of web marketing: 
SEO and content
Data analysis
Automating
Social media management
Creation of landing pages and websites
email marketing
Graphic design
Team communication, productivity, and project management
Design and collaboration.
Google Analytics
This scan tool is the most popular in the world. Not only is it the most powerful search engine product, but it's also free.
Google Analytics allows you to track the progress of any website, from conversions to behaviors.
It offers the possibility of checking qualitatively and quantitatively all the data over the long term.
Even though its learning curve is not as easy, learning how to use this tool through existing free resources and online courses is possible. 
Hotjar
This is one of the best heat mapping tools. It is suitable for B2C companies. HotJar can help you collect and analyze data that leans towards user behavior on a large scale instead of the individual. You can use this tool for feedback surveys which works much better for B2C.
Hubspot
It's no secret that Hubspot is a reference for growth Hacking tools. We are talking about an all-in-one platform providing everything you need to optimize your online prospecting. Its features and functionality are comprehensive. The free version of Hubspot is more than enough for a start.
SemRush
Semrush is an important platform for your online presence. It has many products that allow you to manage your visibility on the web. You will find tools for research, content, social networks, and market studies. This platform also provides data for more than 140 countries. It is a very important tool for all companies wanting to develop their online presence.
buzz sumo
You can't talk about content marketing without talking about Buzzsumo. This tool lets you find top-performing content topics across multiple platforms, such as Facebook, Twitter, LinkedIn, and Pinterest. This will help you decide which trending topics to produce content on.
System.io
Systeme.io allows you to create the best-performing landing pages. This software is available in several languages, allowing you to make sales tunnels with high conversion rates. The platform is based on a drag-and-drop builder, so no coding skills are required at any time.
You can add text, images, buttons, and anything you want to see on your landing pages. The software also provides templates (landing page models) that are sufficiently optimized not to start from scratch.
And that's not all. Systeme.io has an integrated autoresponder. Therefore, you can easily carry out your email marketing campaigns without using an external tool.
Canva
Canva is the easiest online graphic design tool with an awesome free version. It is useful for any growth Hacking specialist.
It allows you to create designs in minutes. No need for advanced knowledge in professional design to use it.
Canva provides these users with templates to design banners, logos, flyers, or any graphic element for use on the web. You can also import your images to personalize your creations.
Hootsuite
For example, this tool will be of great use to you in your social selling strategy. It covers almost every aspect of the role of a social media manager. You can do a lot of things like:
Plan publications;
Process customer requests;
Monitor issues;
Find prospects;
Report on various indicators.
In other words, having this tool is enough to create interesting content, schedule posts, and measure ROI.
Calendly
Calendly is the tool that lightens this time-consuming task of scheduling meetings with outsiders. It allows you to let guests know your availability. You can also add different time zones so that everything goes smoothly with your collaborators worldwide. Try it, and you won't regret it.
Trello
You can design and customize Trello to suit your unique needs and work style, from various tasks to operations to human resource management. It is a living and dynamic tool for team collaboration and project management.
While on Trello, you can also use other key tools like Google Drive, Slack, Jira, and many more. 
With its sober and practical interface, work becomes more fluid and easier to share across boards and teams.
Zoom/Skype
These last two tools known to all are platforms for oral communication and videoconferencing. You can easily hold face-to-face meetings with your collaborators or partners. Features like screen sharing and remote screen control will really make your meetings easier.