What Is Virtual Accounting? Breaking Down The Basics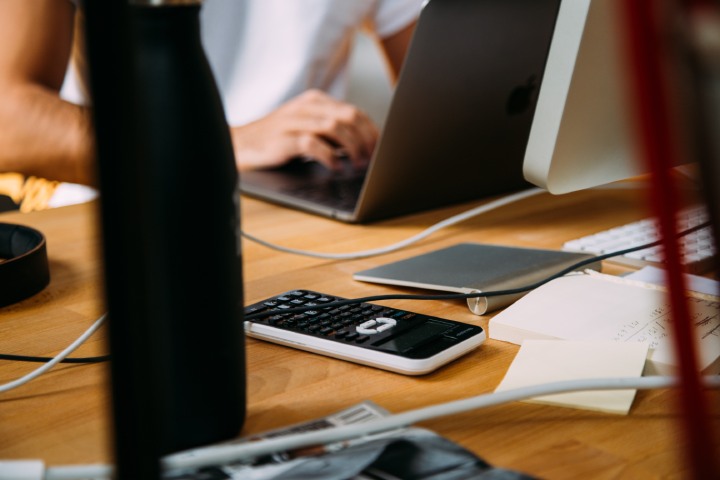 Cutting-edge solutions are swiftly replacing traditional accounting techniques in today's fast-paced and digitally driven company environment. Virtual accounting is one such change that has made substantial progress in recent years. Virtual accounting has become a game-changer as organizations seek more effective and economical methods to handle their financial affairs. We shall examine the foundations of virtual accounting in this post and its advantages and features.
Understanding Virtual Accounting
Definition and Scope
The practice of organizing and processing financial data and transactions using cloud-based accounting software and web-based communication tools is called virtual accounting, sometimes called online accounting. It enables companies to contract their accounting duties to specialist individuals or remote enterprises. With this virtual system, there is no longer a need for an internal accounting division, which lowers expenses while maintaining a high standard of accuracy and security.
Key Features and Functionality
A wide variety of responsibilities generally included with traditional accounting are included in accounting services. These might include reporting, financial analysis, tax preparation, payroll processing, accounting, and payroll processing. Since this solution is virtual, firms and the accounting specialists they have selected may work together efficiently and have immediate access to financial information and reports.
How Virtual Accounting Works
Cloud-Based Accounting Software
Accounting software that is hosted in the cloud is the foundation of virtual accounting. These programs offer a centralized platform for the company and virtual accounting staff. Popular accounting programs like Xero, QuickBooks Online, and FreshBooks provide many functionality catered to company requirements, such as expenditure tracking, invoicing, bank reconciliation, and connectivity with other business tools.
Streamlined Processes
Virtual accounting simplifies several accounting procedures since it is automated and accessible via the cloud. Automating routine operations like data input and transaction classification lowers the possibility of human mistakes and gives accountants more time to concentrate on more important financial issues. Virtual accountants frequently use secure file-sharing platforms and encrypted communication methods to overcome data security issues.
Benefits of Virtual Accounting Services
Cost-Effectiveness and Scalability
Cost-effectiveness is one of the most important factors which benefited by using virtual accounting services. Traditional accounting departments sometimes have high overheads, including expenses for infrastructure, staff, and perks. Businesses may reduce these costs by using virtual accounting, only paying for the necessary services. These services may also increase as the organization expands to meet growing financial demands.
Access to Expertise
Businesses may access an international skill pool of accountants by using virtual accounting. Businesses may work with highly qualified individuals and specialized companies with experience in their respective sectors, regardless of their location. Businesses are sure to obtain excellent accounting services catered to their specific needs thanks to this access to various expertise and experience.
Real-Time Financial Insights
With cloud-based accounting software, businesses can access real-time financial data at their fingertips. This instant access to financial insights empowers business owners and managers to make data-driven decisions promptly. They can monitor their company's financial health, track expenses, identify trends, and confidently plan for the future.
Differences between Virtual Accounting and Traditional Accounting Services
Physical Presence vs Remote Collaboration
The actual presence of the accounting staff is the most obvious difference between traditional and virtual accounting. Traditional accounting uses in-house accountants who are based at the business's location. Instead of requiring physical closeness, virtual accounting focuses on distant cooperation made possible by digital technologies.
Software and Technology Adoption
Traditional accounting businesses may continue to use desktop-based accounting software, which has less accessibility and real-time updating options. However, cloud-based accounting software is significantly incorporated into virtual accounting, allowing for smooth data exchange and changes available from any location with an internet connection.
Cost Structure
Retaining internal accounting staff results in greater fixed expenses for traditional accounting services. Since virtual accounting is an outsourced service, businesses only pay for the services they utilize.
Conclusion
With its efficient, affordable, and scalable alternative to traditional accounting services, virtual accounting has completely transformed the industry. Businesses may now expedite their financial operations and receive valuable insights to make educated choices thanks to cloud-based technology, secure data interchange, and access to top-notch expertise. Virtual accounting will likely advance in sophistication as technology develops, enabling firms to prosper in the always-shifting financial environment.