The Financial Sector Is The Slowest Adopter Of The Multi-cloud Model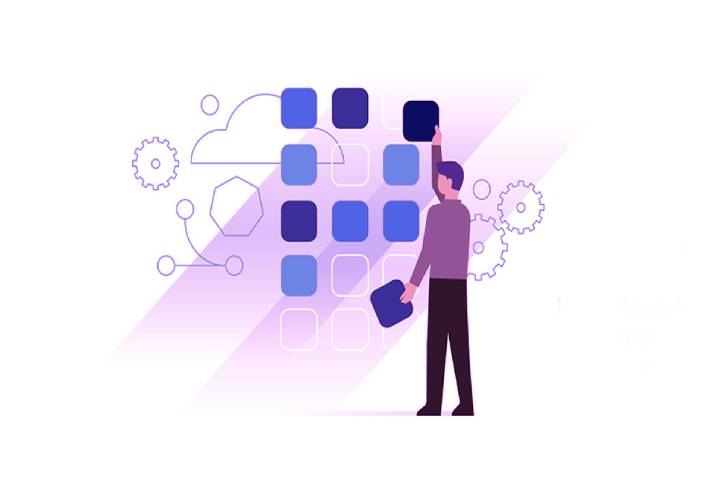 The study also finds that 31% of financial services firms continue to work with non-cloud-enabled, three-tier data centers as their sole IT infrastructure. Additionally, these organizations have the lowest use of public cloud, with 59% not using these services compared to 47% not globally. This is likely due to significant legacy applications investments and this industry's highly regulated nature.
On the other hand, managing between the different clouds continues to be one of the most critical challenges for companies in the financial sector, and 84% say that to be successful, they need to simplify their management. Likewise, 50% cite security concerns as another of the main challenges to adopting the multi-cloud model. To address the main challenges related to security, interoperability, and data integration, 82% agree that the ideal is to have a hybrid multi-cloud model, operating with multiple clouds, both private and public.
The study asked companies in the financial sector about their current challenges in the cloud, how they are running business applications now, and where they plan to run them in the future. They were also asked about the impact of the pandemic on their current and future decisions and how their technology strategy and priorities may change as a result. Among the main conclusions of the ECI, the following stand out:
The top multi-cloud challenges facing the financial industry are security (50%), cross-cloud data integration (46%), and performance challenges with network overlays (43%). With nearly 78% citing a lack of some IT skills to meet current business demands, simplifying operations is likely to be a key focus in the coming year. At the same time, IT leaders realize that there is no one-size-fits-all approach to cloud, making the hybrid multi-cloud model the ideal for most respondents (82%). This model will help address some of the main challenges of multi-cloud deployments by providing a unified environment where data governance and security policies can be applied consistently.

The importance of application mobility. 98% of these companies have moved one or more applications to a new IT environment in the last 12 months, likely from traditional data centers to private clouds, given the relatively low penetration of public cloud and multi-cloud in the industry. The most cited reasons for this were speed of application development (43%), security (42%), and integration with native cloud services (40%). Additionally, a large majority (83%) agree that moving applications to a new environment can be time-consuming and costly, so container adoption is expected to increase in tandem with multi-cloud deployments to enable applications to launch and move almost anywhere quickly and easily.

The financial sector's top technology priorities for the next 12-18 months include improving security (54%), improving multi-cloud management (49%), and developing and deploying cloud-native technologies ( 47%). %). Respondents also said the pandemic had prompted them to increase their IT spending in certain areas, such as bolstering security strategy (70%), increasing automation of AI-based self-service technologies (64%), and upgrading IT infrastructure. We used IT (64%).
For the fourth consecutive year, experts conducted a study commissioned by consulting 1,700 global IT decision makers between August and September 2021. This report complements the fourth global Enterprise Cloud Index report. It focuses on the Cloud planning and deployment trends in the financial services industry, based on responses from 250 IT professionals at banks and insurance companies.