Why There Are So Many Innovative Fire Pits Available Today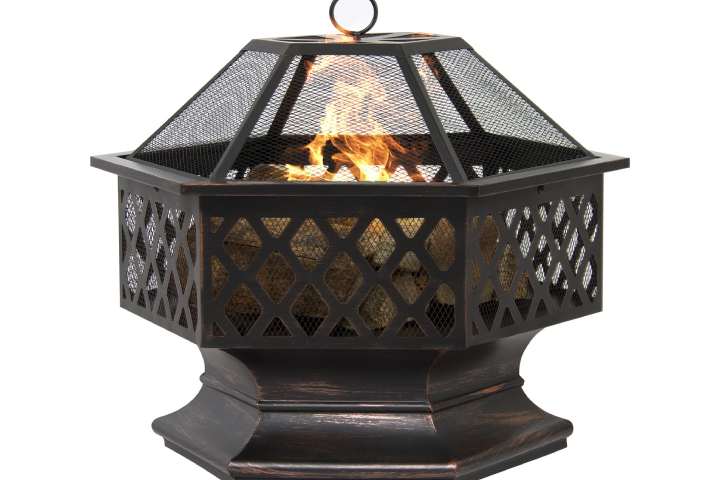 Fire pits don't have to be especially sophisticated. You can dig a hole in the ground, fill it with some rocks, and it will mostly get the job done. But if you take a look around, or if you're shopping for a new fire pit, you'll see hundreds of different types of fire pits available, some of which are incredibly beautiful and innovative.
Why has there been such an explosion in the diversity of fire pits available today?
And how can you make the right decision for the best fire pit for your needs?
The Many Types of Fire Pits
If you haven't shopped for fire pits lately, you might be surprised at how many options there are. It would be impossible to list all the options here, but we can take a look at some of the variables that are in play today that weren't there before.
For example:
Fuel type. How do you start a fire in a fire pit? You use wood exclusively, right? Not anymore. Today's fireplaces use a wide variety of fuel types, including firewood and charcoal, of course, but also electricity, propane, and even natural gas if you're willing to put in a line for it.
Size. Fire pits also come in a variety of sizes. You can get a small, portable fire pit for things like camping excursions or purchase one that's big enough to support your most rowdy bonfires.
Shape and design. The shape and design are also entirely variable. You're no longer limited to boxy, standardized industrial shapes; you can get fire pits in almost any shape imaginable. And you can get them in styles that fit almost any conceivable outdoor aesthetic.
Materials. Concrete blocks, brick pavers, stones, and luxury materials like Techno Bloc Valencia are all available for modern fire pits. Whether you're going for a classic look or you're trying to visually stun every person who comes over for a cookout, you'll have options available.
Inserts. Fire pit inserts are relatively new development, allowing you to take advantage of fire pit housing that already exists. It's an easy way to convert an old fire pit into a natural gas, propane, or electric fire.
Fire pit tables. Fire pit tables are designed to use fire as a kind of centerpiece, bringing people together around the table for a nice meal or evening conversation.
Fire pit burners. Fire pit burners are even more flexible, allowing you to incorporate them into pretty much anything that supports open flames.
Works of art. Fire, water, and glass combine to make amazing works of art that happen to double as fire pits. If you have the budget for it, you can get a fire pit that works as a stunning sculptural display.
Why There Are So Many Innovative Fire Pits Available Today
Now for the central question. Why are there so many innovative fire pits available today?
There are a few possible explanations.
Fire pits are timeless. There's at least some evidence that humans were using fire pits a million years ago. It's easy to understand the primal, seemingly eternal fascination with fire; it brings us warmth, potential for cooking, and safety. Because fire pits are essentially timeless, human innovators are naturally incentivized to continue trying to advance them.
Fire pits are universally loved. Similarly, fire pits are universally loved. Even if you don't have a fire pit or don't want one in your backyard, you probably know a friend who has one – and you've probably spent many nights enjoying it. Heightened demand leads to more product innovation, so a diversity of newly available fire pits was an inevitability.
People are spending more time outdoors. People are generally spending more time outdoors. There are many reasons for this phenomenon, including a renewed interest in benefits like vitamin D exposure and breathing fresh air. But the main point is that people are looking for new excuses to go outside and stay outside, and stylish fire pits make for a great excuse.
Technology has advanced. Technology has also evolved on multiple fronts. We have more fuel sources available for fire pits, and they're all very energy efficient. We have better manufacturing equipment. We even have better design tools and 3D printers. It's easier than ever to produce different types of fire pits.
Tastes vary. Finally, tastes vary. Not every consumer is satisfied with the same mass-produced, basic item.
The Innovation Continues
What we see in modern fire pits is only the beginning. It's unlikely that public interest in fire pits is going to decline anytime soon, so in the next several years, we'll likely see a continuation of the explosion in fire pit development. Keep your eyes peeled for new options that fit your outdoor design aesthetic.
Also Read: ML Bootcamps vs. Degree Programs: Which Path Is Right for You?