Learn The Significance of Budget Management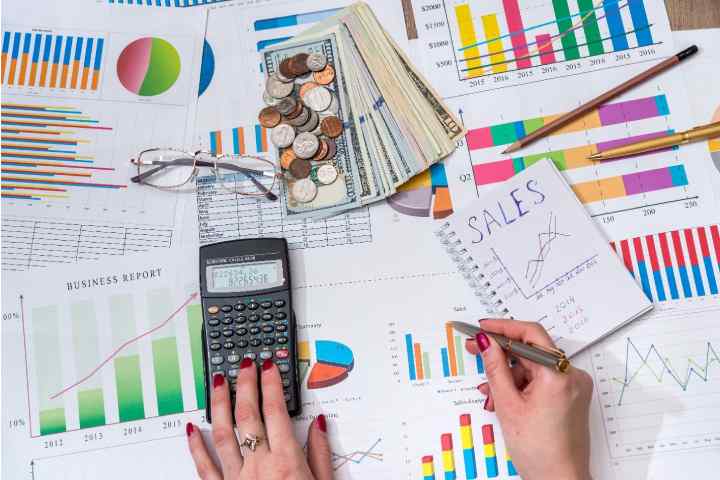 The term budget management is also known as budgeting or budgetary management. It is the process of overseeing and tracking income and expenditures. In a business firm, there is an overall company budget, and budgets for individual departments. Managers are responsible for managing each department's budget because organizations need to regulate budgets and monitor expenditures. Therefore, budget management requires abilities and skills for planning and regulating spending at a business.

Managing a budget is a vital skill for professionals in every sector, especially for those in a supervisory role or someone with purchasing duties. Any firm needs department heads, team leaders, and budget managers as they can use their expertise to assist organizations become more profitable. Thus, they are responsible for the budget management of their organization. Budget management allows project managers and supervisors to plan for future expenditure and use funds judiciously.
Here are a few ways to apply budget management skills:

• Communicate with stakeholders to discuss the availability of funds and identify the long-term financial situation of a team
• Use budget software and create charts to display relevant data regarding spending and income during staff meetings
• Conduct regular financial analyses and review expenses to check the team's usage of funds
Why is budgeting important?
Budget management provides growth targets and manages cash flow more efficiently. Good budgeting will help business professionals and the organization allocate funds and resources more appropriately. A company with effective budget management performs better and makes more progress. Budget management enables the company to oversee and track its performance and expenditures. In addition, budgeting helps in making informed decisions regarding fund allocation. Here are a few reasons why budgeting is essential:
It ensures resource availability
The prime function of budgeting is to ensure resource availability if the organization has enough resources to meet its required goals. You can quickly determine which department requires more resources and thus allocate funds accordingly.
Helps in setting the internal goals
Budgeting is not just about allocating funds but also about understanding how much revenue is required to achieve a company's goals. It can be used to set company-wide financial goals.
Helps in prioritizing projects
Budget management helps prioritize the project's essentials for a company's success. Therefore, it considers each project's potential return on investment. This will help you adequately allocate the funds.
Significance of budget management
Coordinate organizational activities
Budget management helps managers build a strong relationship with other parts of the operation and analyze other teams and departments and how their interaction supports overall organizational success.
Communication of organizational goals
Having a clear financial budget enables proper communication of the organizational goals with each employee. To implement the organizational goals, each employee must be aware of the objectives, plans and initiatives. This will make them more accountable. A clear budget also reflects the clear availability of resources.
Motivates managers and employees to achieve goals
Budget management motivates managers to participate actively because the budget itself challenges and motivates managers to stay within the budget limits.
Profitability review
It is challenging to check the company's finances during day-to-day business management. Therefore, a properly structured budget ensures that certain aspects of the business generate money. In addition, this helps them understand whether a business should do away with some departments or expand them.
Assumptions review
The budget management process enables management to think about the critical assumptions of the business's environment. Assumption review helps the business alter its way of management and how it operates. This way, a business can pre-decide its functioning and make a better work plan with appropriate budget management.
Cash allocation
The budgeting process forces management to choose which assets are worth investing in, since there is limited cash in hand to invest in fixed assets and working capital. In such cases, management decides whether to sell off certain assets for generating cash to obtain other assets.
Bottleneck analysis
All companies have a bottleneck, and with the help of the budgeting process, the management can concentrate on what can be done to mitigate it or work around it.
Now that we know the significance of budget management, let us understand how we can improve budget management skills for the better functioning of the business.
Ways to improve budget management skills
Use budgeting software
One of the standard tools for budget management is spreadsheets, but modern technologies have offered software for managers to improve budget management skills. This software can create expense reports, analyse data, create revenue predictions, and perform mathematical functions. This helps in ensuring the accuracy of financial data.
Evaluate monthly budget
To improve budget management skills, you need to keep a check on monthly budget performance frequently. Monthly assessments can help you create new strategies to maintain a budget and help in generating revenue. With the help of previous budget reports, you can evaluate performance and refer to the financial database.
Go for a budgeting course
A budgeting course will help you develop your budget management skills. You will learn strategies for budget allocation, forecasting and preparations. In addition, these courses will provide materials that allow you to practice creating budgets and analyze their effectiveness. You can also teach business management courses for your employees as a firm or business organization.
Budget management is an essential skill that must be there in working professionals, department heads, or managers of the company. For the better functioning of any organization, budget allocation is the prime concern, and the department heads must fulfil the required needs.
You can set budgets, optimize your expenses, and increase savings with EnKash. It allows you to oversee your expenses and keep track of them for the better functioning of your organization. With guidance and proper knowledge from EnKash, you can allocate your funds for specific expenditures to limit overheads as well!
Also Read: Who Is Digital Marketing Consultant And What Functions Does He Perform?