6 Best Tech Upgrades for Your Classic Car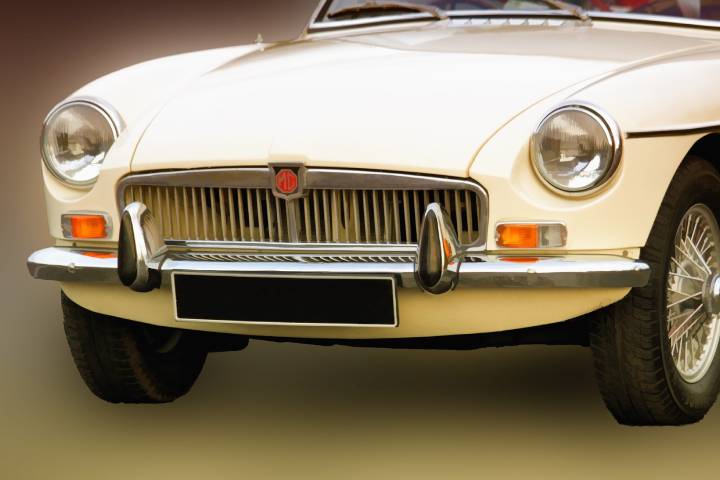 Do you want to give your classic car some modern upgrades? Classic cars bring some nostalgia and there is no need to buy a new one, conversely, you can upgrade your current one. The best tech upgrades for cars are designed to provide safety and driving pleasure which is what you want for your next cruise. Modern technology can be incorporated into your classic car and still preserve the pride that your car possessed in its glory days. Here are the best six tech upgrades to restore your classic into the 21st century.
Air conditioning upgrade. Some classic cars do not have air conditioning or even if they have either it functions poorly or it doesn't work. Air conditioning is a necessity in cars since it makes your ride comfortable and enjoyable. For those living in a hot climate, air conditioning is a must-have because it regulates the temperature of your classic car. The majority of air conditioners in modern cars use the R134 air conditioning system which uses the following components including the compressor, condenser, evaporator and expansion. There are modern A/C systems specially designed for classic cars and you can get them from online stores. Upgrading the air conditioning system of your classic car is a major upgrade that will breathe new life into your classic car.
Dashcam. Dashcams record videos, they beef the security of your against thieves and they monitor the driver's behavior while driving. The reason why dash cams are used is to provide evidence to insurance companies on how an accident happened. Dashcams offer remote access to the camera from anywhere giving emergency notifications of your classic car conditions. Smart dashcams provide basic driver assists that help the driver to keep in lane or avoid hitting the car ahead. If you are looking for a co-pilot for your classic car, a smart dashcam is all you need.
Engine replacement. Classic cars are a risk though this should not deter you from buying one or continuing to love your car. The availability of mechanical parts is a significant risk for classic cars most especially engine parts. At some point, these parts need to be replaced and if the manufacturer no longer produces them, it will make your classic car worthless. To avoid this challenge, do an engine replacement with a modern engine. The parts of modern engines are easily accessible. Modern engines run more efficiently and will provide added power that will enhance the performance of your classic car.
Rear backup camera. This is a safety feature that comes with new cars. A rear backup camera is designed to display the image behind your car immediately after the transmission is in reverse gear. Limited rearward visibility in classic cars is common and a rear camera helps to prevent accidents. These camera systems are available in surface mount, license plate mount and flush-mount solutions. Incorporating a camera into your classic car is easy and it requires no permanent modification to your vehicle. A camera system requires a color LCD screen or monitor to display the image on your dashboard, dashcam or rearview mirror.
Vehicle convenience solutions. These are simple options that will make operating your classic car easy, enjoyable. Incorporating modern technologies such as power windows, power door locks and power trunks into your classic vehicle will bring comfort. These features can be controlled with switches inside the car or they can be integrated into the remote control from the car alarm.
Bluetooth receiver. The majority of accidents on the roads are caused by distracted driving that occur from using cell phones while driving. The Bluetooth wireless receiver connects your car's stereo system to your phone which allows the driver not to handle their phone but they can take calls and play music.
Conclusion
When it comes to upgrading your classic car, the sky is the limit. At Dyler.com, we will help you find the classic car of your dreams such as MGB GT for sale and advice you on everything you need to know about classic cars. What are you waiting for? Get in touch with us today!