What is the Automated Work Zone Speed Enforcement (AWZSE)?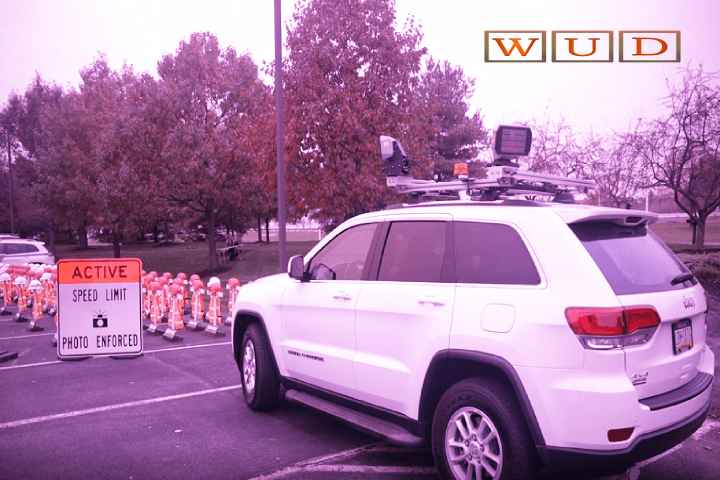 If someone has been driving recently in the northeastern states, a new trend has been popping up. Signaled by clear signs notifying drivers they are approaching an Automated Work Zone Speed Enforcement (AWZSE) area, the visual displays are key in getting drivers to slow down and not become a risk to road construction in the particular area.
What Is Involved?
The AWZSE is implemented by using a portable, mounted camera that measures both the speed of an oncoming car as well as whether it is exceeding the stated speed limit for the work zone by more than 11 miles/hour. Like a red-light camera, the portable AWZSE cameras can track speed with visuals, as well as with radar which is different than what one finds in a monitored intersection. Put into action in Pennsylvania on the state's turnpikes, the AWZSE systems have caught thousands of cars exceeding the local work zone limitations, producing painful fines for the vehicle owners, even with the social restriction of COVID having reduced traffic significantly.
Safety is a Primary Goal, Not Tickets
The program has proven to be an effective way to ensure the safety of construction crews as well. Construction accidents and injuries have been by far the number one work injury as well as mortality cause of road work crews nationwide. It is a well-understood behavioral pattern that drivers tend to steer towards things they see on the road when they are not actively engaged and paying full attention to what they are doing. Constructions crews, obviously being something different during the monotony of driving a long distance, tend to attract driver attention. The result of a related impact can be catastrophic, especially at highway speeds and with the laws of physics involved.
Also Read: DRAM And NAND Flash Continue To Dominate The Integrated Circuit Market
High Visibility from a Distance
AWZSE signs help tremendously with traffic slowing. When people are aware, they are being watched, they naturally conform behavior to what is expected, even when driving. When they know that being watched also means the potential for a hefty financial fine, the conformity goes way up as well, not surprisingly. In most cases, AWZSE warning signs appear well ahead of the monitored zone. The signs utilize a white background with black lettering and border for high visibility as well as reflection so the signs light up at night when the headlights pick them up as vehicles approach. The signs often utilize a squarish shape, so there is plenty of reading space at a distance on them as well. A driver literally must be looking at an entirely different side of the road altogether to miss an AWZSE warning sign because they are so obvious by design.
The legality of AWZSE monitor equipment and related signage follows the same path as red-light cameras. The jurisdiction that puts them into place regularly passes a municipal code or state law first authorizing the entity and its agencies to enforce the law as prescribed to residents, what happens that defines a violation, and what the penalty is for a violation when caught and it meets specific violation criteria. Both the warning sign and the mechanics of the enforcement machine are important and standardized so the procedure can be evaluated every time for the sake of legal defense. Once the evidence meets a specific threshold of the defined violation, then the enforcement agency that reviews the evidence issues the ticket or warrant on the driver involved, and the penalty is assessed via the vehicle's license plate identification on file. Out of state plates are referenced with network connections to interstate sharing of vehicle identification information. Again, the warning signs noticing drivers of an approaching AWZSE area become critical in showing the driver had full knowledge of the monitoring before committing his or her speeding violation.
Procuring Quality Signs for an Enforcement Zone
If your jurisdiction is looking into the possibility of establishing AWZSE areas for your local road construction projects, WorkSafe TCI can help. All orders have the option of a 7-day turnaround if you need signage right away, and WorkSafe remains competitive with all markets, both as a business as well as a government contractor supplier. Every signage order is produced with high quality as well as fully referenced to the latest MUTCD certification and national road sign compliance. As a woman-owned business, WorkSafe TCI strives to provide road agencies some of the best signage available as well as responsive to specific needs versus just generic signage that does not meet specific situations or conditions. To find out more, call our team to discuss your project and we can walk through your details on how a custom design might work better than general options.
Also Read: Four Overlooked Machines That Help the World Go Round