7 Easy Tricks To Make Your Online Business a Huge Success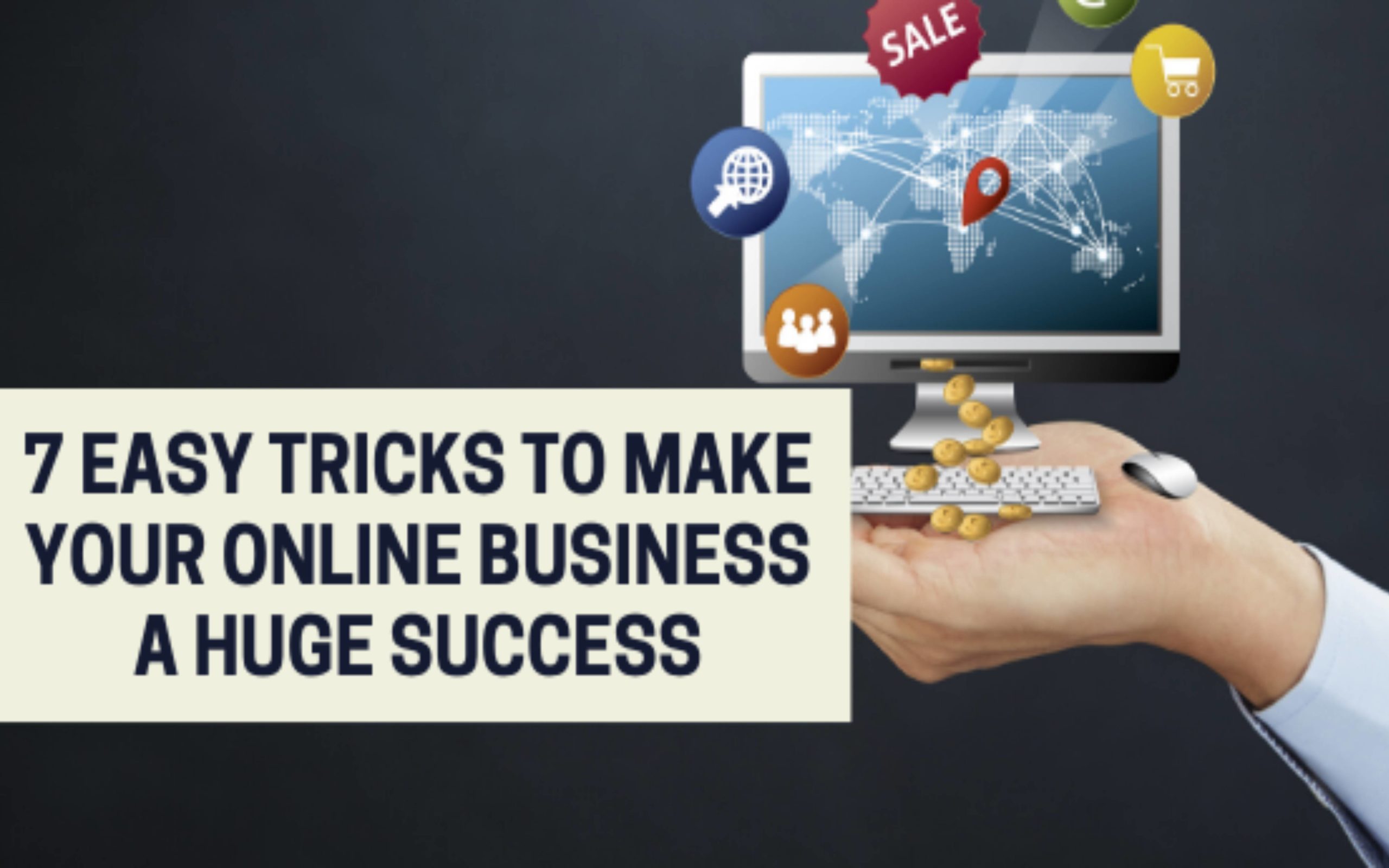 Let me just break it, right away. There is no master trick to push you straight to the top. If there was, you would be competing at the top with everyone else. There are no tricks or secrets, but some positive traits that are common in all successful businesses. But remember, there is no substitute for hard work, and no alternative for dedication.
When you are running an online business, the functioning is entirely different than the brick-and-mortar stores. Thus, the path to prosperity, the winning strategies and the scale that defines success – everything is different. The convenience and ease that these online stores have to offer have helped them gather 1.8 billion people worldwide! Well, that's huge.
So without much ado, let's move on to the list of tips:
Systematize all your web assets
For any online business, their digital presence must be a priority because that is how you introduce yourself to the world and that is how you appear to your prospective customers. So, what forms your online presence? Your web assets.
From websites to social media profiles on various platforms, emails sent to the leads to final transactions made by your customers, keywords that you have targeted to the content you intend to promote – everything comes under the umbrella of web assets. Organize everything in a way that it allows you real-time accessibility and visibility, in times of need.
Understand the importance of SEO
The moment you understand how important Search Engine Optimization is the moment you will start to invest in it. Its significance can be easily comprehended with the kind of effects it has on your business.
Well, stats reveal that 93% of all website traffic is driven by search engines and the conversion rate for SEO is 14.6% in comparison to 1.7% of traditional methods. If these figures didn't do the convincing, here's a list of some more stats that will compel you to start working on SEO today.
Use your data efficiently
There was a time when money was the most valuable asset for the organizations. With time, due to the technological revolution, it has been extensively replaced by data. However, all the benefits that data can offer to you will drain if you fail to make its strategic use.
So, learn to read through the data, generate valuable information from it and use it to make significant business decisions. Recording and storing data shouldn't be a problem with today's tech of online assets.
With data, comes the responsibility of data protection and when the numbers reveal that in the first 6 months of 2019, data breaches exposed 4.1 billion records, it becomes all the more crucial. Thus, make sure that you implement proper and secure measures to ensure complete safety of your system.
Maintain a good reputation
The media can break or make any business, especially online businesses. Anything on the internet nowadays is so easily accessible, that irrespective of the authenticity of the report, it spreads like wildfire. To dodge the negative impacts, it's always better to be on the positive columns of the news.
Make the best use of Instagram marketing
No one ever thought that Instagram will someday be in a position to redefine marketing. But it's safe to say that it is the best platform for targeting youth, globally.
Start by making an interactive profile and then create a schedule with utmost consistency and diligence. You can kick-start your strategy by buying a few followers, this will give you an edge over the beginners and a safe start towards success. You can also consider buying IG views for the first few posts. Even if it demands some kind of investment, the benefits offered will definitely surpass the amount invested.
To cut the cost a bit you can try creating graphics with Canva which is a free online image creating and editing tool.
Make your product value-for-money
Even though your way of functioning is different from traditional businesses, the core still remains the same: Offer value for money in the form of your products. Understand that brick-and-mortar shops provide real-time shopping experience and to prove your mettle to the consumers, your products and prices offered must speak for itself.
Learn to listen
It doesn't matter how good you are, there is always scope for improvement. Instead of launching marketing missiles continuously, spend some time on your reviews. See what your customers have to say – they are your best critic. Reply to all the reviews, whether good or bad. Consider the bad as an opportunity to improve and the good as a
Things take time, no one could build a 100-crores enterprise, overnight. Even the online giants like Amazon and Flipkart survived their own share of struggle to reach the top. But, there's one thing that's common among all the successful players – they never give up. So, keep working and alongside keep these tips in mind.
Also Read: ShareKhan – The largest Stock Broker