4 Artificial Intelligence Tips to take Your Ecommerce Store to the Future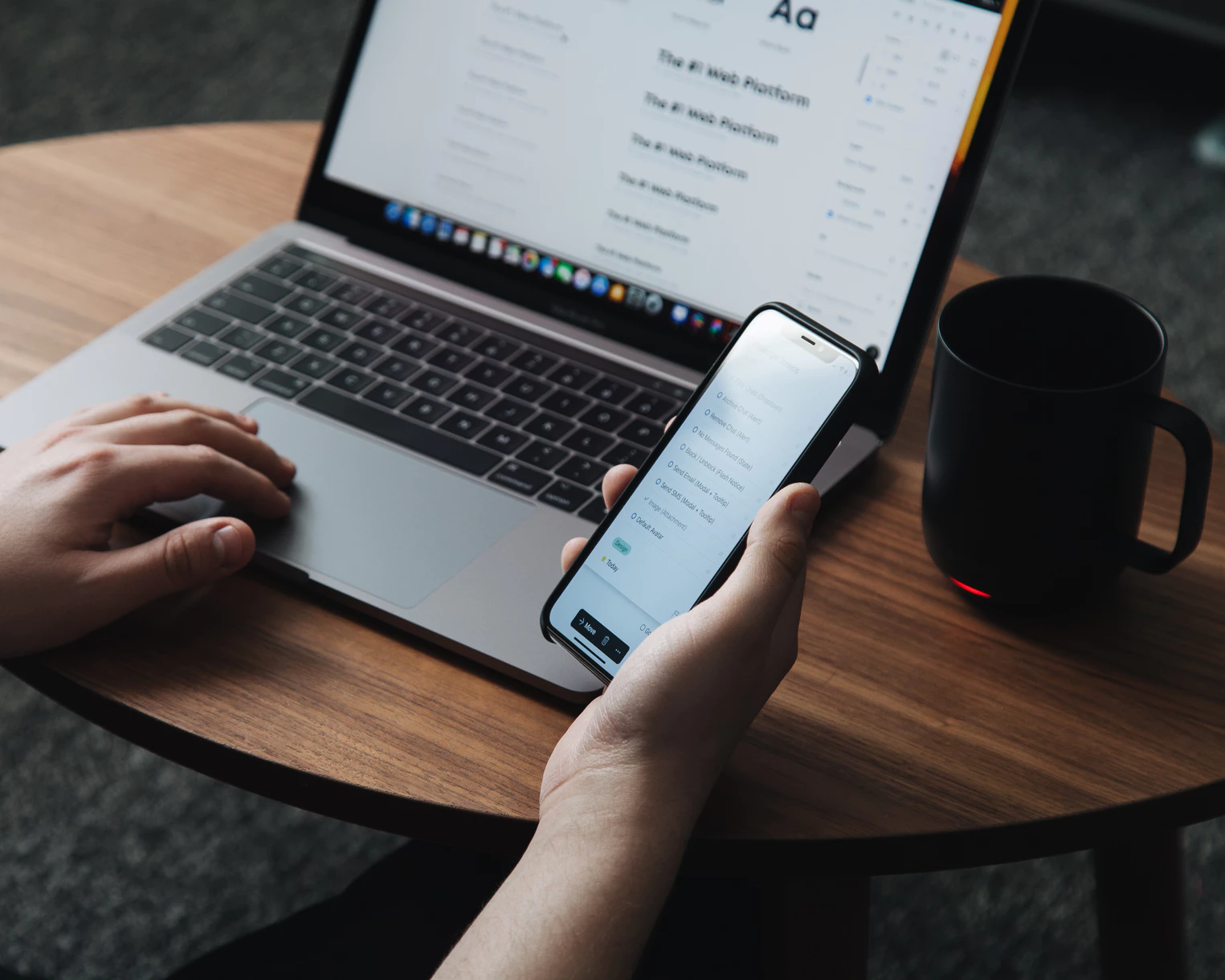 The rising penetration of artificial intelligence in the ecommerce world is becoming more apparent. There's a good reason for that.
With increasing competitors and a saturated market, the traditional ways of marketing and selling your products might not just cut it anymore – not to mention the long hours plus energy you spend on perfecting your campaigns.
However, by integrating A.I. into your ecommerce business, you'll be in a better position to dominate your industry.
You can spend fewer hours auditing your content, doing menial tasks, and it can even help you provide better experiences for your customers.
This allows you to improve your business operations while delivering better consumer services and engagement at the same time.
To help you take that leap into the realm of A.I., here are four tips on how you can use artificial intelligence to grow your business and take your ecommerce store to the greater heights.
Increase Your Conversions with Autocomplete Search Plugins
One of the best uses for artificial intelligence is for increasing your conversions.
Using machine learning, a subset of AI, you can provide simple, memorable, and fast shopping experiences by helping your customers find products easily. An excellent way of doing this is by using autocomplete search plugins and features.
For example, if your visitors want to search for "smartwatch" on your ecommerce website, the autocomplete feature will give them the suggested keywords within seconds just by typing in the first three letters. Big companies like Amazon use this feature.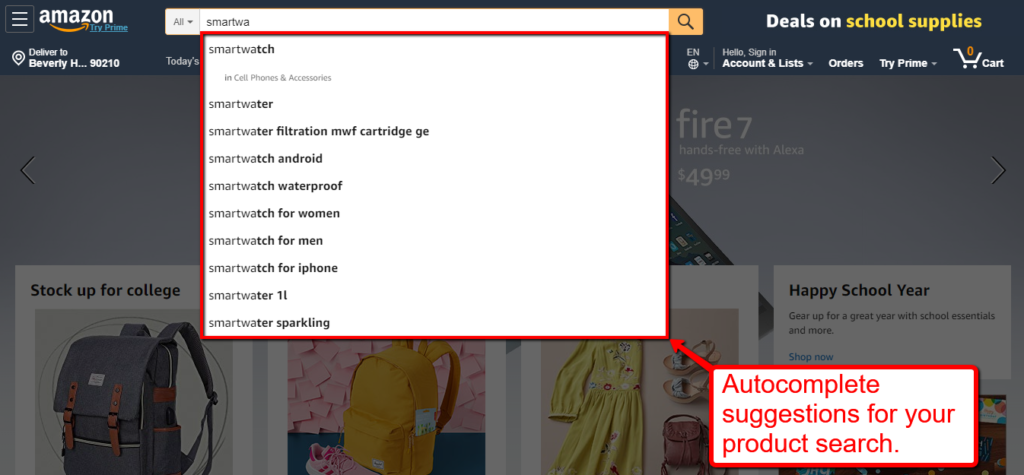 With autocomplete, your website visitors can be exposed to truckloads of related products that they hadn't initially thought about, leading them to stay on your site longer.
Of course, the longer they stay on your ecommerce site, the more chances you'll have of converting them from visitors into buyers. Autocomplete search features are also great when subtly promoting your other products.
Use Predictive Marketing Technology
There are countless ways to create an effective marketing Operations strategy, but one thing you shouldn't miss out on is using A.I.to optimize your marketing efforts.
Wouldn't it be amazing to know what your customers will buy next and the most probable time they will buy again? With machine learning used for predictive marketing, it's possible.
Machine learning tools can analyze customer data to help you come up with targeted marketing campaigns that can optimize your ecommerce store. It allows your customers to see what, when, and how they want to see your products.
By using predictive platforms like Intempt, you can create customer segments and set properties that will help you predict the corresponding conditions for specific customer actions.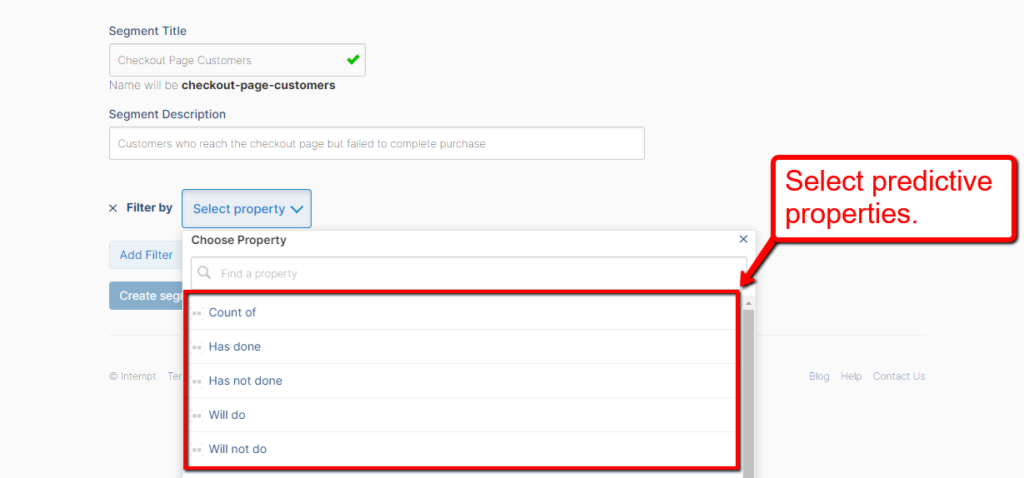 For instance, you can set "Returning visitor is predicted not to go to checkout," and the predictive feature will show you the stats on the number of visitors, orders, and revenue. 
Manually going through that kind of customer data might take you years, but by using machine learning and AI functions, you can do this faster and easier. 
Plus, through new technologies, like using AI for customer service, you can engage your consumers better. 
Keep in mind that these calculations and analysis are based on data you feed the system – meaning the more data you can provide from your ecommerce website, email, social media, and other customer touchpoints, the better the predictions you'll have.
Improve Customer Experience with A.I. and Chatbots
What can A.I. do that human employees can't?
They never sleep, never get tired, and can perform tasks faster and more efficiently (to some extent), allowing you more time to work on other aspects of running your business.
A.I. and chatbots are excellent tools to help you deal with customer inquiries and concerns more efficiently, plus provide a better user experience.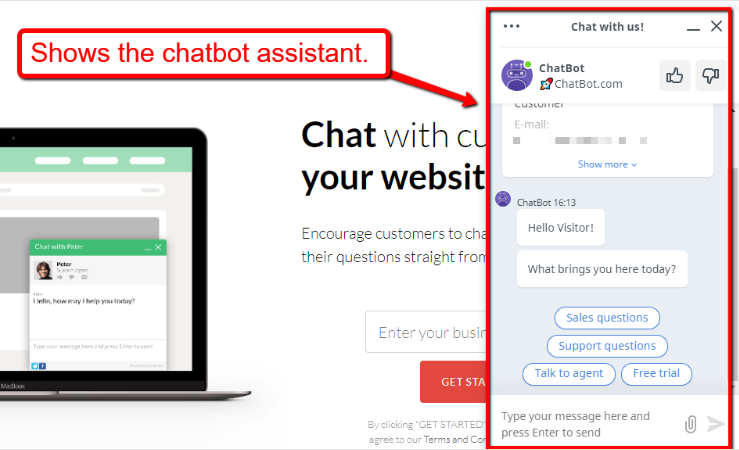 Aside from providing timely answers to customer requests, chatbots are great channels to offer discounts and gather your customers' preferences and needs.
Let's say you're running a dropshipping ecommerce business and one of the most frequently asked questions to your chatbot are gift recommendations for special occasions.
You can answer that need by publishing a blog post about the best products that your customers can buy from your shop to give during special events.
By leading your potential customers (with the same questions/needs) to your blog post, you are addressing their concerns – which can lead them to buy your products.
This is just one of the ways you can use chatbots to improve your customers' experience while promoting your products at the same time.
The best part is, there are several extensive marketing guides that you can study to improve your ecommerce store's performance.
When you pair the exhaustive marketing strategies that you'll learn from the guide with your chatbots, and ensure that you're using a reliable ecommerce platform, you are bound to see great results out of your ecommerce business.
You can also use chatbots to provide personalized product catalogs, remind customers of your new products or their abandoned carts, recommendations, and more.
By integrating A.I. and chatbots into your ecommerce store, your customers can get answers to their inquiries quickly, have a personalized interaction, and a seamless customer experience.
Optimize for Voice Search
People use voice search mainly because it's more convenient to use compared to typing.
When you're busy making dinner or washing the dishes, with voice search, it can be more convenient to speak to your virtual assistant like Alexa or Siri than type it in.
A good strategy to help you take advantage of this artificial intelligence function for your ecommerce store is by implementing voice search SEO.
However, how people phrase their keywords when doing voice search can be different to how they do it when they type it in using desktop or mobile devices.
With voice search, your potential customers might prefer to use questions because it can feel like they are having a conversation with their virtual assistants.
For example, when looking for places to eat like "Best restaurants in Palm Springs," users may prefer to say "Which restaurants in Palm Springs are open now?"
You can use tools like AnswerThePublic to get insights on the kind of questions that people are asking on the internet.
Using "Solar panels" as keywords, here are some of the question phrases that the tool came up with.

By using the tool, you can get ideas on the kind of questions that people are using to search for things, and find which ones you can optimize for voice search.
Final Thoughts
Artificial intelligence can be used for a lot of ecommerce functions and these are just some strategies you can employ to take your store to the future.
The key is to determine which AI tools and functions you can leverage to successfully market and sell your products, streamline your business processes, and get ahead of your competitors.
If you found this information helpful, share it with your network. Cheers!
Also Read : 7 Ways To Know Your Customers Better