9 Tips When Buying Perfume Online for Your Partner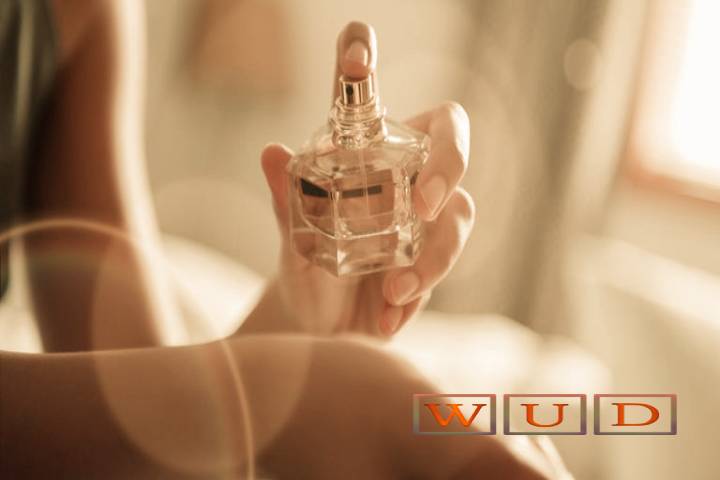 Do you want to surprise your partner with a new perfume? The best gift you can give your partner is a fragrance that they will love. According to research, the perfume one wears has an effect on their moods as well those of the people in the surrounding. Purchasing a fragrance for your partner does not have to be a daunting process as there are many types and scents in the market. While this is a perk, it is also a disadvantage as you must research well before making your final choice. Let's take a look at the most instrumental tips to guide you when buying perfume online for your partner.
Research what they like
The initial step in finding the right fragrance for your partner is knowing what they like. You can begin by checking their previous perfumes or the flowers they seem to like. If they like lavender flowers, then you can get them a lavender-oriented fragrance. Alternatively, you can go straight in and ask them what they love.
Understand the Types of Fragrances
Before you begin the purchasing expedition, you must understand that there are different perfume types in the market. The most common fragrances are floral, and these smell like flowers such as roses, lilies, and lavender. The second category includes the fresh fragrances that consist of the citrus family scents. A perfume will smell like a lemon, orange, or grapefruit. Oriental fragrances come from ingredients such as sandalwood, vanilla, and other Arabic scents. These are a few types of fragrances that you can purchase. Other common ones are woody, chypre, gourmand, and Fougere. By understanding the types, you know where your partner's interest lies.
Read the Product Description
Since it will be done via online shopping, you will not have a chance to smell the perfume physically. As such, your best bet lies in reading the product description at the particular online shop and understand the ingredients used, the fragrance, aroma, as well as the pros and cons. Most shopping sites will also highlight any other additional components that could potentially cause allergies to users.
Also Read: Winter styling essentials you must be familiar with
Align the Fragrance with their Lifestyle
Some fragrances cause the user too much relaxation and calmness, and this may cause unproductivity. You do not want to buy your partner a perfume that makes them feel sleepy while working. As you set out on the purchasing expedition, you must be very conscious of their work environment. Rose-scented fragrances may cause the user to feel sleepy, while black-pepper infused fragrances cause more alertness. During the purchase, you should align the fragrance to your partner's lifestyle.
Fragrance Concentration
The fragrance's concentration is also a major concern as it determines the amount of perfume one uses. EAU de Parfum is more stable and has long-lasting qualities in the human body. If you used it in the morning, the scent would still be strong in the evening. On the other hand, EAU de Toilette doesn't linger for long as it has a high concentration of refreshing water than fragrance. When used in the morning, it wears off by noon.
Refund Policy
Whether you used a coupon code to purchase the perfume or not, sometimes you may want to return the product. It may be faulty or different from your expectations. Before you purchase from a specific provider, you should check the refund policy and ensure that it works for you. If your partner doesn't like the perfume, you should be able to return it, get a refund or change it.
Also Read: Invite your Loved Ones the Unique Way through Personalized Videos
Scent Personality Quiz
Are you still confused about what they may like? Well, you can also have them take a scent personality quiz and know their signature scent. These quizzes are available online without extra charges. Some perfume shops will have a customized examination to help you understand your lifestyle, personality, and the fragrance that suits you best. You can take the test together with your partner to determine what both of you like.
Read Reviews of the Online Shopping Site
Purchasing online requires a lot of keenness. Most websites have incorporated a 'Reviews' section, where only verified buyers can comment on the services or products. If you read the reviews of your selected vendor and realize that most are negative, you should quickly reconsider your options.
Trust Your Instincts
Your guts and intuitions will also be instrumental when selecting the perfume online. The shop may have great deals and a huge selection of perfumes, but if your instincts refute the idea, you should consider going for other options. Another scenario is when the prices are too good to be true.
How to Buy These Perfumes Online
The internet has revolutionized our normal lives. Today, you can find any product online, and this makes shopping easier and a lot more convenient. When shopping for perfumes, you should check different perfume stores online and see what they offer. Besides the products, most of them will also allow buyers to use voucher codes and online coupons for better prices, discounts, and great deals. Take advantage of these online coupons and have the best perfume delivered to your partner.
Conclusion
Fragrances can uplift the spirits of your partner. For these fragrances to do so, you must research and shop for the best perfume. With a coupon code from sites such as Kul Coupon, you can effortlessly get a fragrance that will excite your partner.