AI [Artificial Intelligence] And its Applications In ART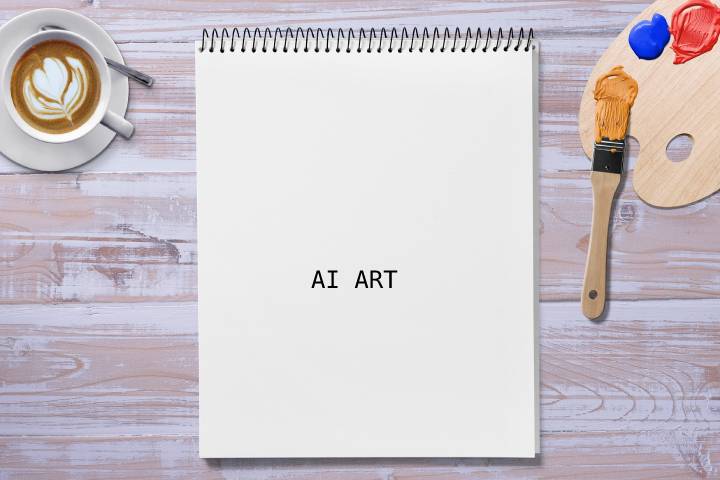 Artificial intelligence is conquering production in many places. Algorithms are also becoming increasingly widespread in studios. What influence does the machine have on art and artists? Artificial intelligence (AI) is increasingly finding its place in the world of art. But can AI make art at all? How are algorithms changing the art market? And does that even matter? A find on the web inspired us to create an overview.
Is that still art? Isn't creativity considered a purely human quality? What can AI do in the art that humans cannot – and vice versa? We have prepared an article about AI and Its Applications in ART to answer all these questions.
Impact of AI on Different Areas
We already encounter artificial intelligence (AI) in almost all areas of life – from autonomous driving and language assistants to diagnostic software that analyzes clinical pictures. However, art is a rather unusual area of ​​application for AI, which is expanding to include more subject areas. Artificial intelligence is not only used to create paintings and drawings, like the AI ​​painting Edmond de Belamy, which sold for $432,000 in New York in 2018. AI software also composes music and writes screenplays for television series.
Despite these media-savvy advances, critics argue that art requires inspiration that no machine can simulate. Because creativity is still considered a purely human quality. The use of technology in art and culture is nothing new. For example, musicians have been using electronic elements in music production for decades, designers have used a wide variety of software to support them in designing new elaborations, and no one writes a text without spell-checking anymore.
An Artificial Picasso?
The use of AI in painting ranges from drawing and painting robots to algorithms that create works of art with the help of 3D printing. But is it art that an algorithm creates with the help of fine mechanics? In October 2018, an AI-created painting entitled Edmond de Belamy fetched just over $432,000 at Christie's auction house in New York. The artwork was created by feeding a machine 15,000 portraits spanning several centuries.
AI And Applied Art
As a rule, most images are judged less for their artistic and market value than for their practical value. And it is quite astonishing to see what AI can now do:
AI can create images that are not readily recognizable as artificially created images. Plotters and 3D printing expand the artistic display possibilities.

Algorithms can create images of human faces indistinguishable from real photographs and people by looking at them. The AI-generated image elements also include landscapes, buildings, and other details.
You can create your own art design with the help of various tools. Among them, Creative Fabrica Spark AI Art Generator is one of the best. In our article, we have explained how to use the CF spark AI generator below.
Steps to create AI-generated images with CF SPARK
Step1: Go to Creative Fabrica Spark and launch their AI image generator.
Step2: Then you have to Put your prompt in our text-to-image generator. You can choose from their predefined prompts/copy prompts from existing creations.
Step3: Then, Choose your preferred ratio. You can modify the ratio of the same prompt to see the same image, which can be composed differently.
Step4: After that, Click' Ignite' and wait as the AI image generator converts your text to multiple images.
Step5: At last, You'll see up to four variations of your prompt. Choose the one which you like best and click' Publish.'
For prompt creation, you can use a Prompt Generator that can work with every diffusion model, like DALL-E 2, Disco Diffusion, WOMBO Dream, or any diffusion model.
Conclusion: Artificial and yet creative?
Can an AI be creative without the involvement of humans? Hardly, because AI still only imitates works already created by humans. Each AI determines a function that represents the data added to it. In one way or another, this function represents an average of this data set. A work based on the average of all that has existed up to now cannot imitate the creative inventiveness of the works of great artists* who created something radically new in their time.