Apps For Apple Watch That You Should Not Miss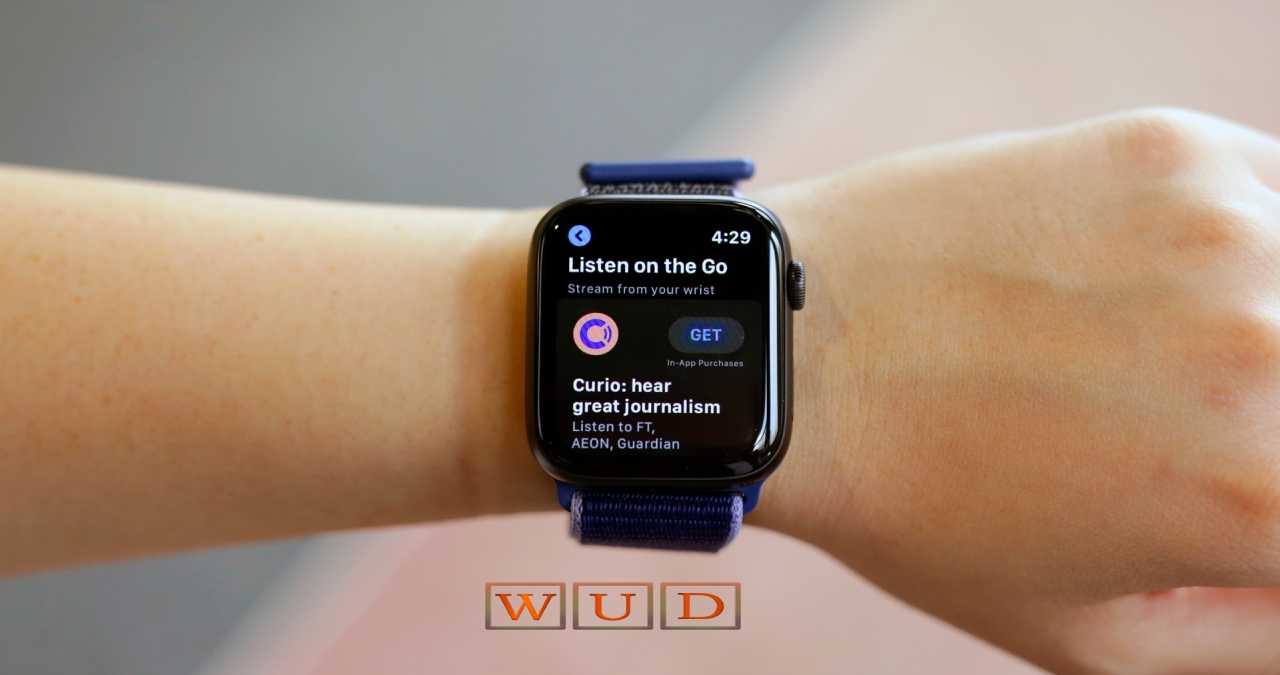 In addition to the new features and apps for Apple Watch that have been introduced for watchOS 7 and that we will see now, there are many applications for your Apple smartwatch that you can find in the App Store. Games, fitness, information, productivity. Many apps can make your smartwatch even more useful to you.
Apps for Apple Watch
Evernote: productivity app for Apple Watch
If you are already an Evernote mobile user, it's time for you to try this app for Apple Watch. With Evernote, you will have all your notes, tasks, photos, etc. organized helping you to focus on what matters when you need it.
This productivity app allows you to write and collect ideas like notes, to-do lists, or checklists, for example. With the version for your smartwatch, you can also dictate these notes and they are automatically transcribed in the application.
You can also dictate searches and save them to your watch, check the created notes, and receive notifications and reminders of appointments or events so you don't forget anything.
With Evernote, you can synchronize all the devices to share the information so you don't forget anything.
Install Evernote on Apple Watch
To install this application on your watch, open the Apple Watch application on your smartphone, press My Watch> Evernote> Install. Once the installation is complete you can open the app on the smartwatch.
From the watch, you can create new notes by clicking on the + symbol and then on the microphone icon to start dictating them. When finished, click "Save". If you want to create a reminder, press +, dictate what you want to remember, press the blue alarm clock icon and "Save". That's easy.
To use Evernote on your Apple Watch, you will need to have the Bluetooth connection activated and pair the device with your iPhone.
Evernote is rated 4.4 on the App Store.
Castro Podcast Player
If you are looking for a music and entertainment application, this may be a good choice.
In our article on the best apps to listen to podcasts on mobile, we provide you with a list of the ones we like the most. If you are an Apple Watch user and you like to listen to a podcast, we suggest Castro Podcast Player.
With an App Store rating of 4.7, its users highlight the ease of use as well as the cleanliness and clarity of the interface design. Features that are more relevant when we are going to use the app on a small screen like the clock.
Castro allows you to track and manage a large number of podcasts at the same time. You can add news to the playlist, choose the programs you want to listen to from each playlist, access your favorites and your history, and so on. Queued episodes are automatically downloaded for you to listen to whenever you want.
With the Apple Watch application, you can control the playback and select the episode of your queue that you want to listen to at that moment. If your devices are synchronized, from the Castro app on your iPhone you can see the Apple Watch icon on which the number of new podcasts you can synchronize appears. Also, when you enter a specific episode, a new button appears (next to play, favorite and delete) to send this podcast to the smartwatch.
Peak – Brain Training
Skillz, The Logical Master, or Linedoku are some of the applications that we recommend in our article about free games to exercise the mind. For Apple Watch users we recommend Peak – Training Brain. A game with a rating of 4.7 on the App Store that offers you more than 40 exercises developed by neuroscientists and game experts to challenge your cognitive skills.
With Peak, you can train to improve your memory, attention, problem-solving, mental agility, or coordination among other abilities. With the version of this app for Apple Watch, you have 3 games that assess your memory and attention.
Pennies
Among the financial functionality applications, Pennies stands out, with a version of the app for Apple Watch that is highly rated (4.6 stars).
With Pennies, you can sync and share your budgets on all your iOS devices through iCloud. Depending on the configuration of your budgets, this app will give you information about the money you can spend on a daily, weekly, biweekly, monthly …, or in a personalized time, accumulating the money not spent in one day in the budget for the next day.
In addition to setting up a large number of different budgets, Pennies allows you to enter expenses into a budget, even later (in case you forgot to write them down), and automatically readjusts the money available. You can also transfer money from one budget to another.
This application is available for all currencies. Its users describe it as a simple to use budgeting app and ideal for controlling personal finances.
iTranslate
Problems with languages? Then you need the iTranslate app, one of the highest-rated language apps (4.7 stars on the App Store) available for Apple Watch.
In addition to translating texts and web pages, with iTranslate, you can start voice-to-speech conversations in more than 100 languages. It has an offline mode in case you are traveling abroad and do not want to pay to roam.
The app allows you to change translations according to different dialects. It has a thesaurus and more than 250 predefined phrases that you can use in any of the 100 languages.
Although you have a free version, some of its functions can be found in the paid version that you can hire as a monthly or annual subscription.
New features in watchOS 7
In addition to all the applications available for Apple Watch that exist, Apple has announced some very interesting news that will be integrated into the watchOS 7 versions. Among these, the automatic detection of handwashing that we share through Instagram stands out.
There will also be new features in the sleep analysis feature offering tools for better sleep, creating routines, and achieving sleep goals. The Apple Watch accelerometer detects micromovements that vary according to sleep breathing, detected when you are asleep and how many hours you rest.
The spheres of watchOS7, a key element of the clock by brand, allow further customization by facilitating access to the most-used apps. You can adapt them according to your lifestyle, your activities, the sites you visit, or your social networks, for example.
As for Fitness apps, one of the most used in this type of electronic device, an improvement of the Training app is presented that will allow registering 4 new types of training: Core Training, Dance, Functional Strength Training, and Cooldown. The heart rate and accelerometer sensor and gyroscope measure arm movements concerning the body according to each type of training. This information is used by Apple Watch with an "advanced data fusion" to correctly record the calorie consumption in each case.
The new mobility metrics of the Health application include data such as speed and walking distance, speed when descending or climbing stairs, low-intensity cardio, step length, or asymmetry, among others.
According to Apple, a beta version of watchOS7 will be released this month that will be available in the fall, free of charge, for all Apple Watch Series 3, Series 4 or Series 5 paired with an iPhone 6s or later with iOS 14 or. For more information, you can visit the preview of watchOS7.