Basic Rules For Online Meetings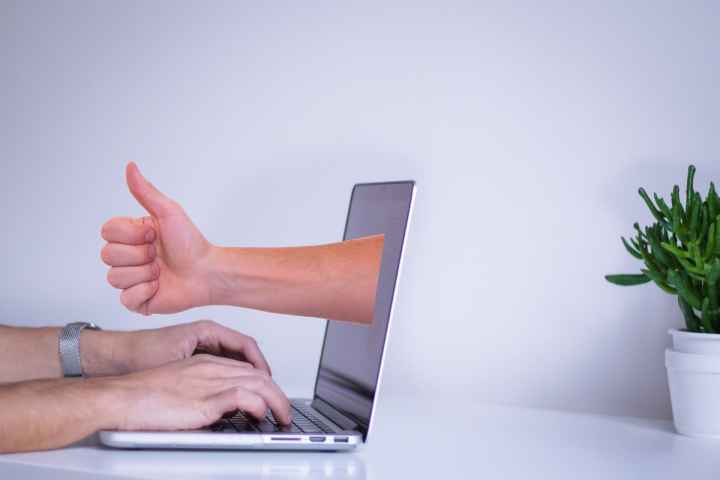 Online meetings are becoming increasingly popular. No wonder they enable constructive exchange across physical distances and help numerous companies to maintain their daily business during Corona. However, virtual meetings are often less effective than hoped: The reasons range from a lack of technical knowledge to delays and high background noise. To ensure that online sessions run smoothly, we will give you valuable tips in this online meeting etiquette guide.
Our Online Meeting Rules:
Communicate topic and agenda.
Good preparation is the best and end-all for an online meeting to succeed. This includes the definition of goals and the creation of an agenda, which is sent to the participants in advance. This way, everyone can prepare for the meeting in peace and contribute something to the topic. A previously defined agenda also serves as a guide during the online discussion and helps to work through issues or individual points in a structured and efficient manner.
Technology check
No sound, or do you need to learn how to share your screen? It's just stupid that all the participants are already waiting for you. Before you start a virtual meeting, you should ensure that everything works and that you are familiar with the individual functions.
Wear appropriate clothing
This online meeting rule is aimed at the moderator and should be heeded by all participants. Just because the meeting is taking place virtually, for example, on your own four walls, doesn't mean that you should put on a jogging suit. Wear what you would have worn to a regular meeting and, for a video conference, ensure that you tidy up your work beforehand and that there is good lighting.
Be on time
Plan enough time to dial into the meeting on time – with a few minutes buffer at best. If you are late, it is essential to inform the other meeting participants so that they can use the waiting time elsewhere.
Friendly welcome with a round of introductions
As a moderator, you should ensure a nice intro. Greet all participants, and if there are new employees or external participants, ask them to introduce themselves.
Avoidance of background noise
Keyboard typing, screaming children, and construction work in the background: background noise during an online meeting can be highly annoying. For this reason, only the conference leader and the person who has something to contribute should have the microphone switched on for audio transmission. The rest should mute themselves to avoid distractions. Using a headset that supports noise canceling and hides background noise is also advisable. Close the windows before the meeting, and turn off your cell phone.
Pay attention to pronunciation and gestures.
You should pay particular attention to your pronunciation and pitch when communicating virtually. Speak slowly, calmly, and clearly, taking regular pauses for better understanding. This is particularly important in international companies, where English is used as the language of communication.
Concerning intercultural cooperation, you should also pay attention to your gestures and body language during a web conference because gestures can be understood differently depending on the cultural context. A nod of the head is interpreted as approval in most countries, but not in the Arab countries, Greece or Turkey. With a nod, you express precisely the opposite, i.e., your rejection.
Less is more
Online meetings easily help to simplify collaboration across distances. However, there are also companies where the number of online sessions degenerates, and employees ultimately only spend their day-to-day work swinging from one session to the next. Think carefully about why you are setting up an online appointment and who should take part. Only invite people involved in the topic and can contribute to the discussion.
Keep online meetings short and sweet.
The longer the meeting, the more likely you will lose concentration. To have the full attention of all participants, a maximum duration of max. 60-90 minutes should be set for online meetings.
Let others finish speaking.
Let others finish and try to avoid interruptions. Instead, wait for pauses in the conversation to add something.
Create common protocol
To record the results of a virtual meeting in the long term, it is advisable to draw up a joint protocol. In addition, numerous video conferencing tools have a recording function with which the meeting can be recorded. This allows employees who were unable to attend the online discussion to view and update the meeting.