5 FREE Web Conference Software for your online meetings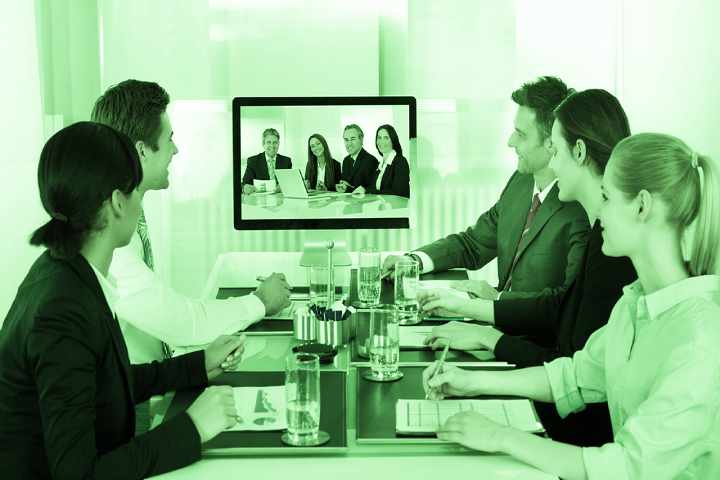 Amidst all sorts of communication, a face-to-face interaction stands out as the best one so far. As it helps to understand the context clearly, people around the world prefer it.
However, not everyone is privileged to talk in-person, especially in this pandemic. This is where web conference software bridges the gap.
Particularly, for businesses functioning globally, online meetings are a savior in terms of money, travel, and effort.
Here are five FREE Web conference software that is perfect for you to facilitate a smooth virtual meeting.
FreeConference
As the name suggests, FreeConference offers unlimited HD audio conferencing with absolutely free screen sharing facilities for all its users. 
It is the most recognized web conference software by more than 8million businesses around the world. 
Its call management features never allow you to miss an international client call over your head.
The Supreme features of FreeConference include
79 in-country dial in-numbers to connect to people around the world.

Two-way audio and video with HD call recording facilities.

Consolidated billing and activated call summaries to review your call logs.

24/7 customer support with a mobile application.

Calendar integrations to block your appointment schedule.
Adobe Connect
Adobe Connect acts as a virtual classroom that provides solutions for rapid training regardless of the location.
It is a multipurpose web conference software that is suitable for learning, webinars, and professional meetings.
Its customizable boards and layouts personalize all your needs. It leverages the presenters to prep behind the scene during a live session.
The Supreme features of Adobe Connect include
Multiple chat pods, polls, quizzes, simulations to spice up your virtual conversations.

Agenda management tabs to conduct a well-organized meeting.

Private text chat to converse with specific team members in a team meeting.

Whiteboard and screen share to present your ideas in an elusive way.

The basic version is FREE with multi-layered security.
Ant Media Server
Are you searching for good live streaming web conference software? Ant Media Server presents an adaptive WebRTC based Ultra Low Latency Video Streaming for all its users.
Due to this feature, none of your virtual meetings has the off sync in audio and video. It is a popular feature in gaming applications to coordinate with team members.
Since it has less than 0.5 seconds, you don't feel the lag in audio interrupting your conversations.
The Supreme features of Ant Media Server include
Simulations and Games to facilitate better virtual conversations.

Desk to Desk calls to connect with concerned professionals sooner.

Follow-up and breakout meetings into small sessions.

Cloud-based mobile accessibility and absolutely FREE.

Auto-scaling to channelize to a wide number of audiences.
Blizz
Blizz is a fast web conference software that connects and communicates with your team members spread globally.
You can connect to a maximum of 300 people at a time either audio or video conferencing call.
You can instantly start and run a webinar or a meeting with just a click.
The supreme features of Bliss are
VoIP calling to connect all over the world.

Invite through a contact feature to link to the web call instantly.

Discussion trackers to synchronize your chat conversations.

Document the meeting for future references.

Crystal clear video streaming with no interruption.
GoToMeeting
GoToMeeting is an intuitive web conference software that is end-end encrypted with your mobile, desktop, and browser.
It is ideal for both small medium and large businesses.
You will get a GoToMeeting account accessibility to schedule, invite and manage the entire meeting in the cloud.
The supreme features of GoToMeeting are
Accommodate up to 3000 participants.

Easy setup and navigation tools are understandable even by a layman.

256 bit AES and TLS encryption standard security protocols to secure your interactions.

Transmit data and record conversations.

The basic plan accommodates 150 people.
The Bottomline
When you look into all these web conference software, you will get an idea of the basic and unique features. Based on these criteria, you can choose the ideal one for your business or personal virtual meetings.