Digital Onboarding – Everything You Need To Know As A Recruiter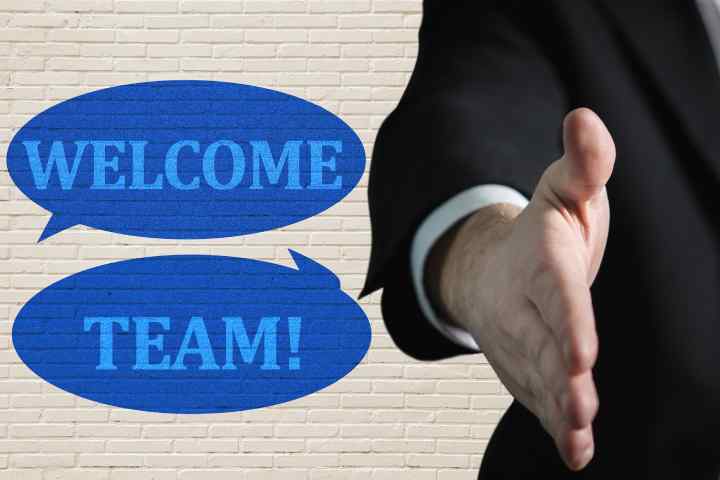 The classic training of new employees is difficult during the lockdown and contact restrictions. HR managers face a challenge: How can the training be carried out successfully in the home office so the new colleagues feel they are in good hands? The magic word here is digital onboarding!
In this article, we will tell you how you, as an HR manager, can successfully establish digital onboarding in your company so that new employees feel well-received from day one. We also give tips on convincing your superiors of a digitized onboarding process.
What Is Digital Onboarding?
Every HR manager's goal is to integrate new employees into the daily work process as quickly as possible and spend only a little bit of time on training unnecessarily- this is where digital onboarding comes into play. Digital onboarding is the induction of new employees using HR software. Therefore, the company entry is digital and possible from the home office without any problems.
Choosing The Right HR Software
Numerous e-recruiting software also offers an onboarding tool. We have already presented these to you on our blog. These tools have the advantage that all the steps required for onboarding can be processed in one place – however, these softwares also come with additional costs. In addition to the special software, tools that are already established in your company can also be used:
Microsoft Office 365:  Most people are probably familiar with the functions of Microsoft Office 365 because it is not for nothing that MS Office is the most used software by German office workers in 2020. Microsoft Teams offers numerous practical functions that you can use for your digital onboarding process. For example, you can hold live events or organize a presentation of the team via video conference. In addition, wikis can be used as guides, for example, and calendars can be synchronized. Microsoft itself shares more tips.  
Google Workspace: The former Google G Suite became Google Workspace and offered functions similar to Microsoft Office Teams. For example, you can use the Google Forms feature to create interactive documents, such as the Business Code Agreement. Google Docs also offers the possibility to create documents that several people can work on simultaneously. Google spreadsheets make it possible to create checklists for the new colleague's first week at work. All files relevant to onboarding can be stored centrally and shared with new colleagues.
Trello:  The project management tool Trello also offers numerous options for designing the digital onboarding of new employees. For example, there is a template for an induction plan with various functions.
Slack: This tool primarily maps communication within the company and is a good alternative to Microsoft Teams. For this purpose, the new employee is invited and can exchange ideas with colleagues and superiors. These can, in turn, inform him about important dates or processes.
You Can Use These Building Blocks In Your Digital Onboarding.
Your company will certainly offer important information, such as a company portrait, for new employees even without digital onboarding. You can enrich the onboarding process with the help of HR software systems. We have created an overview of the options you should think about:
Digital company portrait:  In this, you can, for example, provide image videos of your company. There may also be a personal greeting from the Management Board to new employees. You could also offer digital tours through different locations so the new colleagues can get a perfect picture of their new workplace. 
FAQ:  At first, most new colleagues often have the same questions: What are the core working hours? Where can I find the works council? How do I behave correctly when I report sick? Collect frequently asked questions from new employees and answer them centrally. Think back to your first day at the company: Which questions would you have liked a direct answer to? 
Form and document pool:  Whether vacation requests, occupational safety regulations, or documents for company pension schemes: Make the most important documents for everyday work directly available to new colleagues. Internal company guidelines on processes and SOPs should also be stored here. 
Feedback opportunity: Use the opportunity to absorb knowledge and feedback from a new employee. In this way, you can reduce the risk of operational blindness in the company and benefit from the fresh wind that new colleagues bring with them. You can also use these tips to improve your onboarding process constantly.
E-Learning: Some training courses are not necessarily subject-specific but affect every employee in a company. To remain efficient and not overfill the appointment calendar of the new colleague from day one, you should rely on e-learning. For example, record the data protection training video and make it available on the e-learning platform that most HR software systems offer. In this way, the employees can call up the information exactly when they have time for it – tests can also be carried out afterward via these platforms so that you can check whether the new colleague has understood the core statements of the training.
This Is How Digital Onboarding Succeeds: Preparation Is The Be-All And End-All.
In addition to choosing the right HR software or tools, you can take other measures to make the onboarding process as efficient as possible. With our tips, you, as an HR manager, are perfectly prepared for the virtual onboarding process.
To ensure a smooth first day of work for employees working from home, the right equipment must be made available. Ensure newcomers get their laptops, smartphones, and the appropriate access and passwords on time. Depending on the scope of work, you should deliver the hardware one week before the start of work so that the new colleague has enough time to set up the equipment.
You should also ensure that new employees know when, where and with whom to report on their first day. Here, too, take the newcomer's direct colleagues on board. A phone call or video conference is best suited for this, supplemented by an e-mail with all the important information about the first day of work.
Convince Your Superiors of Digital Onboarding.
To convince your superiors to establish a digital onboarding process, we have summarized the most important advantages for you:
Cost savings:  Even if money has to be invested first to establish digital onboarding in the company, costs can be reduced in the long run. 
Time-saving:  This advantage is obvious with an automated process. The HR software can digitize workflows so that, for example, information only has to be provided once for the system and does not have to be handed out to each new employee manually. 
Flexibility:  Digital onboarding and the associated digital processes can be adjusted anytime. If, for example, a manager changes the organizational chart, this can be adjusted directly in the HR system and does not have to be printed out again for new employees. As a human resources department, you are much more flexible and can quickly communicate information.
Competitive advantage:  A modern and digital onboarding process puts you one step ahead of the competition and allows you to attract qualified specialists. Companies that use digital onboarding can retain up to 90% of new hires, but only 30% for companies that don't. 
Induction plan: The more organized and efficient the digital onboarding takes place, the faster new colleagues will settle into the company. This allows you to work faster on tasks and assert yourself in day-to-day business. You can support him in this with a structured induction plan. Of course, you, as HR manager, are in demand here and the specialist department.
Conclusion
A digital onboarding process should find its way into every company because it saves time and money and ensures that new employees can start more quickly with what they were actually hired for: their new job!