Digital Transformation Of The Industry The Factory With A Future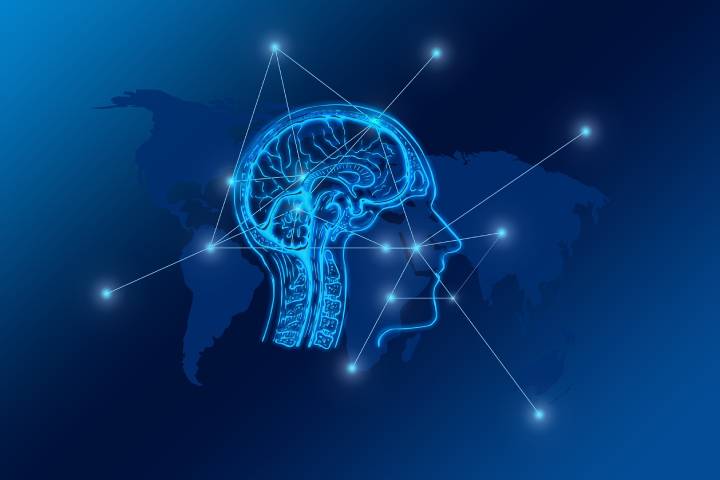 Today's factories face formidable challenges to maintain the competitiveness of their business in a market that is increasingly demanding in terms of delivery times, product customization and quality, lower prices, and real-time information. End users transfer this requirement with a bullwhip effect to the entire goods and services supply chain. This fact leads us to review what market phenomena force factories to undergo a series of significant changes to become Factories of the Future and to be able to evolve towards Factories with a Future through a process of digital transformation of the Industry. Discover what characteristics make the Industry a Factory with a Future!
Challenges Of Industry 4.0
The factories, in their essence, will continue to operate to transform some inputs into outputs through key operations in a specific time called Lead Time. How the Factory is managed and operated will generate particular results that will provide competitive differentiation in the sector.
In this mission, manufacturing industries must face industry-specific challenges:
Improve product and service quality levels

Improve production times and delivery times.

Maintain the level of motivation and skills of people

Improve the profitability of your production and logistics operations

Improve productivity and overall efficiency

Achieve a high commitment to social and environmental sustainability.
What is The Factory Of The Future
Since the essence of the factories must be maintained, what is called the Factory of the Future? In our opinion, the Factory of the Future results from a metamorphosis where these operations of transforming inputs into outputs are maintained, but with structural, physiological, and behavioral changes towards an improved evolution aligned with the social, technological, and economic transformation of the world. The environment surrounding the business. 
This metamorphic change must adapt to the evolution of the demand profile of the end-user and must be enabled by working on 3 axes:
Continuous improvement of processes towards the creation of value.

Technological Innovation towards Industry 4.0.

Management of the change of people towards the Employee 4.0.
These lines that enable the metamorphosis of our factories must respond to VUCA and BANI environments concerning:
The fragility and volatility with a coordinated and hyperconnected adaptation of the entire value chain.

Anxiety is caused by uncertainty with empathy, attention, and trust in people.

The non-linear behavior between causes and effects and the world's complexity with a systematic vision, data management, and artificial intelligence algorithms.

The lack of understanding of the existing ambiguity with collaborative work, information transparency, and intuition development.
As can be deduced from the above, the Factory of the Future is synonymous with change, a rhythmic change that the Factory must follow like a score of ups and downs in pulse, accent, notes, and compass so that at any moment of silence in that staff one can reflect that You have a Factory with a Future.
Digital Transformation Of The Industry The Factory With A Future
To evolve towards a Factory with a Future, it is necessary to implement a digital transformation process in the Industry. In this way, the Industry will be able to aspire to the characteristics of Factories with a Future:
Organized
You must mark a strategy, objectives, and expected key results. It is necessary to align people, technology, processes, and business properly through an agile and straightforward reorganization in its operation.
Human
Changes must be led towards a digital mindset, enhancing soft skills, building for change and innovation, collaboration, and teamwork, while promoting intrapreneurship and empowerment.
Intelligent
Base decisions on real-time data with artificial intelligence systems help us obtain business indicators and search for the prevention, prediction, and prescription of events.
Efficient
With processes and production, logistics and information flow optimized to meet the market's time-to-market and working in PULL on demand to maximize the income statement.
Automated
IoT sensors, fixed and mobile robots, digitalization of workstations, and automated quality controls in the production plant allow for fast, flexible, and efficient processes.
Integrated
Vertically integrating all the information layers of the industrial pyramid and horizontally departments, industrial plants, and the entire supply chain to have information and systemic traceability.
Hyperconnected
They were connected to the entire value chain, collecting information from all product life cycle stages. To do this, machines must be attached and cooperate with devices, men with men, and men with machines, in addition to creating product-service networks.
Sustainable
Intensifying ecodesign to create products and manufacture through increasingly sustainable activities in terms of proper use of materials, reduction of energy consumption, promotion of circularity, and attending to occupational health and safety (OSH).
Flexible
People, machines, and systems were adaptable to changes in the environment and demand. Thus, it is possible for manufacturing to follow the pace set by the BANI environments of the market. Adapting a famous quote from Charles Darwin: It is not the most robust Industry that survives, nor the most intelligent, but the one that responds best to change.
Also Read: Why Is Digital Transformation Important? Discover How To Adapt To New Technologies And Market Opportunities