Discover All The Latest News With RSS Feed. 5 Simple And Easy Steps To Follow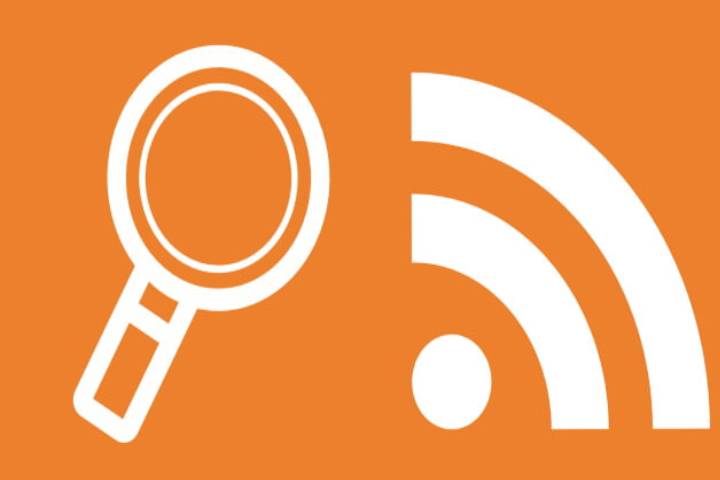 There's one thing to be said about keeping up with the news in today's technological climate – it's become quite difficult.
Between the 24/7 news cycle and the variety of delivery systems for news, individuals have a hard time staying on top of what's happening in the world. There's only so many hours in the day. What is there to do?
RSS feed readers can help you optimize your reading!
What is An RSS Feed Reader?
Welcome to the RSS Renaissance. What has been forgotten does not need to stay forgotten and the humble RSS feed reader is not back into the spotlight.
Here's a brief refresher on the subject. RSS readers are third-party clients, which can syndicate new content as soon as it's published from a variety of sources – news sites, blogs, forums and even comment sections. They do this by subscribing to RSS feeds, which are XML files in a site's source code. As soon as a new post is published on a site, the site's RSS feed is updated and since the feed is synced to the RSS reader, you receive the new post at the top of your dashboard.
How Can It Help Us Find The Latest News?
RSS feed readers have made the jump from just a catalogue of feeds to being a productivity tool. There have been major integrations to other services and apps from DropBox to OneNote to Drive and Pocket. Additions in automation and search have further powered what you can do as a user. Now RSS readers are excellent for research!
5 Easy Steps To Follow
Choose the topics you care about
Take back the power in your daily reading and have the complete freedom to curate your dashboard any way you see fit. This goes beyond adding the feeds you already know. The current generation of RSS feed readers has invested heavily into content discovery. They've taken all the sites, blogs and newsletters that their users follow and create efficient ways to help new users find exactly what they need.
I'll be looking into two popular readers – Inoreader and Feedly. Inoreader has an efficient way of structuring topics like business and technology into subtopics like cybersecurity and news on investment. Take a look through the feeds listed and subscribe to the ones that are best suited for you. Feedly does a similar thing, but organises their feeds into different categories such as fun, skills, trends and industries.
Do effective research
Knowing how to effectively research online is one of the most important skills to master in these days of misinformation and oversaturation of information that's useless. RSS readers have done their best to lower the difficulty level on the assignment.
Inoreader has refined its different level of searches over the years and offers three different types of searches based on your needs. The most basic search is through your subscriptions. Is there an article you've skimmed over and then lost? Retrieve it in seconds. Do you want to tap into the full database on Inoreader? Global search is for you. Do you want to continually receive results on a search? Keep it active. Along with the Chrome extension, you're unstoppable.
Feedly gives users different choices in terms of searches. Using coronavirus as a search term, you can find specific feeds related to the virus as suggestions, open a curated bundle of RSS feeds on the subject or just subscribe to the search term on Google and receive updates.
Find popular feeds
The Internet is a vast space with no observable borders. It's not an exaggeration to say you can't possibly know all the good websites and creators out there. Sure, you can do research and turn to social media for recommendations from friends, but results are iffy. The social echo chamber only yields so much and Google search results have been far from satisfactory in recent years.
RSS readers have solutions to this particular situation. If we're to return to Inoreader's discovery zone, we'll see each topic has a list of feeds. These are the most popular feeds ranked based on how many Inoreader users are subscribed to them. The ones at the top have the highest rank. Feedly approaches this task from a different angle. In its recommendations on given topics, Feedly gives users different ways to sort feeds – best match, followers, relevance and articles per week.
Find popular collections & user-recommended content
Other than your search skills and RSS readers' databases, you have other options to get the most out of your RSS reader in terms of new content. Readers nowadays turn towards its user base for recommendations. In different readers, this takes on a different shape.
For instance, Feedly has the ability to recommend sources based on your team's activity through the Team Board. You can browse through the 'Top external sources' and check out specific feeds that you may be otherwise missing. The added bonus here is that since you're working together your interests will perfectly align.
Inoreader allows its users to curate their favorite RSS feeds on a given topic and share them with others through collections. Collections are easily accessible through the discovery zone. There are no restrictions on how big or small, general or specific a collection can be. That's the convenience – all the research has been done in advance.
Receive everything together
Perhaps the best thing about RSS readers is their compatibility with so many other platforms and media sources. Both Inoreader and Feedly have support for newsletters, Twitter and Reddit. After all, these are some of the biggest content generators of our time and it makes sense to want to be able to source new data from them. Twitter is one of the best platforms for monitoring developing news stories from journalists, politicians and eyewitnesses on site. Reddit can also create the space for thoughtful discussion and reporting. r/Afghanistan has been a good source of not only articles, but personal stories and social media activity.
Also Read: The Complete Guide On Training Your New Drivers With The Help Of Technology