Essential Inbound Efforts to Evaluate in Your Website Audit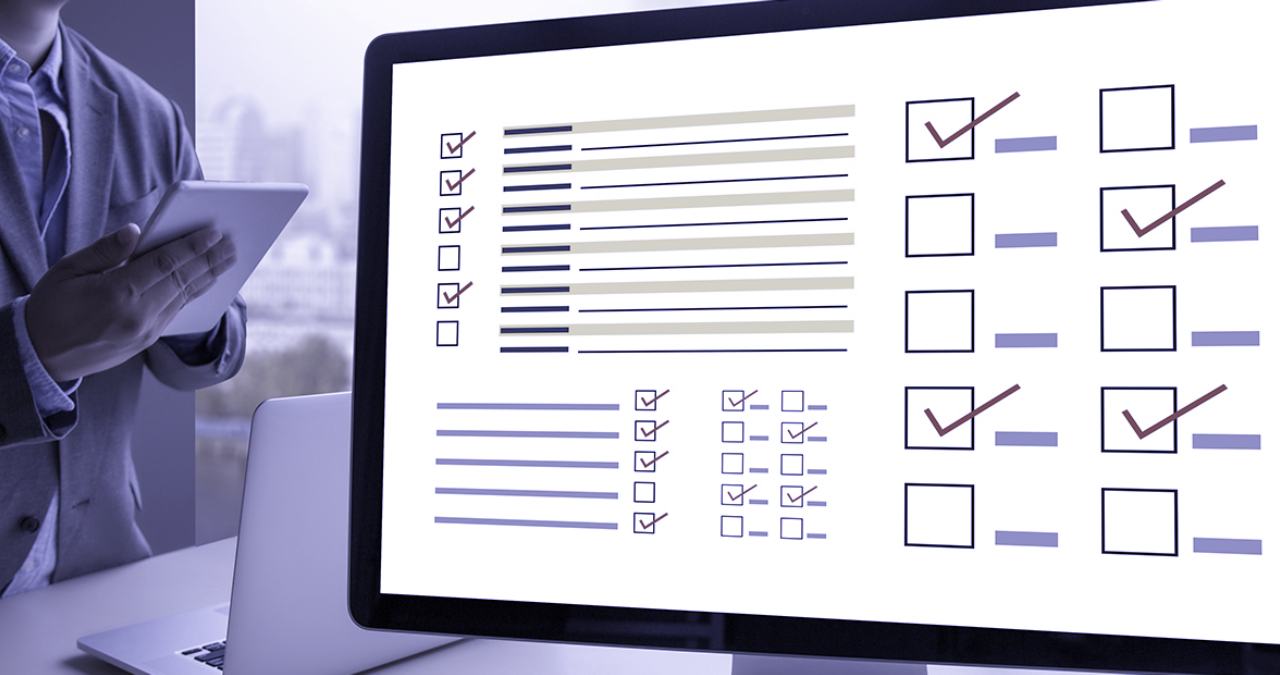 Every severe business enterprise needs to have a catchy and efficient website to operate in the murky waters of the 21st century. However, it's not just a one-time thing where you hire a web designer that creates the website of your dreams for you, and that's it!
You will need a technical team either from your in-house IT team or an outsourced party to manage your website and make necessary updates and changes from time to time to keep up with SEO best practices. You will also need to keep your data safe from cybersecurity threats by getting a valid SSL certificate.
If your business heavily relies on the online space to operate and make profits, a website audit is one primary process that comes in handy to help you evaluate your performance before embarking on significant SEO and online marketing strategies or rebranding. You need answers to questions like:
How does your site rank on search engines? How much traffic is your website receiving? How many conversions are happening from the gained traffic? Although Google analytics can significantly help you in discerning your performance in these areas, it's essential to hire an experienced website auditor once or twice a year to assess the search engine friendliness of your website and recommend necessary changes.
Main Steps of a Website Audit
Technical Audit
The first automatic consideration that should come to mind when carrying out a website audit is evaluating the technical aspect of your website. This is like the skeleton or foundation from where everything else is built, and so you need to ensure that your website is technically fit to support your day to day operations. Great tools like Google Search Console and ScreamingFrog SEO Spider can come in handy in a technical audit.
Key Points to Consider in a Technical Audit
How Responsive is Your Website Design?
One significant aspect to consider when determining if your website is appropriately responsive; it should check how mobile-friendly it is. The internet age has seen people become addicted to their smartphones, and currently, more than half of all web traffic comes from mobile devices.
You, therefore, need to ensure that all your prospective website visitors can access your site via mobile devices.
Is Your Website Free from Error Messages?
One of the most irritating user experiences when using a website is when error messages keep popping up all over the place. When 302-, 404-, and 500-level response codes keep appearing in your site, that's a clear indication that you are not doing your job of cleaning up broken links properly, thus leading a user to dead ends. Make sure this area is keenly checked to avoid chasing your valuable visitors away. You can make use of tools like Xenu's Link Sleuth and Google's Webmaster Tools.
How Well Optimized Are Your Website URLs?
Does your website contain URLs with excessive lengths due to keyword stuffing, or do they contain dynamic parameters and session IDs? Complicated URLs make it very hard for search engines like Google to index your website, thus resulting in reduced click through rates. Ensure that this area is appropriately sorted out.
Have You Migrated from HTTP to HTTPS?
Through its HTTPS Everywhere initiative, Google has made it clear that those sites that have acquired a valid SSL certificate and migrated from HTTP to HTTPS will be given an edge over those who haven't when it comes to search engine rankings.
Is There Too Much JavaScript or Flash on Your Site?
It's essential to identify areas of your website that are entirely JavaScript or Flash because search engines can have a hard time indexing such regions. Users, too, can get annoyed being forced to watch a video, for instance, while all they are looking for is some specific piece of information like your location or contact info.
How Well is Your Site Structure Optimized for Search Engines?
Your site structure is a very crucial factor when it comes to search engine optimization. Interlinking pages on your website makes it easy for site indexing as well as offering users a simplified experience.
Have You Defined How Your Web Pages Are Crawled and Indexed by Search Engines?
You can guide search engines to crawl and index your website using robot text files, tags, and sitemaps. The robots meta tag can be seen in the heading section of a page, and it indicates how a page will be indexed and looks to users in search results. The robots.txt file, on the other hand, guides search engine crawlers on the areas of your site that you want to be crawled. Public and XML Sitemap files also come in very handy in this stage. General Sitemaps are simply like a book's index page where users can see the pages included in your site. The XML Sitemap, on the other hand, is the one-stop-shop for search engines to review all the pages added to your website to crawl and index them.
Have You Defined Content Canonicalization Properly?
Picking a canonical/preferred URL for your webpage can help you in controlling how your URLs appear in search results and minimize cases of duplicate content. You can set up the canonical tag in the HTTP header of a page and be sure to confirm that it points to the correct part.
On-Page SEO Audit
Once your website infrastructure is fool proof, and up to date, it's now time to focus a laser eye on your web content because this is the area that made you create the site in the first place. You need to use On-Page SEO elements like keywords appropriately to feed search engine crawlers with the right signals to help index your site correctly. Tools like SEMrush and ScreamingFrog SEO Spider are reputed in this field.
Key Points to Consider in an On-Page SEO Audit
Have Optimized Titles and Descriptions
The first thing to ask yourself is if you have unique titles and descriptions for each of your web pages and if they meet the requirements. The title should be able to inform the user of what the entire page is about, and the description should be a clear advertisement of what the user stands to gain from the page.
Be Keen on Headings and Text Formatting
You need to clearly distinguish between titles, headings, subheadings, body parts, lists, and other areas of your website pages. You can, for instance, use bold and italics to highlight important parts while using H1 for the main title and H2 for the main headings.
Analyse Your Content SEO
Duplicate content is one red flag that will cast you into Google's bad books instantly. You need to ensure that you have unique content on your website using popular tools such as Copyscape.
You can use Google Analytics to establish the pages on your site with most visits and ensure that the content here is error-free and properly formatted and promoted. Consistency is critical when it comes to content, so make sure that you regularly update your website with fresh, high-quality content regularly.
Check Image SEO
Relevant, high-quality images are attractive and useful in driving your content home. Still, you also need to be careful so that the images you use on your content don't affect your website traffic and search engine rankings negatively. Your images should be compressed to a minimum size to avoid them changing your site's loading speeds. It would help if you also had the ALT tag defined in your images as well as having proper descriptive filenames.
Implement Proper Use of Banner Ads
Proper use and placement of Banner Ads can prove financially beneficial to you, the website owner. At the same time, misuse of the same can attract penalties from Google and piss off your website visitors. You must ensure that the amount and positioning of your ads meet the recommended standards so as not to affect your search engine rankings negatively.
Off-Page SEO Audit
Off-Page SEO, also referred to as link building refers to techniques that you can use to promote your website across the web. When your website receives high-quality backlinks from the internet, Google algorithms decode that as votes of trust and thus rank you higher in search results.
Low-quality backlinks, on the other hand, can lead to your website getting penalized by Google, and so you need to be very careful about how you go about the entire Off-site SEO process. Quality tools like SEMrush and Ahrefs can prove very useful here by helping you evaluate incoming links so that you can identify toxic relationships and take corrective measures.
Key Points to Consider in an Off-Page SEO Audit
How many unique domains are linking to your website?
If you find that you are performing very poorly in this area, you need to establish a list of possible websites where you can conduct guest blogging and blogger outreach campaigns to have more unique domains linking to you.
How many of the areas relating to you are trusted domains?
You could have a scenario where you have many unique domains linking to you, but only a few are trusted domains. In this case, you can reach out to trusted brands and voices within your industry because if these were to give you a vote of trust, Google will too.
How many links are pointing to your homepage, and how many links to internal pages?
It is essential to establish how many links are pointing to each of your pages. If you find that only your homepage is receiving backlinks, you could try to link to your internal pages more.
Social Media Audit
Once you have ensured that your Technical, On-Page and Off-Page SEO aspects are in sync, it's essential not to forget the very heartbeat of the 21st century: Social Media. As much as Google is the world's number one search engine, most millennials will most likely know about your brand in social media channels like Facebook, Pinterest, Instagram, LinkedIn, and Twitter.
It's, therefore, essential to have a right presence in all these networks and make sure that you post regularly to keep your brand interactive. This way, you will create more awareness for your brand, which can lead to direct visits to your website, and you can also gain backlinks from your social media accounts.
Conclusion
As seen in this article, an all-round website audit is a critical process for any serious site owner that wants to stay relevant in this time and age. The digital space is ever evolving, and so you need a professional to assess all the sensitive areas of your site and implement corrective measures regularly. Ensure that the security of all your visitors is properly taken care of by acquiring a valid SSL certificate. You can also monitor your Google Analytics page constantly to identify any major changes that require you to act.