Internet Advertising: What is Internet Advertising and Types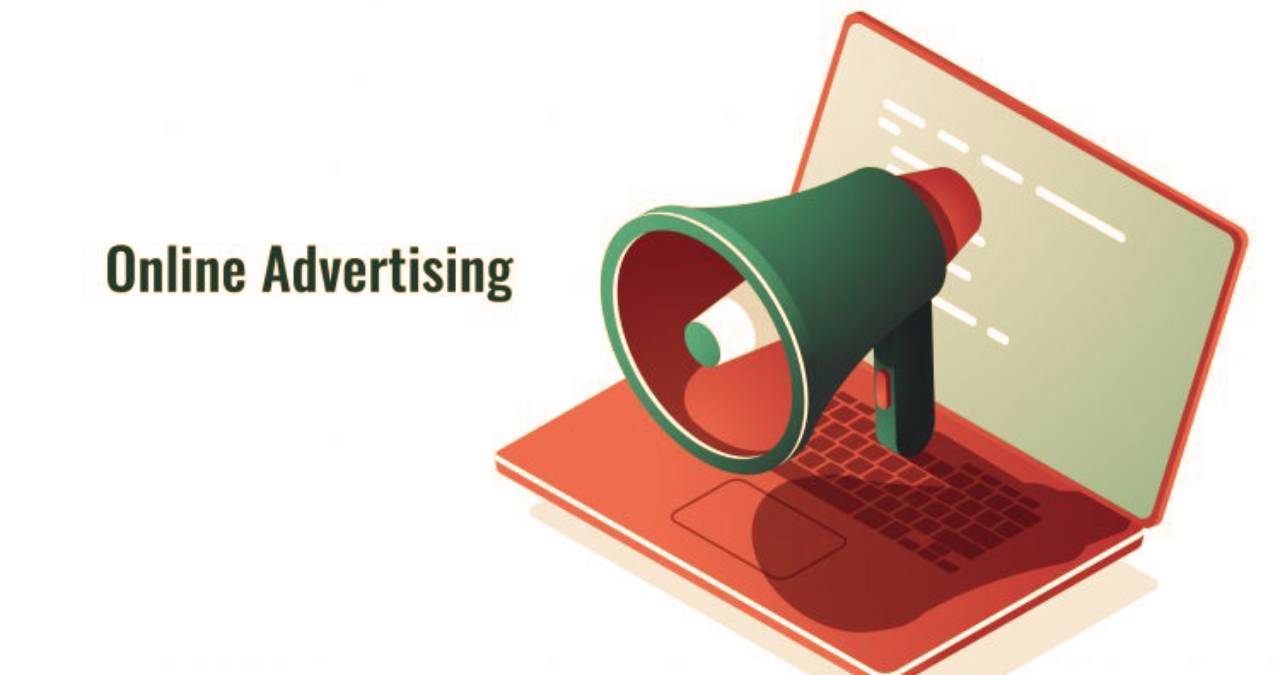 Do you want to advertise on the Internet, but do not know which platform to bet on? Do you want to know the types of Internet advertising there are to know which one best suits your future strategy? Do you really know the advantages you have when advertising on the Internet?
If you answered yes to all of the above questions, make yourself comfortable because this is your site. The Internet is a huge world that encompasses millions of content and information where many of us spend our time.
And that time that we spend on the Internet for companies is pure gold because they have the opportunity to show us their best products, their services, etc. If you are thinking about advertising on the Internet, but before you prefer to inform yourself, here is this article to help you.
What Is Publicity On The Web
Internet advertising is the method in which brands or companies may advertise or offer their services or products and the online network (ie, the Internet) is the channel or medium through which they transmit. In other words, internet advertising is an online marketing method where you can use different advertising formats so that the company or brand reaches its potential customer.
How can they be:
Social networks (Facebook, Instagram, YouTube …)

Search engines (Google, Yahoo, Bing …)

Emails (Gmail, Hotmail …)

Websites or blogs.

Mobile apps.
Advantages of internet advertising
If you are beginning to immerse yourself in the world of Internet advertising, I want to tell you in the following lines the multiple advantages of advertising on the Internet.
You will see different types, but when making your company's digital marketing plan you will have to choose the ones that best suit your business model and the target audience you are targeting.
➡ 1) The higher level of visibility compared to traditional advertising:
Internet advertising can be seen anywhere, anytime, you just need an Internet connection.
Example: You make an ad in Google Ads (advertising in the Google browser) and your ad can be available 24 hours a day.
WhiLe in traditional advertising your ad will surely be in a specific medium (television, for example) and during a certain period (a specific time slot).
➡ 2) Segment advertising.
Virtually all Internet advertising platforms allow you to choose what type of potential customers you want to reach.
➡ 3) Choose the location of the publication.
This advantage in online advertising allows you to indicate in which geographical areas you want to advertise your advertising campaign.
4) Low-cost advertising.
You can start making your first ad for just 1 euro (For example, in advertising on Instagram ) It is true that depending on the type of ad so that later it turns out profitable you must invest one amount or another. Still, the possibility of doing it at a cheap price exists and is within your reach.
➡ 5) Measurable advertising.
Internet advertising platforms let you know the level of success of your campaign. You can know if it is working, if you have to improve it or what things are not working. That way you will optimize your budget, spend less and reach the right people.
➡ 6) Wide advertising formats.
The Internet is a world, and since online advertising is on the Internet, it also allows you to create a wide variety of advertising formats so that you can place your ad in the place that you think best fits.
➡ 7) You can create an ad yourself.
The vast majority of the various advertising platforms have a very good interface and user experience to encourage you to launch your ad without the need for an expert.
Now, if you really want to dedicate yourself to managing online advertising campaigns, I recommend that you train beforehand or delegate it to someone who has that knowledge.
➡ 8) International advertising.
You can take your ad to any country in the world if necessary without having to leave your pocket in it.
This is one of the things I like the most since, depending on my business model, sometimes I will have to advertise to people who may be in other countries.
➡ 9) It is an interactive advertisement.
In Internet advertising, the person to whom you direct the ad can interact with it.
Example: Ads on social networks people can get to comment, react or share the ad with their friends. That way, we can even measure the feedback that our ads are generating.
➡ 10) Quick implementation.
Once you decide to create the ad and automatically publish it (after approval) it is already working. The same does not happen with traditional advertising, for example, if we want to advertise in a newspaper we cannot do it instantly.
➡ 11) High level of flexibility.
You can create ads in text format, with images, with videos or even with animations. The power of creativity is in your hands. If you want to deepen advertising focused only on the RRSS, I leave you this link that tells you about advertising on social networks: What it is, types, advantages, and disadvantages
Types of Internet advertising
Having seen the advantages, I am going to tell you about the different ways of advertising on the Internet and the places you can have when creating an ad.
Now, it is important that you know that depending on the stage of the purchasing process that your potential customer is in, some channels may be more effective than others.
➡ 1. Advertising on search engines (SEM)
This format appears when you enter your usual browser (Google, Yahoo, Bing) and enter the words or phrase you want to search for, for example, "buy sports shoes"
This type of advertising works in the auction format to calculate the cost of each keyword. The place where these ads will be found will be at the top of the search results (usually 3). At the bottom of the search results (usually up to 4 ads) and on the right side of the results.
➡ 2. Social Ads or advertising on social networks.
Social network advertising is one of the formats which are more brands investing in recent years.
If we want to reach a large number of potential clients on social networks, the best method is to create an advertisement since today the organic or natural reach of our publications is very limited.
Every time we register on a social network, we enter our data and once we are inside it, we interact and publish content.
All this information is collected by the social network so that then our ads are as customizable as possible and we can reach our ideal audience.
➡ 3. Websites or blogs
They are small advertising spaces that web pages or blogs leave so that the advertiser can advertise. On many occasions, the ad or set of ads is directly or indirectly related to the theme of the blog.
➡ 4. Video marketing
In recent years, the video has become increasingly important in people's consumption. It is a good way to get the user's attention and even more so if it is done on specific platforms such as YouTube.
➡ 5. Email marketing
The mailing is a veteran technology within digital marketing, but still very effective if used correctly. This method consists of promoting or informing through email the products, services or information that you wish to transmit to your potential client.
The great advantage of this advertising method is that the client already knows you. Either because you contacted him to request information or because you already made a purchase on his website.
Be careful in measuring the number of emails you send and the quality of these, since if the quality is low and you abuse the sending of emails, you may end up in the SPAM folder or your subscribers unsubscribe.
➡ 6. Advertising Display
We are talking about another type of veteran Internet advertising. They are small advertising spaces or banners that are inserted into a web page. The type of Internet advertisement that you can put on a banner is very wide, from a text to an image or a video.
Be careful when implementing this type of ads, try not to be very intrusive since nowadays web browsers like Safari are blocking this type of ads.
Another setback that we find is the web extensions that exist to block this type of ad. It is true that there are pages that force you to disable these extensions, but in most cases, this type of tool works.
➡ 7. Mobile Marketing (Smartphone advertising)
The increase in mobile devices and the amount of use we make of it on a daily basis means that internet advertising enters our pockets.
The mobile applications are the engine of our users on the phone and become an ideal place to put ads completely adapted to the size of their screens.
In addition to app advertising, display advertising, search engine advertising, email marketing, and SMS marketing, it is perfectly suited to our mobile devices.
➡ 8. Remarketing
This type of internet advertising can appear in the different formats that we have seen so far.
Remarketing or also called retargeting consists of showing an ad to the person who showed interest, for example, in a product or service.
This type of advertising is very effective since we show personalized ads thanks to the information the user leaves on the network and the behavior they have when browsing the Internet.
We must be careful with this type of advertising, since, if we pursue the user in a very aggressive way by showing our ads, we can cause the opposite effect, which is that they end up hating our product or service.
Examples of internet advertising
Now that you know the types of advertising on the Internet, I am going to give you some graphic examples of how those types of ads are shown so that you can associate them with real life.
Of course, if there are things you do not understand, what I recommend it is that you contact a Consultor Digital Marketing to orient you and guide you in the channels that may be more powerful for your business.
➡ 1. Advertising on search engines (SEM)
The first example that I show you is that of advertising on search engines.
We put the case of the Google browser with the keyword buy iPhone.
We see how the first two results are ads (They are identified by the green box under the title with the word ad) and on the right side of the results, an ad appears to buy the phone in different stores.
Let's not forget that, as I told you in the types of Internet advertising, search engine ads can also appear at the end of search results.
➡ 2. Social Ads or advertising on social networks.
I give you Facebook as an example.
When browsing the area where we see the posts of our friends we find ads like the one shown above.
They are identified as ads when they appear with the word "advertising" under the name of your company profile or fan page.
Another less intuitive method of identifying them is that they have a call to action button that a normal post won't let you insert.
If you have in mind to make your own announcement on social networks, it is very important that you know the sizes and measurements of the images on social networks.
➡ 3. Websites or blogs
Taking as an example the web page where you are right now, in the web version, your blog has a space to insert advertisements.
➡ 4. Video
One place where ads in video format rules are on YouTube.
In this case, when I click on a video that I want to see, an ad appears first that does not allow you to jump until a few seconds have passed.
We can see that, apart from occupying the entire screen, it has a call to action in the lower left margin.
➡ 5. Email marketing
An example of email marketing is the case of RayBan, where he announces his new collection of glasses with calls to action to be able to see and buy them.
➡ 6. Advertising display
For the example of Internet advertising of a web page, we see how the sports media AS, leaves a space on the right side of its page for a company to place its advertising.
➡ 7. Mobile Marketing (Smartphone advertising)
In the case of mobile applications, we see how the ads are perfectly optimized for the screen, although sometimes it is "difficult" to hit the close ad button.
One type of mobile advertising on these devices is message advertising. By subscribing to UNICEF I receive a message of the style you see above the text.
The other case with web pages adapted to mobile devices. If the design for this type of screen is correct there will be no problem when it comes to publishing your ads on web pages.
➡ 8. Remarketing
Does this ad sound familiar to you? It is the one that I used as an example in display advertising and now it appears again on a different page.
What I did is that when I first clicked on the ad that appeared in AS I did some browsing on it, saw its product and left.
When I left I entered this page, and the same advertising banner appears again because they know that I had an interaction with them and they show it to me again in case I am still interested or if I finish convincing myself to have the product with a single click.
Tips for advertising on the internet
Now that you have focused on what is an Internet advertising and what types exist, I will give you a series of tips to make your ads work.
1) Choose the right advertising platform:
You have seen that there are a large number of places, sites, and means to place your ad.
That does not mean that everyone is worth it, you have to analyze and study where your potential client is and where your direct competition is being advertised.
2) Choose quality images or videos:
A professional and careful image or video in an advertisement is one of the key factors to attract the user's gaze.
If you do not have the necessary means, go to image banks and select the one that suits your ad. Be very careful about respecting copyright and that the image or video is well optimized for the type of ad you want to make.
3) Make a text that hooks.
Text is another fundamental factor that must be taken care of. We are impacted by hundreds of ads daily, you have to worry that the text shows in a clear, simple and brief way what you want to transmit.
4) Perform A / B test.
Try different types of targeting, different targets, creatives, and copies. This way you will know which variables you have to optimize. Now, make changes only under the same variable, otherwise, you will not really know what works and what does not.
5) Set a goal for your advertising campaign.
What do you want to get? Make yourself known? Sell ​​products promoting new services? Loyalty to your customers?
6) Use a good call to action:
Do not detract from this detail. It is the final step that will cause if the user clicks on the ad or not.
7) Respect your brand image:
Make an announcement that matches your ideals.
It is useless to make a light-hearted ad to attract young audiences if later your business or website is serious and formal.
8) Research the market:
Before doing anything, you have to be clear to whom you want to show it, which is your target audience or ideal client.
If you are very clear about this point, your ad will be directed to the correct audience and you will not lose money in showing it to people who will never be interested.
9) Measure ad performance:
Many think that once you publish the ad, everything is done. Once you published the ad, it is time to know what its behavior is, what is working, what is failing, in order to rectify and straighten your ad to the greatest possible success.
10) International Ads
If you are going to make international announcements, try to research the language of the area you are going to advertise before. Some words or terms from Spain do not have the same meaning as in Mexico, for example.
11) Update your website:
If the objective of the ad is for them to go to your website, there is no point in having the perfect ad if then the destination is not up to it.
12) Go to professionals.
It is true that you can create advertising campaigns easily, but if you do not want to play with your money it is better to go-to experts in the field.
Conclusion
Once you are clear about what Internet advertising is and what are the advantages of advertising on the Internet I want to give you one last tip.
Since there is such a variety of advertising formats and platforms for you to place your ad on the Internet, if you do not have your audience located and you do not have a defined strategy, it can cause losses in your campaigns.
The fact that there are various types of advertising does not mean that you have to be present in all media.
That said, I hope and wish that the article helped you and I will be happy to answer your questions below in the comments.