Four Tips For Having A Relevant And Effective Logo For My Brand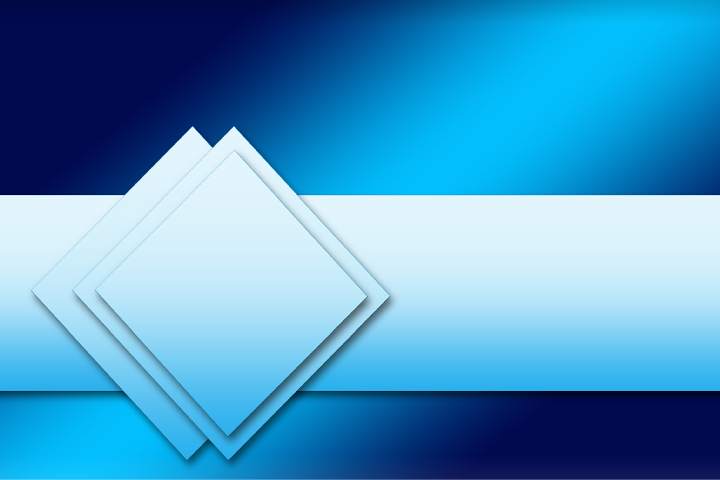 That's it, your project is launched, and you are proud of it! 
You arrive at the crucial and essential step before the launch of your brand, which is exciting and terrifying at the same time: the creation of your logo. No stress; we will explain everything to you! 
As you know, the logo is as important as your brand name. It allows you to be visually identified and remembered. As they say, a picture is worth a thousand words. Hence the importance of having a relevant logo! 
In this article, we explain the importance of having a logo, and we advise you so that your logo is at the top and carries you to heights. 
Why Create a Logo For Your Brand?
Ah, the famous question. Before you even start creating your logo, it is essential to understand why your brand logo is an important issue. 
The logo, in general, allows you to showcase yourself and increase your notoriety and visibility to your target. 
The logo will complement and solidify your professional identity; here are the reasons: 
The logo must translate your image and your identity graphically while reflecting the values ​​you place on your project. 

The logo allows you to distinguish yourself from the competition, make a place for yourself, and mark and enhance your identity in the eyes of all. 

The logo attracts the eye and arouses the curiosity of new customers and, therefore, of your target to learn about your brand and offer. 

The logo also serves to retain your customers. The logo should be reassuring and comforting and bring pride to your customers. A satisfied customer who is proud of your collaboration is guaranteed positive word-of-mouth. A boost for advertising at a lower cost, what more could you ask for? 
Your unique visual identity allows you to attract attention and develops a feeling of reliability and credibility in the professional world. It will bring you the power of seduction of differentiation while developing and creating a personality and relevant added value for your brand.
The logo finally responds to two major issues that are important to you: to be recognized and remembered. It will also participate in the formation of your brand image. You can read our article "Why is brand image important?" to find out more. 
Now that you know why the logo is important for your brand, we give you tips for creating your logo. 
Four Tips For Creating Your Logo
Your logo must be coherent, sought after, and deeply in tune with your brand. 
Refocus 
Creating a logo is a challenging task. Above all, ask yourself the right questions and think about your needs. 
Think about where you want to take your brand to lay the groundwork. The important thing is to have a well-defined brand upstream: your values, your vision, your mission, your ambitions, your targets, and your objectives, even before starting to create a logo.
You must therefore define your project in detail, taking the time to define your brand platform. This upstream work is a great help for this logo creation step. 
This preparation step, along with framing your brand identity, will optimize the creation of your logo. The graphic choices will thus be relevant and coherent for your brand. 
The idea is that your logo looks like you and has a special meaning, looks like your brand, and matches your goals and targets. 
Get inspired
Take inspiration from what already exists. We are not going to reinvent what already exists. Right existing things, mix ideas and create a mood board of visual inspirations to help you project yourself. 
Search, search to make a list of inspiring visuals: look at the fonts, shapes, graphic elements, colors, and creative ideas that can direct you to the creation of a logo that suits you. 
This research work will allow you to identify logos that work and start in the right direction with relevant creative leads from the start. 
Hit Your Target
Define your goals. An essential step.
Obviously, with your logo, you want to reach your target. But how do you want to touch it? What emotions do you want your target to feel? 
Different approaches are possible, and you can combine them. 
SEDUCE YOUR TARGET 
How to seduce your target at first sight? That is the question. 
Your visual identity should reflect how you want your brand to be perceived and the message you want to convey and should be consistent with your brand image. 
Your brand's visual identity is its appearance, and it is also the first thing your target will see of you. It would help if you made a good first impression. In any case, unfortunately, you will not be able to please everyone. 
Your logo will follow you everywhere: website, print communication media, social networks, quotes, invoices, everywhere. So, as much as you and your target like it. 
It must be able to challenge, attract attention, and communicate your values. Moreover, companies are often judged on their appearance rather than what they do (it's a shame). Hence the importance of having an attractive logo. 
SHOW YOUR DIFFERENCE 
You need to stand out and differentiate yourself from others. It's the best way to remember you. 
Avoid clichés, ideas that are too obvious. The idea is not to illustrate your company or what you offer but to convey your values. Your logo will be successful if it is distinctive, unique and in line with your personality. 
Sometimes simplicity can be a source of differentiation. No need to get lost in too many details and complications that could harm you and cause misunderstanding. 
If your logo reflects the experience you offer, customers will tend to trust you. 
BE TIMELESS 
The number one rule that you absolutely must respect is: do not follow trends! 
As its name suggests, it is a trend. As you know, trends are fluid and change very quickly. 
Your logo must therefore have the ability to age well over time by going through the years without getting tired and becoming old-fashioned. 
Timelessness will allow you to develop a strong brand image that will optimize your memorability and your credibility.
Timelessness: that's the key! 
Create or get help.
This is surely the hardest part, we must admit. Several choices are available to you: either you tackle this graphic design task alone by creating the logo yourself, or you call on a graphic designer to help you with this heavy task. 
CREATE THE LOGO YOURSELF 
The choice to create your logo can be relevant if you have a clear idea of ​​what you want to do and you feel capable of creating your logo on your own. In this case, do not forget to use free or paid production software to have a professional rendering. 
Once the logo has been created, you will be able to decline a graphic charter which will help you in the realization of other communication media. 
AUTOMATIC GENERATORS 
The middle choice is to use an online generator. There are many sites where you can create a logo with just a few clicks. This solution is economical, but it means taking the risk of finding someone who has the same logo as you. 
You then lose credibility and authenticity. 
CALLING AN EXPERT 
The last choice is to call on a communication agency or an expert graphic designer. By making this choice, you will surely have a quality, professional logo in your image and tailor-made. 
After explaining your needs, the graphic designer can create your desired logo. He can also easily decline all communication media in graphic coherence with your visual identity. This will allow you to have standardized, harmonized and professional communication.
The experts have a creative spirit, experience and skills that will be made available for your project to convey your values ​​through a differentiation strategy. 
Your logo is a graphic element that will have a strong impact, follow you everywhere, federate your teams and your targets, differentiate you, and convey your message; and for all this, it is preferable to call on professionals to have solid communication bases. , relevant and effective.
Also Read: Top Tips For Creating a Stand-out Logo For Your Business