Fundamentals of Digital Marketing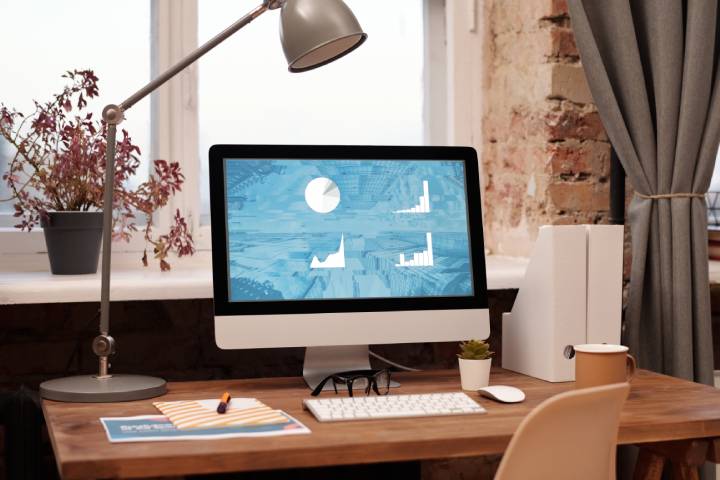 Marketing has evolved since the martinis and cigarettes of the '60s advertising industry. Today's marketing is rooted in the digital world, and it is essential to invest in these digital marketing efforts if you want your business to survive. Our modern world is online, and therefore the modern business must be, as well.
For some businesses, this transition can be overwhelming. The internet is such a vast place. Digital marketing tactics change practically overnight, and if you aren't confident in your abilities, navigating the industry can be scary. However, it's important to remember that underneath it all, there are some basics of advertising that remain the same no matter what strategy you implement. Mastering these fundamentals gives you a solid and reliable foundation to start your company's online marketing, proving that even the internet can be predictable sometimes.
To get you started, we've spelled out the basics so you can begin your digital marketing journey on the right foot.
Search Engine Optimization
SEO is the bread and butter of digital marketing. This process involves researching commonly searched keywords and integrating them within your website content. By doing this, you are showing Google that you have the information that your customers are looking for. Remember, no matter how intelligent Google becomes, it still isn't fully interpretive. This means that it is simply matching up the keywords that users type with keywords in websites. The more keyword matches, the more Google thinks that your site is the right one for the user.
It is important to note that simply throwing keywords into the mix is not going to help. You need to work the keywords into high quality content for your site to achieve the desired effect.
Social Media Marketing
Social media is one of the most powerful tools available to a digital marketer. The size of the audiences on these platforms is unparalleled, as most people use the sites at least once per day. Engaging with audiences is easier than ever through comments, stories, and shares, and it's easy to target certain demographics if you wish to do so.
Social media is also an incredible way to level the playing field. Small and large businesses alike can create successful social media campaigns that bring in new customers. Ads are as affordable as you need them to be, and with the right attention you can create a truly unique brand without the resources of a large corporation.
Pay-Per-Click
PPC has become a key tool in building a digital marketing campaign. Though it cannot stand alone forever, it helps new marketing campaigns get off the ground. Ads can build engagement, which then feeds into the efficacy of SEO. You have likely seen PPC ads at the top of Google results – they say "ad" next to them and automatically appear at the top of the search results.
These can be used to boost brand visibility, advertise a sale or special occasion, or remain competitive during busy times of the year.
Mobile Marketing
Mobile strategies are an especially smart way to begin your marketing journey. About 63% of people use a mobile device for their Google searches. Depending on your business, your clientele may even use mobile searches more often. Optimizing for mobile has a great potential for attracting customers.
You must ensure that your website has a mobile version that's easy to maneuver and that you optimize SEO for Google maps. Including location-based keywords such as "near me" and "in [home city]" can really help to land mobile search hits.
Put In the Work
Digital marketing can be daunting, but the results are almost always impressive. Businesses that wish to thrive and grow in modern markets must participate in the digital world, but this also provides the unique opportunity for national and international growth. If you are willing to take these fundamentals and continue to grow your knowledge, you can have your business's digital marketing campaign running in no time.
Also Read: The Trends And Strategies Of Digital Marketing In 2021