Here's Why Most Medical Offices Use Ehr Software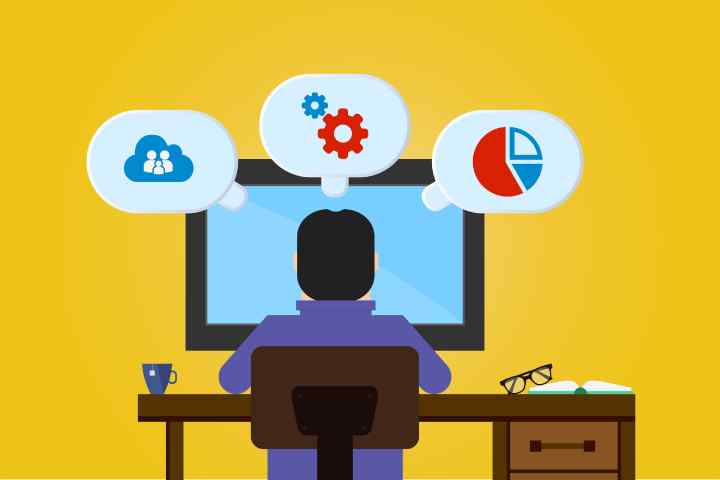 An electronic Health Record, often abbreviated as an EHR, is a digital representation of an individual's medical history. Medical offices and healthcare centers use them to keep a secure and instantly available record of each patient's treatment history under a particular healthcare provider's financial expenses and their medical records on an outpatient basis.
Other information contained within a patient's EHR may include their age, date of birth, gender, ethnicity, or nationality, and the number of appointments the patient is required to make for a particular treatment or recovery process.
Why Use Ehr Software?
For many healthcare providers, manually storing, editing, and updating each patient's electronic health record can prove quite cumbersome. Each time a particular patient has a scheduled appointment, the physicians involved must ensure that they are up to date on their medical history, frequency of visits, billing records, and any other confidential information that their patients might have disclosed to them for the purpose of treatment. It can become quite a cumbersome and error-prone task e, especially as a particular medical practice's client base grows.
EHR software has proven to be a very efficient way to improve medical practice efficiency by streamlining and organizing the overall experience that a patient will receive before, during, and after they visit a medical office. Here are a few reasons why so many medical offices have decided to use EHR software to enhance the quality of healthcare they provide.
Improved Patient Care Delivery
The efficiency with which medical offices and healthcare facilities can retrieve vital and confidential information concerning the treatment of a particular patient can be maximized thanks to the use of automated tracking and recording software. The physicians involved in each patient's treatment can access and update the complete record of a patient's medical history under a certain healthcare provider almost immediately, while the patient can refer to different medical records whenever necessary without the need to carry physical records to the medical office for each session they have to attend. It makes the treatment process less cumbersome and energy-intensive for all the parties involved.
The use of electronic records can improve the manner through which medical practitioners gain, analyze and store medical information. This is because recording information electronically ensures that there will always be a digital copy of any physical data that is recorded onto a database, whether cloud-based or stored in a hard drive.
Better Data Collection and Analysis
The ease of access to secure medical information by authorized personnel may improve the tracking of patients' progress with a particular treatment, be it experimental or government approved. Conversely, the same recorded information may help medical researchers to analyze different diseases and their clinical treatments over a global pool of those infected and whose treatment has been stored within an EHR database. It has contributed significantly to clinical research and pioneering new medical treatments for previously incurable diseases.
Less Consumption of Resources
Using the software, you can minimize using valuable resources such as paper, manual, and skilled labor. Automated recording of outpatient proceedings and medical history helps medical offices reduce their reliance on clerks, secretaries, and physicians to log each patient's medical history, scheduled appointments, and treatment procedures. You can tailor them for each patient's needs without using extra labor, which usually comes at an added financial cost to the healthcare provider.
Start Using Ehr Software Today
Electronic health record-keeping is guaranteed to improve patient healthcare while reducing healthcare providers' energy consumption and labor costs. Over time, customer satisfaction with medical offices will improve as well. Medical practitioners worldwide can benefit from using software for their patients' medical progress. Get efficient today with EHR software.