Mobile Database Technology In Edge Computing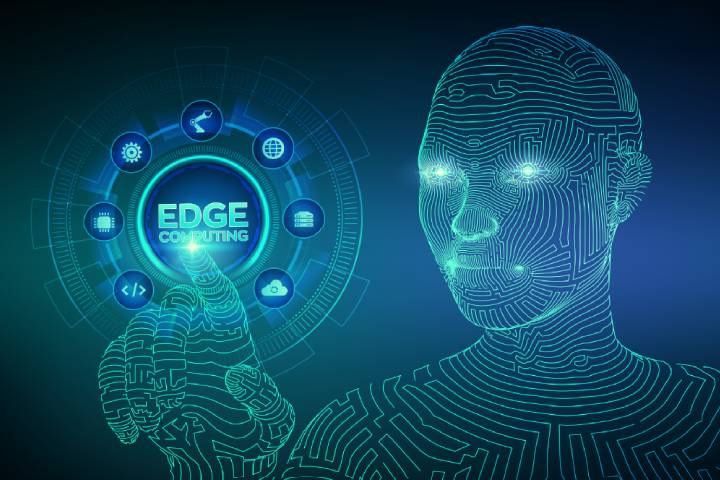 Edge computing has a straightforward goal. It's about bringing computing and storage capabilities to the network's edge, so you can be as close as possible to the devices, applications, and users that generate and consume data. The need for Edge Computing will continue to increase in the current era of hyperconnectivity that we are experiencing, in which the demand for low latency experiences continues to grow, driven by technologies such as the Internet of Things, Artificial Intelligence, Machine Learning, Reality Augmented, Virtual Reality or Mixed Reality. 
The need for Edge Computing will continue to increase in the current era of hyperconnectivity that we are experiencing. Instead of relying on distant cloud data centers, edge computing architecture optimizes bandwidth usage. It reduces round-trip latency costs by processing data at the network's edge, ensuring users end a positive experience with available applications that always work quickly.
Forecasts indicate that the global edge computing market will grow from $4 billion in 2020 to $18 billion in four years. Driven by digital transformation initiatives and the proliferation of IoT devices, Gartner forecasts that more than 15 billion IoT devices will be connected to enterprise infrastructure by 2029, where innovation at the edge will capture imaginations – and budgets. – of the companies.
Therefore, companies need to understand the current state of edge computing, where it is headed, and how to be prepared to improve applications. Harnessing the power of the edge to simplify the management of decentralized architectures. The earliest edge computing implementations were custom hybrid clouds with applications and databases running on local servers backed by a cloud backend. Typically, it was a rudimentary batch file transfer system that handled data transfer between the cloud and local servers.
In addition to the capital expense (CapEx), the operating expense (OpEx) of managing these distributed server installations in custom facilities can be daunting. With the batch file transfer system, apps and services on edge could be running on stale data. In addition, there are deployments where hosting a rack of on-prem servers is impractical (for example, space, power, or cooling limitations on offshore oil rigs or construction sites, and even on aircraft).
To mitigate OpEx and CapEx challenges, the next generation of edge computing usages should take advantage of managed infrastructures at the edge of cloud providers, such as AWS Outposts, AWS local Zones, Azure Private MEC, and Google Distributed Cloud, that can significantly reduce the operational overhead of managing distributed servers. These cloud-edge locations can host storage and compute on behalf of multiple on-prem locations, thereby reducing infrastructure costs while providing low-latency access to data. In addition, edge computing developments can take advantage of the high-bandwidth and ultra-low-latency capabilities of 5G access networks with managed private 5G networks, with proposals such as AWS Wavelength.
The future of edge strategies goes through databases that are prepared for it. In a distributed architecture, data storage and processing can occur at various levels: in central cloud data centers, at cloud-edge locations, and the client/device level – a mobile, a computer, or custom embedded hardware. Each class offers more excellent guarantees of service availability and response capacity concerning the previous story. The co-location of the database on the device ensures a higher level of availability and responsiveness without relying on network connectivity.
A key aspect of database organization is maintaining data consistency and synchronization across tiers, depending on network availability. Data synchronization is not about the bulk transfer or duplication of data across these distributed clouds. It's about the ability to transfer only the relevant subset of data at scale in a resilient way to network outages. For example, only store-specific data may need to be transferred to your facility in a retail store. Or, in healthcare, only aggregated (and anonymous) patient data may need to be sent from hospital data centers.
The challenges related to data control are exacerbated in a decentralized environment and must be one of the primary considerations to consider in an edge strategy. For example, the data platform must be able to streamline the enforcement of data retention policies down to the device level.
PepsiCo Leverage Edge Computing to Drive Innovation. For many companies, a decentralized database and data synchronization solution are critical to the success of edge computing. Take PepsiCo, a Fortune 50 conglomerate with employees worldwide, some of whom operate in environments where they don't always have an Internet connection. Their sales reps needed an offline solution to do their jobs properly and efficiently. To do this, the company leveraged an offline-ready database integrated into applications that its sales reps could use in the field, regardless of Internet connectivity. As long as the Internet connection is available,
Similarly, the medical company, which provides software solutions for mobile clinics in rural communities and isolated towns around the world, often operates in locations with little or no Internet access, which affects its ability to use traditional cloud-based services. 
The edge will drive the future of business innovation. In 2023, according to IDC, 50% of the new enterprise IT infrastructure deployed will be at the edge rather than in corporate data centers, and by 2024 it forecasts that the number of applications will increase by 800%. This suggests that as enterprises streamline their next-generation application workloads, it will be essential to consider edge computing to augment cloud computing strategies.