How Is IoT Redefining The Future Workplace?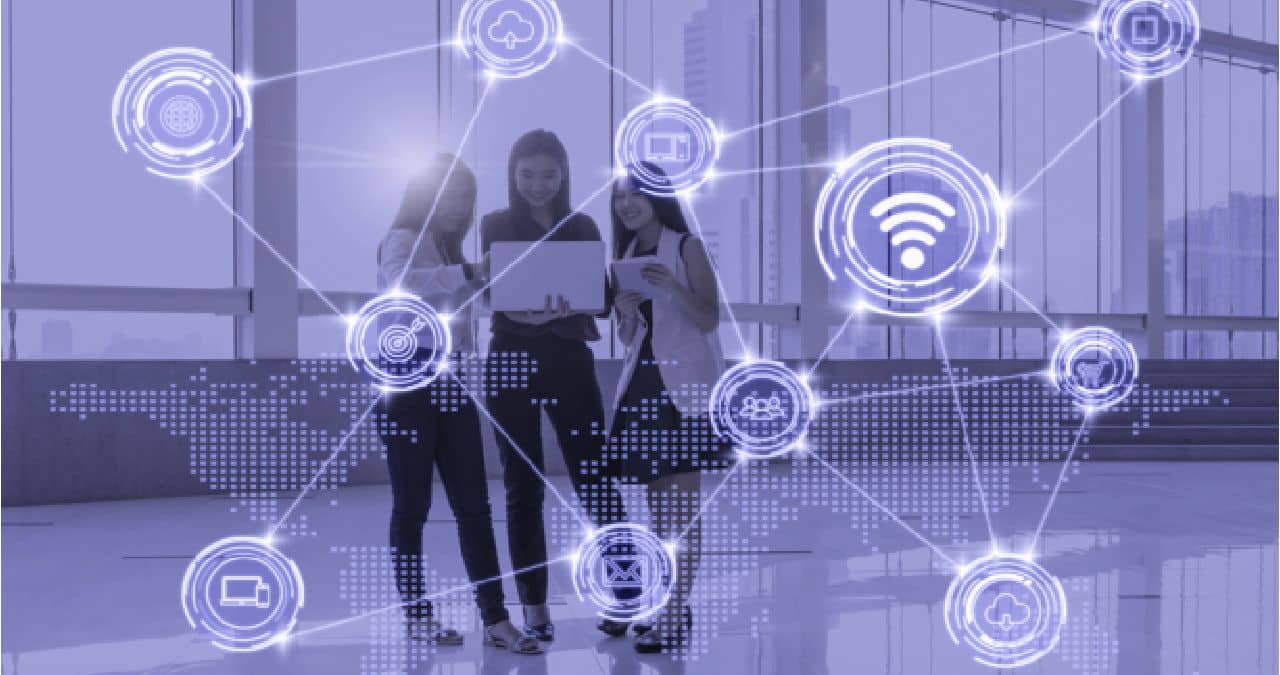 IoT, or the Internet of things has forayed into our lives a lot faster than we had assumed it would and it's not restricted to asking Alexa to spin your favourite number on spotify anymore. In fact, it has reached a pragmatic phase where businesses are probing into the plethora of endless possibilities and benefits IoT can churn out for their organization.
According to a research conducted by Gartner, a sudden surge in IoT systems is expected to reach 20.4 billion by 2020, a staggering 41% increase since 2017. It is also speculated that businesses will contribute to almost half of its outgoings on IoT technology alone in the forthcoming decade.
Let us delve into the multifarious benefits of integrating IoT into workplace:
A Dynamic And Engaged Workforce
Digital transformation has compelled employees to think – "Will I be replaced by robots in future?" As digitalization is slowly reducing human involvement in mundane and laborious tasks, it is also instilling a fear of being replaced by their automaton counterparts. IoT integrates seamlessly with resource management software and records skill sets that help allocate the right resource to the right task. The paradigm shift will create new jobs that demand a different set of skills. Though IoT may replace some jobs, it will also boost employee productivity by reducing manual labor, streamlining tasks and improving overall efficiency on the clock. Tailing off such repetitive tasks creates an engaging workforce who is willing to expand skill sets and explore new responsibilities. The real asset of any business is the workforce and retraining as well as utilizing them for more dynamic roles will increase retention and boost productivity.
Eliminates Digital Risks Of Telecommuting:
Telecommuting has expanded into the realms of businesses worldwide and the ongoing pandemic caused by COVID 19 lofted remote work as mandatory. Data security breach is significantly high when large volumes of data are exchanged between the network and multiple devices. Technology that allows only certain users on your private network while blocking the rest can keep security contravention at bay. IoT integrations will make a huge difference to a company's network security by building awareness about cybersecurity risks.
Reduce Employee Downtime
A workplace that is interrupted with a malfunctioning air conditioning system or water pump not only tends to be expensive, but also increases employee downtime. Sensors configured to an analytics platform can facilitate predictive maintenance and take corrective actions ahead of time. Another benefit of IoT is that it saves energy and utility bills by adjusting the settings according to the pre recorded preferences. It works to set optimal air conditioning temperature, reduce lighting during the day, or point handicapped people to access faster exit points. Sensors can detect signs of failure in advance and save you from losing valuable man hours.
Enhanced Access Controls
Biometrics have already replaced the typical locking control accesses and more recently, IoT apps have made workplace security much better than before. An effective IoT security strategy ensures visibility of every device on the network. Also, determining whether a device is connected remotely or not and if yes, exactly where it is connecting in the network can be tracked effortlessly. For remotely connected devices, access control technologies need to seamlessly integrate with security and network control to ensure smooth policy implementation across network distribution. IoT guarantees visibility, universal applications of access control, sharing device intelligence and removing rogue devices with negligible impact to salient business workflow and operations.
Future-ready Workforce
As businesses are undergoing a paradigm shift, constant demand to innovate pushes organizations to galvanize digital transformation. According to research conducted by KPMG 80% of revenue shall be generated by digital processes alone.IoT integrated digital strategy prepares your workforce to adapt and be agile by having the right skill set. While new digital technologies are disrupting the market, it is also creating new roles by augmenting the existing ones. Smarter enterprises have recognised new talent retention strategies and have relentlessly invested in training and upskilling their employees to be digitally savvy.
The Takeaway
The Internet of things is not a solution to future change as it has already permeated the market and is here to stay. In the coming years as IoT receives global acceptance, the workplace will subsequently mature bringing vast improvement in financial performance, employee experience and customer journey. Today, we are more connected with IoT than ever before with smartphones and tablets being a complete device in itself empowering us with mobility, portability, speed and power.
Also Read: Internet of Things(IoT): Revolution For The Future That Begins Today