How To Generate Leads Online?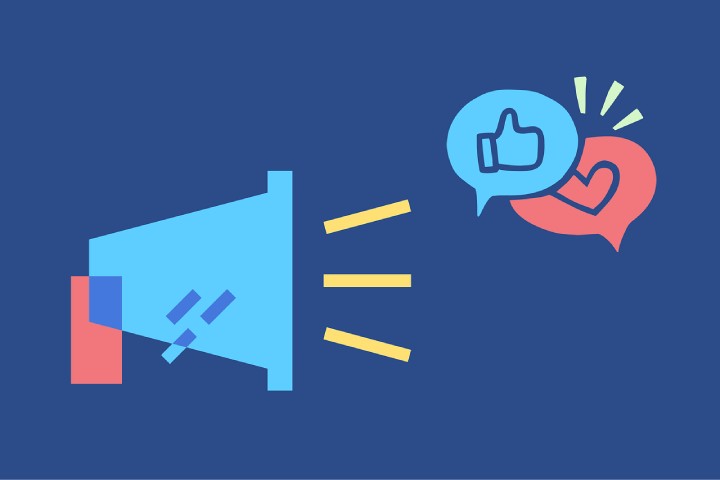 Telephone prospecting was well-known as the most popular for generating leads. But it is much less efficient than before because it is not very popular with customers and is certainly a little too aggressive to date. Today, your prospects want to keep their free will and contact you of their own free will. So, your best online business asset will be your website. It will allow you to attract more prospects and immerse them in your world. So how do you generate quality leads?
GENERATING LEADS, WHAT DOES IT MEAN?
WHAT IS LEAD GENERATION?
First, a lead refers to someone who has shown interest in your company or your offer. A person is considered a lead when they contact you or fill out an online contact form. 
Generating leads will allow you to increase your sales and gain notoriety. On average, 60% of businesses with qualified leads grow faster.  
Lead (or prospect) generation refers to all the marketing and technical strategies your company can implement to acquire qualified contacts to increase your sales. A company can generate leads through digital marketing, inbound marketing or prospecting strategies.
THE DIFFERENCE BETWEEN LEAD AND QUALIFIED LEAD
A lead is defined as qualified when it has characteristics that bring it closer to the ideal customer. Indeed, a prospect will express a strong interest in your product or service and is part of your target (or persona). A qualified lead is rarer, but you have the assurance of an easier conversion and, therefore, a higher ROI. This is why you need to focus on quality over quantity. The more your website is optimized according to the expectations of your target users via UX, the more qualified leads you will collect via this channel.
A simple lead is a prospect who is still undecided. They need to get all the information they want about your business, or they're just looking for information and need more time to be ready to convert. Although he is not the best customer for your business, the unqualified lead can allow you to highlight your website's flaws, particularly via the "conversion rate." If the lead leaves your interface in a matter of seconds or wanders through your web pages without finding what he is looking for, this requires areas for improvement on your part.
HOW TO QUALIFY FOR A LEAD?
DETERMINE LEAD QUALIFICATION STEPS
A good contact will become more or less mature through your website's conversion funnel. To better follow the evolution of each lead that can lead to a contract, you will have to follow the different stages of qualification of the said lead. 
SEGMENT LEADS
Given the many contacts you collected, you will need more than 100% personalized speech for each one to meet their needs. But you can at least categorize them.
You will therefore need to segment your customers according to their common characteristics. Once this action has been completed, you can send the same messages to a group of prospects and tune your speech to their expectations. 
And this segmentation can be based on different criteria depending on the activity of your company: 
Company size
Industry
Geographical location
The nature of their activity
CLASSIFY LEADS
You have now qualified and segmented your leads. To determine lead progress through the conversion funnel, you must create a scoring system.
The principle? You award points based on the action taken by the lead. For example, if your lead clicks on the link in your welcome email, it may be worth 10 points. These scores then act as milestones to track progress.
ANALYZE QUALIFICATION DATA IN AN IMPROVEMENT PROCESS
Your leads, interactions with them, or the information you collect are not fixed and can change over time. Your qualification actions must then be constantly adjusted to identify, for example, the appearance of new needs and major changes. 
Therefore, monitoring the data of your CRM, Customer Relationship Management, is essential to be aware of the need to adapt your segmentation or the scoring scale. Indeed, managing your customer relationship via a CRM is essential to optimize your experience.
HOW TO GENERATE QUALIFIED LEADS?
You now know how to qualify your customers, but how do you generate qualified leads? Here are our methods and tips to apply.
KNOW YOUR PERSONA
A persona is a typical customer, stereotyped, representing your ideal target and for which you adapt your marketing actions. To work on your persona, you need to identify the characteristics of the perfect customer. 
This persona is built from behavioral, socio-demographic and psychographic data from market studies that you will have carried out beforehand. 
Among these data, you will have to identify, among others: 
The motivations and barriers to action.
The persona is also widely used in UX Design to determine clear expectations and the UX workflow adapted to your users. It is then called persona UX.
DESIGN YOUR BUYING JOURNEY
To generate qualified leads, you must design your path to purchase adapted to your target. The goal? Attract their attention by offering coherent and adapted content on each site page, thus bringing added value. 
This content should address the issues your personas encounter and answer the questions they will have along this buying journey. 
This consists of three phases: 
Awareness: the prospect becomes aware of his problem 

Consideration: he becomes aware of the solutions available to him and compares them

Decision: the prospect chooses the solution that suits him best and seeks to validate that he is making the right choice.
During his buying journey, the prospect will ask himself questions between each phase. To generate qualified leads, you must determine the expectations, needs and questions that your prospects will have during each stage and how to provide the right solutions. 
This is why understanding the path to purchase is the key to successful lead generation. You can also collect the most asked questions in your industry to include and answer them in your website content. 
OPTIMIZE THE CONVERSION FUNNEL
Your website should be the centerpiece of your lead generation strategy. It should be built like a funnel. This is why this process is called a funnel or conversion funnel. You attract your visitors and then encourage them to click on a call-to-action button which directs them to a Landing Page on which they can fill out a form. Your visitor has then become a leader since he has performed the action you expected of him.
To transform this lead into a qualified one, you must optimize this conversion tunnel by giving importance to the design of your site by placing the appropriate Calls-to-Action in the right place. 
They can, depending on the context:
"Tell us about your project."
It is imperative to create the right content according to the stage of the buyer's journey that your prospect is in. You must ask for more information in the 1st phase than in the 3rd, in which your lead will be more engaged. When we talk about lead, we can also talk about cold/hot. A lead that matures is, therefore, a lead that gets hot. Therefore, everything is a question of dosage and "lead maturity."
OPERATE ALL THE LEVERS AT YOUR DISPOSAL
To make your site a real lead machine, activate all the levers at your disposal. Your visitors should be able to contact you from any page on your site. 
For this, you have different Call-to-Action choices available to you: 
Propose a telephone meeting with one of your experts.
Give the possibility of dialogue via chat. 
ESTABLISH AN INBOUND MARKETING STRATEGY
Lead generation will only happen with visitors to your website. But you have to bring them to your website. Thanks to a content marketing strategy, you can bring your prospects to your website. This strategy is also called the inbound marketing strategy. 
When a prospect conducts research on the Internet, he will find information on products or services similar to yours. He can find what he wants on social media profiles, blog posts, web pages or other content that will answer his quest. A content or inbound marketing strategy will allow you to direct your prospects to your website. 
Depending on your prospects' needs and your target's preferences, you can offer blog articles, guides, white papers or even videos. This quality and relevant content aim to generate website traffic, serve your marketing and prospecting strategy, and position you as an expert. Having expert content on your site adds value to your brand, both in terms of brand awareness and claiming your expertise.
PUBLISH CONTENT WITH HIGH-ADDED VALUE
To convert your leads into customers, you must meet their expectations and, above all, inspire them with confidence. Each page of your site must have content with high-added value to convert. 
Your visitors will not expect your company to sell them its offer, but rather that you guide them in their thinking by showing them that you are the company they need. Your target must therefore recognize themselves through the different issues and content on your website.
STRENGTHEN YOUR SOCIAL NETWORKS
To stand out on your social networks, it is important to know your target and your competitors to offer differentiating content. 
You must define the social networks you want to develop: Facebook to create a community? Instagram to support your identity? Or LinkedIn to position you as an expert in your sector of activity? 
In your lead generation process, the use of social networks will allow you to gain the following: 
visibility, thanks to frequent publications
authenticity, based on the opinions and testimonials of your customers
Notoriety, thanks to the expertise that you will offer to your readers 
promotion, highlighting your services or products
CREATE A CONVERSION-OPTIMIZED LANDING PAGE
Called a destination page in French, a landing page is an independent web page created solely to convert and serve the needs of a marketing campaign. 
His goal? Encourage the visitor to take a specific action from your content, most often by clicking on a Call-to-Action or an advertisement as a sponsored link. 
Usually used to launch a product or service, you can also use it to: 
Collect information, opinions, contact details… 
Encourage your customers to take action: subscribe to your newsletter, download your application… 
Submit content such as a white paper or guide for download.
Offer to make an appointment with someone from your company.
A landing page will help you quickly test whether your target is interested in the content offered.
SET UP MARKETING AUTOMATION
Marketing automation concerns automated marketing campaigns triggered when visitors act on your website. It can be in several forms, such as a follow-up email a few hours after abandoning a basket of items on an e-commerce site.
INCREASE YOUR VISIBILITY WITH PAID ADVERTISING
The Internet offers advertising formats adapted to all business needs. Well-honed, your paid acquisition strategy is a very good way to generate quality leads. 
Different formats are available to you: 
paid referencing (SEA) with sponsored links in the first results of search engines
Display advertisements in the form of inserts, banners or videos on websites with a large audience
acquisition campaigns on Google at cost per click 
socials Ads as an advertising solution based on the power of the algorithm 
affiliation by creating strategic partnerships 
Be careful; advertising is one of many keys to attracting your prospects. You must guarantee that your product or service aligns with your market and target.
WORK ON YOUR NATURAL REFERENCING
SEO ( Search Engine Optimization ), or natural referencing in French, must be part of your visibility and marketing strategy. The results are only sometimes visible overnight; it is a work of endurance. 
By working correctly on your SEO, you can invest less money in your SEA strategy. SEO consists of working on keywords and inserting them into your content pages to appear on the first pages of search engines like Google. 
For quality SEO, the key is to identify the right keywords and place them in the right places on your content pages. These keywords can be inserted into the structure of your website (your titles, subtitles or menus) and the formatting (your visuals, internal links, Call-to-Action ). Traffic growth is based on using the right keywords that improve SEO, as well as the work done on your website's user experience (behavioral design).
ANALYZE ALL YOUR ACTIONS
To generate qualified leads, you absolutely must analyze your actions. 
This step needs to be more frequently addressed by companies. However, analyzing your actions allows you to identify which ones are performing and which are not. This is to adapt and readjust your marketing strategy at each stage. 
Unlike a traditional marketing strategy, generating leads online allows you to monitor your performance in real-time, thanks to marketing automation or analysis tools such as Google Analytics. 
By defining your marketing and sales objectives, you can come up with key performance indicators (KPIs) to monitor to verify that your strategy is working. 
The only way to generate qualified leads online is to test, fail, refine, and repeat until you find the strategy that works for your business. And because a strategy is never fixed, yours will also need readjusting as your business evolves.
In the long term, you will need analysis to generate ROI, even if you can generate some of them over time without knowing how they arrived.
Also Read: Tips For Creating Advertisement Videos