Why Blogs Are Important In An Inbound Marketing Strategy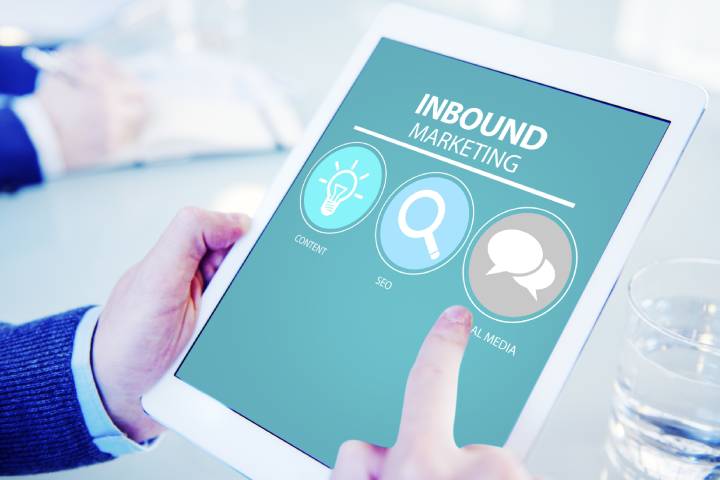 Blogs are a fundamental piece of most inbound marketing strategies. But for a blog to have good results, we have to understand its role in inbound marketing and know the best practices to make it work.
How To Use A Blog In Inbound Marketing
Inbound marketing is a methodology based on organically attracting potential customers by offering them something of value. The blog can serve as a platform to generate a continuous flow of valuable content around the brand to attract those customers. We can also use it as a platform for targeted posts to users further down the conversion funnel.
More specifically, a blog can help us achieve different goals of an inbound strategy:
Lead generation. The blog is an ideal place to capture users' contact information, for example, through a lead magnet related to the main topic of an article or inviting them to subscribe to our newsletter to keep up to date with new content.

SEO positioning. Publishing a blog on our website and updating it regularly with quality content is a very effective formula for climbing positions in search engines.

Community. Blogs are a super helpful tool to create, nurture and strengthen a community of users interested in our brand. The blog contents serve us to provide relevant content to this community, both on the blog itself and through email marketing, social networks, and other channels.

Brand image. The blog helps us to transmit our tone, values ​​, and way of being, as well as to demonstrate that we are experts in a particular subject and gain the trust of our audience.

Knowledge of our products. Finally, the blog can also serve to educate our customers and reduce support requests, including answers to frequently asked questions from users, how-to guides, and other resources.
Benefits Of Blogs In An Inbound Strategy
Generate quality traffic. Attracting visitors to your channels is the essential first step of any inbound strategy. With a properly optimized blog, you will be able to attract users who fit your ideal customer profile and have a good chance of converting.

Boost SEO positioning. As we discussed in the previous section, blogs are a very effective technique to improve the positioning of a website in search engines. This allows us to gain visibility among users potentially interested in our brand.

Help get qualified leads. By attracting quality traffic and guiding it with content relevant to its needs, we can generate many leads that match our ideal customer profile.

Centralizes the contents of the brand. A blog is a key part of the company's content marketing plan. We can use it to publish content in all formats: text articles, infographics, image galleries, insert videos from our YouTube channel, or even comment on the latest episode of our podcast and add a transcript.

It is a long-term asset. A blog develops over the years and improves its positioning. The more articles we publish, the more visits we will be able to attract and convert into leads. To further enhance this benefit, it is advisable to include a good number of articles with "evergreen" content (which remains relevant over time) and regularly update our critical posts with the latest news.
Five Tips For Creating An Influential Inbound Marketing Blog
Start with the buyer persona. One of the keys to any marketing strategy is knowing who we target and acting accordingly. Therefore, the time has come to create, complete, or update your buyer persona for inbound marketing. It is a semi-fictitious profile of a client of the brand, as a "robot portrait," which helps us better understand their needs and how we can add value to them.
Determine your goals. What do you want to achieve with your blog, and how will you achieve it? Sometimes brands make the mistake of "publishing for publishing's sake," but to take advantage of a blog in your inbound strategy, you have to be strategic. Think about what your blog can bring to the buyer persona at different points in the customer journey and how you will achieve it.
Research the most relevant keywords in your sector. One of the most important benefits of a blog is to support your  SEO strategy and contribute to the positioning of your website. Therefore, before starting to plan your content, conduct a thorough investigation of the keywords you are interested in positioning, both general and "long tail." Once you have a list, search for the most important ones on Google and analyze the results of the competition that appears. How do you think you can offer something better or different to them?
Plan your content. Before writing, prepare an editorial calendar 1-3 months ahead that includes the publication dates of the content and its most relevant details: theme, length, keywords to include, most important points, and people in charge of crafting and publishing. It's also a good idea to create a repository of longer-term content ideas that you can go to for inspiration whenever you plan.
Focus on quality. Blogs are a fantastic resource for fueling an inbound strategy, but they also have a downside: competition. The online world is full of blogs on various topics, so it is necessary to offer something unique. Rather than obsessing about publishing X posts weekly, focus on creating in-depth, valuable content for your target audience with an attractive design optimized for search engines.