Tips For Creating Advertisement Videos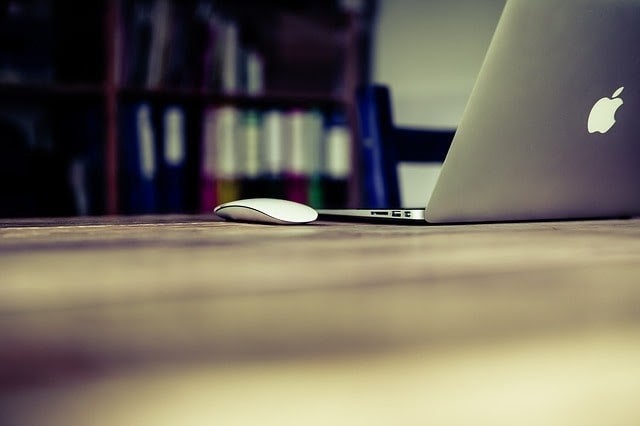 In the wake of the increasing significance of brand awareness, a compelling video ad has become an essential aspect of the marketing-mix strategy. Not every brand can afford to opt for a TV commercial. It is no wonder that off lately, YouTube personal ads are proving to be a terrific platform to capture the attention of sprinted online audiences. An outstanding YouTube video editor and ad maker, InVideo offers everything that one requires to make professional video ads. Being a leading online personal ad maker, InVideo can be tailored when it comes to curbing cost simultaneously by enabling one to precisely target the ideal target audiences. Amidst the entire storyboarding, concept creation, content creation, the below-mentioned comprehensive beginner's guide to making video ads will excellently educate you:-
Identify Apt Target Audience
Ad making is certainly no rocket science. It is an organic process comprising myriad steps that begin with gaining inkling about the apt target audiences. Conducting meticulous research is a foremost prerequisite to optimizing the ROI of personal ads. Elements encompassing habits related to the content consumption, buying patterns, general interests of the target audiences must be analyzed carefully.
Name Ad Campaign
To derive the maximum value out of the ad campaign, it is crucial to impart it some identity either in the form of a name, logo, or punch line. It also enables one to identify the goal that aims to work best for the ad campaign.
Establish Budget
Deciding about the budget is of paramount importance due to varied reasons. Once the advertisement goes viral, it is a budget that assumes the lead, while Google is promoting the ad.
Consider metrics
One needs to keep a tab on diversified kinds of metrics including Website traffic, Watch-time, earned views, view-through rates, sign-ups, and many more to figure out whether the ad is serving its purpose or not.
Conversion
If you fail to keep a tab on the metrics related to the conversion, the entire efforts right from ad making to ad publishing are bound to prove to be futile. Especially if you cater to the product or services and the advertisement is not turning effective enough to compel buyers or service users, it is time to revise the strategy. Select location, language, and time frame to enhance the conversion rates.
Mobile-friendly Optimized Ads
It is needless to mention that in today's era, mobile-friendliness has to be of utmost significance. More than half of the audiences browse through YouTube videos via mobile. A video ad imparts an opportunity to the ad creator to interact with the target audiences seamlessly through provided optimization related to mobile-friendliness is being taken care of.
Viewer Intention Component
With the help of a smart online Youtube video creator like InVideo, it becomes possible for one to gain in-depth inkling about the entire viewer intention component. This further enables personal ads to garner enhanced views and clicks by making the ads more relatable to the interests of the audiences.
Stream Ad features
It is extremely crucial to know the alternatives when it comes to grasping the Stream ad features. Whether skippable or non-skippable ads, with the help of the customized options related to the Stream Ad features of a terrific ad maker like InVideo, it is now possible to enhance the effectiveness of the ad campaign. Customization alternatives include channel engagement panel, companion banner, CTA (Call-to-action) overlay, and many more.
Monitor Campaign
Post the ad goes viral, the monitoring ad campaign is essential not merely to gauge the effectiveness but to also plan future campaigns in a better manner. With the help of Google Ads tools, it is now possible to do the needful.
Integrate Great Intros And Outros
Many elements differentiate between personal ads created by professionals and amateurs. Integrating great Intros and Outros certainly prevail among these elements. A great Intro is no less than a spectacular curtain-raiser that sets the tone of the upcoming content by evoking curiosity quotient to a great extent. Also, various studies have confirmed that when it comes to ad making, integrating Intros and Outros, have become imperative for personal branding
Customized Thumbnail Image
This element can prove to be the ultimate game-changer. By presenting a superior quality standstill image, audiences may be enticed to a great extent. If an image is product-based, the background should be devoid of distraction. You neither require a hefty budget nor you need an expert level editing skills, simply learn to add a few effects including custom thumbnail image by availing the online YouTube video editor expert's resources offered by InVideo besides availing customized personal ad-making solution.
Select Keywords wisely
In turning entrepreneurial dreams to reality, keywords play the most significant role. It is nothing but the keywords that strike the emotional appeal and compel target audiences to take action. Every single keyword has to be thoughtful and in-sync with the personality of the brand. In simple words, the broader the keywords, the more significant audiences, and the more specific the keyword, the more defined will be the target audiences.
Advanced Targeting
Under the option of advanced targeting, Websites, topics, and keywords can be shortlisted where the ad would be displayed. However, for this, one needs to rely on the power of trial and error by experimenting with the different sets of keywords. This will further reveal the specific keywords that lead to more clicks, conversions, and views.
Bonus Tip – Track Performance
Once you've created your ads and set them out into the digital world, you need to track their performance and make sure you are making the best use of your resources. You can easily use tools like Wordstream's Google Ads Performance Grader. It helps you track your Google Ads performance and optimise them so that you can make the most of your ads by spending the least amount of money on them. You will just need to connect your Google Ads account and the tool will provide you with valuable information regarding how your ads are performing and where you can improve your ads. You can easily save money by removing irrelevant keywords, optimising long-tail keywords, optimising your impression share. The best part is – it's absolutely free.
Conclusion
Video Content is currently the most dynamic aspect of the content strategy. A remarkable ad maker and YouTube video editor, InVideo delivers a simplistic solution for making video ads by recording and creating professional-looking video ads. Empowered with the flawless audio clip editing options, attention-grabbing titles, annotations, animated features, import PPTs, the versatility of this finest all-in-one YouTube video editor and video creator is beyond words. Moreover, productive blog posts, a multitude of features like transition effects, drag and drop functionality to add a personal touch to the video ads, it comes across as one-stop solutions to make, edit and publish video ads.