Professions For Future With More Job Opportunities [2020-30]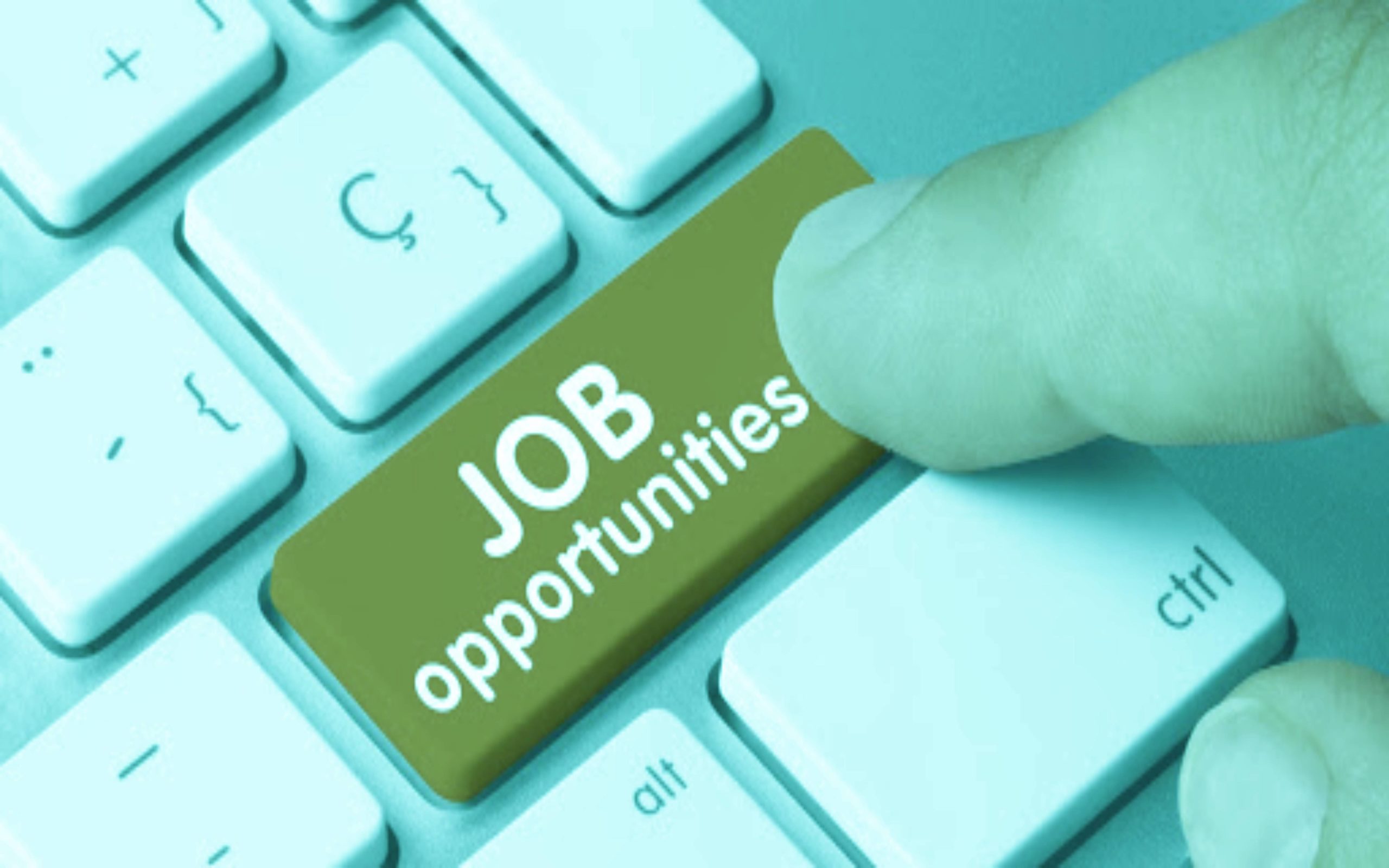 The world of work is changing rapidly, new technologies are causing the automation of many jobs and making workers more efficient. It is difficult to predict what are the professions of the future, there are new technological advances every day, we do not know how far they can go and how quickly they will arrive.
These changes have created new jobs and job professions, in other cases they have transformed old trades, forcing the updating of professionals. Either because you are a student and you want to choose one of the careers of the future, or because your profession is less and less in demand and you want to adapt to the working world of the future.
Here you have a selection of professions that are increasingly in demand and others that although they are changing, they will always be necessary. 
What Are The Professions of The Future With More Labor Demand?
When choosing what we train in, many times we do it depending on the work output that we will be able to achieve. That is why it is so important to know which are the professions of the future with more output in the labor market.
Digital marketing professional
Online platforms and digital media gain market shares every day to traditional media.
This digital transformation causes digital marketing specialists to be increasingly in demand in all sectors. Something obvious, because any company that wants to have a digital presence, needs a marketing professional.
Some of the professions with more future are:
Digital Marketing Consultant
Copywriter
Digital Trafficker
Specialist in sales funnels.
The labor market evolves and you have to keep up to date with all the changes.
Ecommerce specialist
The Internet has also changed the way of buying, especially in the new generations.
Ecommerce is the future of commerce, and due to its complexity and competence, every day they need more specialized professionals in this field. It is no accident that logistics companies have more and more work, more and more people are making purchases online.
Influence
The rise of social networks and communication channels has given rise to a new profession, that of influencers.
People who are able to influence the decision making of other people by the authority and relevance they have in relation to certain issues.
Many of the purchases we make are made by recommendations from friends, family or acquaintances. This is where this professional comes into play.
Customer / Customer Service Specialists
In online purchases, sales and after-sales processes are automated, however, some sectors require direct communication with customers.
Whether in person, by phone or by mail, personal and direct contact makes a difference in the sale and management of incidents in many cases.
Virtual Assistant
With the rise of digital business, the traditional secretary job has given rise to virtual assistants.
They are responsible for performing the tasks of accounting, email management, agenda management, and in some cases, also responding on social networks.
That is to say, it is a really versatile profile and that has to dominate the main areas of a business at the organizational level.
Information Security
Today the information of the most important companies is in the cloud and in the future, all the information will be online.
Professionals specialized in online security systems will be essential in this digital transformation.
UI / UX Designer
Occupation of the future and the present, because all web pages and applications have an interface with which users interact.
The user experience when using an App or browsing a website is a very important factor in the results of these projects.
Artificial Intelligence Programmers
Technology is revolutionizing all sectors, artificial intelligence is increasingly responsible for more processes.
Of all the professions of the future, this is one of the most promising, because these bots will take over many functions, but there will always be a human to program them.
Robot Operator
Robots not only have to be programmed, but they must also be monitored, maintained and repaired.
Although robots are capable of making decisions, in most cases variables will occur that will make the supervision of a person essential.
Software Developers & Mobile Applications
The programming of Applications, computer programs, and dynamic and interactive web, is one of the new professions of the future that every day has more demand.
Computers and smartphones are essential tools in our lives, every day we use them more and for more, at home and at work.
Creators
Content creation is a lake that artificial intelligence cannot yet do and it is not foreseeable that they can do so in the coming years.
Music, videos, movies, books, all entertainment, and educational content will always be demanded.
Creator advisor : Trends have always been and will be those that mark the success of any creator, because no matter how good content is if people do not want it, they will not consume it.
Today the analysis of trends is not only possible, but it is also essential.
Big Data Analyst
Never in history have so many data about human behavior been collected, this is a huge opportunity for companies.
This work(BigData) stands out among the professions with a future, companies will need to make analyzes that are useful among so many data to improve their processes, products, and services.
Online teacher
The technological transformation constantly introduces changes in the world of work, this forces professionals to stay updated and in continuous training.
E-learning and online academies are the best solutions, in them, we can do from a one-week course to an entire career from home. No matter what the sector will be, teachers are looking for both languages, cooking, music, etc.
The good thing about this is that it is a really scalable business because you don't need to give the training in person. You can give it online, with live classes, and even create info products and sell them completely automatically.
Video Game Designer
The videogames sector is one of the sectors with the highest turnover in the world, and it does not stop growing.
This type of entertainment is no longer just for young people or geeks, everyone likes to play and games are already made for everyone.
Professional coach : The world of work has become very complex, knowing everything is impossible and specialization is essential in the trades of the future.
Having a mentor or coach who knows the sector you want to dedicate yourself to, that guides you to make the best decisions, is a service that is increasingly demanded every day.
Hospital Engineer
Medicine will always be necessary, and although automatic diagnostic processes and robots increasingly do more, they will always need supervision.
The functions of the toilets will change with the new technological advances, new specializations will appear as the nanomedical or the designer of artificial organs.
Geneticist
Within medicine, genetics is one of the most developed specializations in recent years.
And it is that the possibilities of this science, in the diagnosis, prevention and treatment of diseases are enormous.
Mental health professionals
Mental health is an important issue and technological advances are not going to solve these problems, moreover, they may increase.
Psychologists and psychiatrists will continue to be necessary. In addition, there are more and more psychologists specialized in motivation and productivity in company templates.
The Developer Of Wearable Devices
A sector still in development, that's why there isn't a word in, it's the technological devices to wear.
Devices such as glasses with augmented reality, garments to charge the phone with movement or regulate body temperature, etc.
3D printing technician
Thanks to this technology, companies save a lot of money and time in the development of prototypes, having these professionals in the research and development teams.
In addition, there are sectors that already introduce this technology in manufacturing processes and as this technology advances, more materials handle and more possibilities appear.
3D Architect and Engineer
The 3D design is a reality in many sectors such as graphic design and cinema, but this does not end here. It has long been used by engineers and architects.
3D designs allow engineers and architects to preview a piece or structure, submit it to simulations and discover faults and improvements before building them.
Internal sales representative
Today we receive so many advertising stimuli that we are not interested that cold sale advertising works less and less.
This makes companies look for professionals specialized in loyalty to their customers and get who bought it again to buy them.
Financial manager
The management of finances is a career of the future and the present, professionals will always be needed who know how to invest the benefits of a company.
The economy is globalized, all financial markets are connected, and this greatly complicates the management of finances