Keys To Attracting And Retaining Talent In Your Company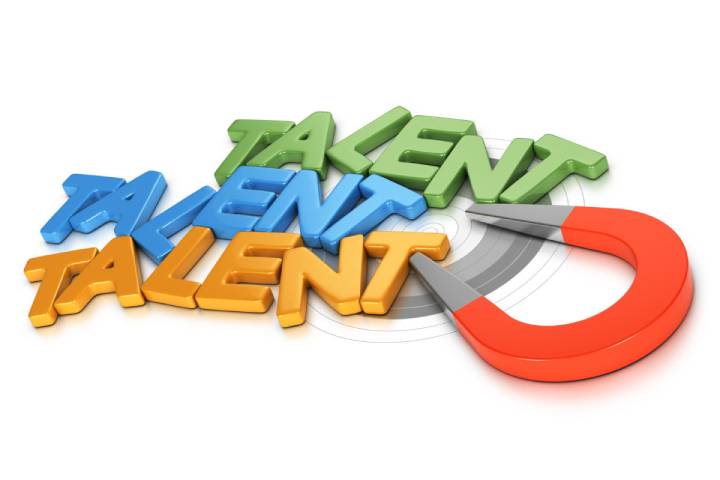 One of the keys to continuing advancing and evolving in your projects and maintaining your company's growth is to be able to attract talent (also known as employer branding ) and, once captured, know how to retain it. Do you bet on it in your company? If not, this article will likely change your mind and start allocating resources to attract talent. It is essential to start from the basis that workers need from companies what they need from them and, currently, one of the constant struggles of companies in an increasingly changing, dynamic, and transformative labor market is to offer their teams a balanced work environment, based on trust and mutual recognition.
Attracting talent, and above all, attracting digital talent will help consolidate your company. And it is that an employee with talent and willingness to develop his professional career in your company will be one of the gears of its success. We must emphasize the importance of building an internal culture in companies that are directly committed to the well-being of workers, and thus ensure that they feel part of the company, that they become ambassadors of the same, that they see loyalty and commitment as the foundation of their professional bond and take pride in belonging even in times of crisis (and pandemics). All of this will be key to maintaining competitiveness.
Ways To Attract Talent
Here are some ways to attract and retain talent within your company. Look at them!
1. Offer Flexibility
With the situation that we are experiencing caused by the COVID-19 pandemic, employees are beginning to give greater importance to the flexibility of their jobs, not only in schedules but rather in being able to combine teleworking with face-to-face work (known such as the hybrid work model) to be able to reconcile professional and personal life.
2. Competitive Salary
Salary is one of the most significant aspects for employees to be attracted to one company or another. Workers seek a salary that meets their job demands and aspirations. Likewise, the company can attract more talent if it can offer other social benefits, such as health insurance coverage, the inclusion of allowances, and transportation costs, among others.
3. Possibility Of Promotion
One of the aspects of attracting and retaining talent in your company is offering future workers a professional career to promote and advance. For this, it is necessary to have training programs so that they can grow constantly and thus feel continuously motivated and more qualified, which at the same time benefits the company.
4. An Optimal Work Environment
An optimal work environment means greater productivity and concentration of workers. Having a motivated and happy team eager to contribute and advance is essential to attract future candidates and retain the talent that the company already has.
Everything You Need Is Available In Our Flexible Offices
The dream of any employee is to work in an office with modern facilities, with the best technology, and with social areas and offices with original formats where they can work, hold meetings, workshops, or relax and disconnect after a long day. Thus, keeping teams motivated and satisfied is one of the priorities that all companies must have to attract talent. 
Also Read: Social Marketing Automation Strategies That Convert The Most