There Differences Between An ERP Cloud And An ERP SAAS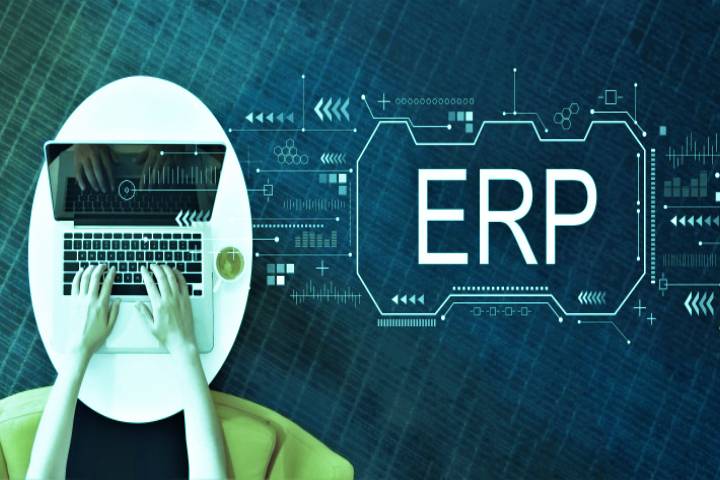 One of the IT solutions that have served the most as a lifesaver in recent months associated with Covid has been ERPs. Those deployed in the cloud have facilitated the harsh working conditions experienced, thanks to their ease of access. This is why many companies look to the cloud when updating their applications. How to do it? Are there differences between an ERP Cloud and an ERP SaaS?
Interruptions in processes, continuous readjustments with the supply chain, changes in business models, etc., have been solved many times thanks to having this business management solution well-oiled. The success, in most cases, has been because the ERP was easily accessible via the Internet and teleworking employees have been able to use it from any computer or mobile device.
In the previous post, we saw the requirements that a business management software consumed in the cloud must meet to ensure its performance, efficiency and profitability. On this occasion, we take a step further and see different ways of using this ERP, differentiating between ERP Cloud and its ERP SaaS version.
The Evolution Of ERP
Cloud computing allows a much-needed tool in companies such as ERP to overcome some of their initial weights. Before the explosion of cloud IT, this business application was consuming much of the budgets and resources of the IT department. Its deployment at the customer's facilities and using its data centre's storage and network resources was very complex and lengthy, and any modification involved a considerable investment of time. In addition, its use used to be limited to managerial cadres.
Over time, ERP solutions became more flexible. While expanding their functionalities beyond traditional financial and administrative processes, they offered different modules for companies to incorporate them according to their needs. Thus, they became systems for the integral management of the company from which to manage production, distribution, warehouse, purchases, etc. All of this by centralizing and unifying the data so that it could flow through all the departments.
But most ERPs failed in a critical area today: connectivity. They were too rigid and did not allow dialogue with other systems, and their use was restricted to company facilities or complicated VPN deployments. The cloud has democratized ERP use throughout the company without time or location limits, simply by accessing the Internet.
Types Of Cloud ERP
Being a cloud ERP is a critical premise to be competitive in the sector. ERP manufacturers have recognized these cloud advantages by taking their products to the cloud. Now, their way of consumption by organizations differs. When talking about an ERP program in the cloud, we are talking about a business solution accessed through the Internet with its servers in a data center external to the company. In this modality, the company can be responsible for maintaining the software and its updates, as is done in the local ERP model. Now, if that ERP cloud is served as a service from a provider responsible for the maintenance and updating of both hardware and software resources and is governed by a pay per use, that would be a SaaS ERP.
Benefits Of Migrating ERP To The Cloud, Whether Or Not It Is SAAS
The benefits of both modalities compared to an on-premises ERP locale are quite a few. On the one hand, not purchasing hardware greatly reduces deployment and maintenance costs and streamlines both operations. Also, the mobility strategy is promoted because its access via the Internet makes it universal. That means always having that data at hand that can be decisive to close a business opportunity, build customer loyalty or make operations profitable. Additionally, the usage-based subscription model also allows you to know costs in advance and easily scale consciously when you need to add new users.
Keys To Working With An Effective ERP Cloud Or ERP SAAS
The advantages are very attractive for companies, but some things do not change, although cloud and SaaS solutions. In other words, migrating from an on-premises environment to one in the cloud is a complicated process because ERP software is the heart of business management and contains a lot of data whose integrity and security must be guaranteed. Another aspect to consider is the integration of ERP with corporate programs such as CRM, eCommerce solutions, etc. The exchange of data between them must be agile and fast, without bottlenecks. And all this in a high-security environment.
Let us remember that even though the hardware providers apply security measures, most of the time more advanced than those of traditional data centers in the clients, the security of the connection to the infrastructure and local devices, as well as the corporate data dumped in cloud resources are the responsibility of the company. No one can forget about customization. Fortunately, most ERP providers have advanced a lot in flexibility. Still, the success of a solution for the company's management is that it adapts 100% to your needs beyond the standard functionalities that each program brings. In this way, extra costs will be avoided in its consumption.
How To Ensure The Best ERP Deployment In The Cloud
These four aspects, the migration, integration, security and customization of ERP Cloud and SaaS, demand knowledge and experience in this type of software and in the field of the cloud that not all companies have. To cover all your company's needs, whatever the sector, we propose the ERP Cloud SaaS Sage 200 Advanced Edition, a service that brings together the best of both options.
Also Read: Why Is It Key To Integrate E-commerce And ERP In SMEs