LEAD NURTURING: 6 TIPS FOR SETTING UP YOUR STRATEGY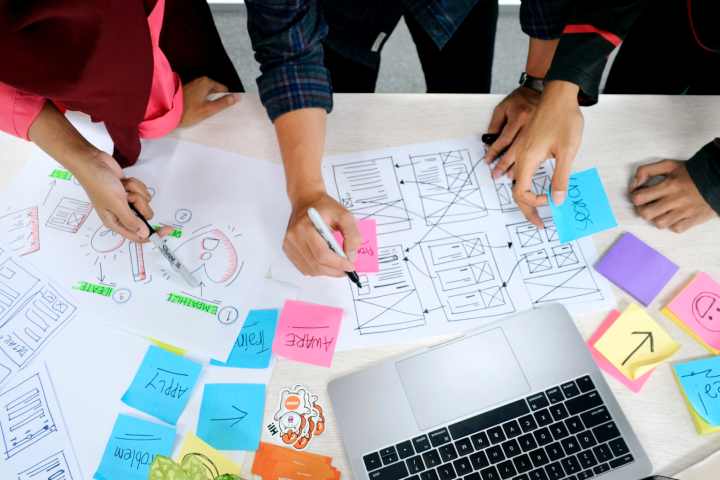 You've certainly done a great job attracting your target customers through inbound or content marketing. However, it is necessary to deepen your strategy to convert your site and visitors.
Indeed, if you are like most companies, you are always looking for ways to generate as many leads as possible. After all, the more leads you generate, the more sales you make.
And one of the best ways to generate more leads is through lead nurturing. But what is meant by lead nurturing, and how to implement an effective strategy? Or how to improve the strategy already in place?
This blog article offers six tips to guide you through the following process.
What Is Lead Nurturing?
Lead nurturing is when potential customers are engaged and nurtured with targeted content to build relationships with leads. It is usually done through targeted content and communications. The goal is to gain the trust and credibility of potential buyers. 
Lead nurturing can take many forms, but it will usually involve a combination of email marketing, content marketing, and social media outreach.  
For example, you can send educational emails to potential customers shortly after they visit your website. Or, you can share helpful blog posts or infographics on social media to generate leads.  
This method takes time and effort, but it's worth the effort. Building a relationship with potential customers long before they're ready to buy increases the likelihood that they'll choose you when they're finally ready. 
Here are six tips for implementing an effective lead-nurturing strategy
Define your target audience
Before creating targeted content, you must identify who you want to reach.  
Lead nurturing requires a deep understanding of your target audience. The idea is to give each of your leads the right content at the right time to move them through the funnel.  
Only by truly understanding your target audience can you create content that will resonate with them and inspire them to take action.  
To get started, try creating a persona for your target audience. Please give him a name, age, profession and family situation. Next, think about his needs and interests. What motivates him? What are the challenges it faces? What information does he need to make a purchase?
Identify the critical stages of the buyer's journey
.
Lead nurturing must consider the different stages of the buyer's journey. Because to be relevant, the content proposal must be adapted to each stage of the journey in which the prospect finds himself. This will bring potential customers closer to a purchasing decision.  
For example, someone in the research stage may need educational content that helps them understand their problem, while someone in the decision stage may be ready to compare products and price options. 
Create varied content to optimize lead nurturing
.
Not all lead nurturing content has to be sales-oriented. Content that needs to be more sales-oriented can turn off potential customers. 
Develop lead magnets. A lead magnet is an incentive you offer potential customers in exchange for their contact information.  
It should be something that your target audience finds valuable and meets their needs. For example, if you sell software, you can offer a free trial or demo in exchange for their contact information. 
A mix of educational articles, blog posts, infographics, ebooks, and white papers will engage your lead nurturing strategy. 
Create a lead capture form
.
Once you've set up your lead magnet or created your varied content, you must find a way to capture lead information.  
This usually takes a lead capture form, which should be placed on your website or blog so potential customers can easily find it and sign up. Be sure to include fields for name, email, and company name to segment your leads later.
Create and send targeted emails
Now that you have the information about your potential customers, you can start crafting targeted email campaigns designed to nurture those customers for conversion. Again, each email should be tailored to the person at a stage in the buyer's journey, providing them with relevant and valuable information at each stage.  
You can also automate this lead nurturing process with marketing automation software. It will allow you to set up lead nurturing workflows that automatically send targeted content to leads based on their stage in the buyer's journey.  
This lets you stay in touch with prospects without manually sending them one-to-one emails. 
Implement lead scoring
Finally, develop a lead scoring system. Lead scoring is a way to prioritize leads based on factors like level of engagement and purchase intent. This lets you focus on the hottest leads to close more deals faster.  
There are many ways to assess leads, but the most common factors are website activity, email engagement, and demographic information such as your prospects' job titles or industry.