How Do You Imagine The Future Of Logistics Spaces?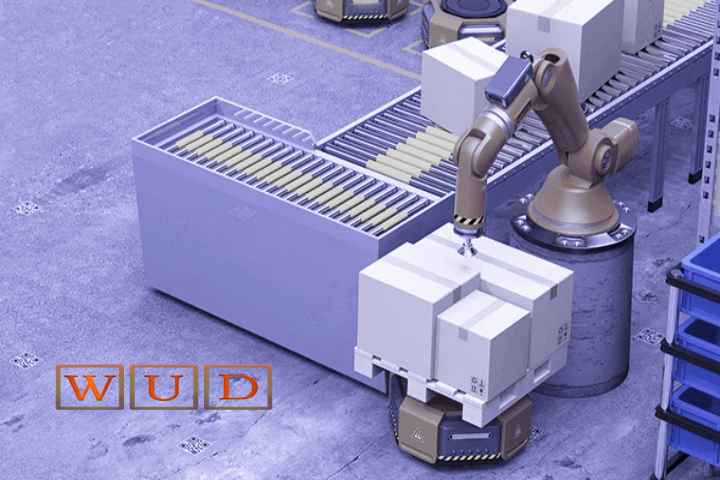 What Is The Reason For This Transformation Of Logistics Spaces?
E-commerce is being the main transformation factor in the supply chain of many companies. Consumers can buy any item where and when they want, which is a considerable challenge for the logistics industry. For this reason, methods of accelerated delivery of merchandise have had to be developed. Also, more giant and more automated warehouses to manage orders, return centers and more sustainable means of transport and infrastructure.
In the article "Ecommerce and Logistics, two sides of the same coin", we analyze this topic in depth. This transformation of the model is joined by a trend that has already been reconfiguring office spaces for several years: the commitment to creating logistics spaces that promote productivity and people's well-being. More efficient spaces also encourage healthy employees—something fundamental in a sector where productivity is closely linked to people's physical performance.
What Will The Logistics Spaces Of The Future Look Like?
There will be a greater interest in the well-being of employees, and new spaces will be created for physical activity and mobility. It will bet on biophilia, and industrial plants will begin to integrate with nature. The following video summarizes the trends that will transform the logistics spaces of the future.
Design and architecture of the new logistics spaces
The e-commerce boom is having a total impact on the design and configuration of logistics spaces. There is a growing investment interest in the development of local platforms compared to national ones. This makes this type of media approach urban centers to supply small warehouses in the center of cities.
From here, the last distribution will be made using an ecological vehicle (electric or gas). National XXL or XXXL platforms reduce their number and move away from cities. Criteria set its location based on communications and intermodality. Due to the need to carry out storage operations on these local platforms, there is a growing interest in warehouses between 15m and 10m in height.
Logistics In A "Green" Key
Consumers are not just picky about delivery times. So are they, increasingly, with what they buy and consume. They look for quality and environmentally friendly products. For this reason, more and more, the brands that work so that the whole of their logistics activity is sustainable: from storage to parcel, transport or distribution.
Healthy, More Productive, And Happier Logistics Spaces
The logistics warehouses are located outside the city so that the people who live and work near them have less and less access to services and benefits in the city centers. Jobs in logistics warehouses have a more demanding schedule than many other positions and where 24/7 shift work is regular.
A logistics warehouse is also a more physically demanding environment, with heavy work during a large part of the worker's day. The logistics company has, therefore, the challenge of bringing the well-being of cities to their ships. How can logistics spaces be created that promote employee productivity and well-being? To achieve this, companies must work on three areas: promoting healthy living, integration and collaboration and, last but not least, work-life balance.
Towards A Greater Maturity Of Facility Management
The development and implementation of a Facility Management model are still in their infancy. The management of these services (security, cleaning, catering, etc.) is not outsourced since they take advantage of the multifaceted profiles of the professionals of the logistics plants. As soon as the management of services begins to be outsourced, logistics operators will start to move towards an integrated Facility Management model. This model will allow them to unify efforts and save time and costs.