Guide To Use Mahatma ELA App In 2023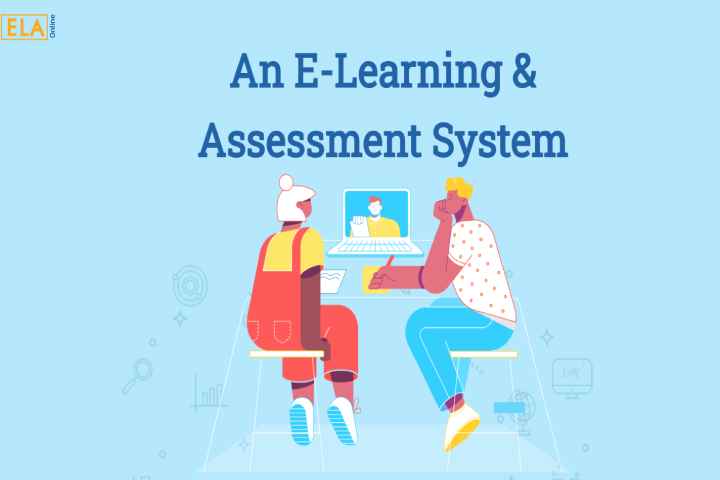 Mahatma Ela is an E-Learning & Assessment System which is developed with the help of Mahatma Montessori Schools. This app is mainly designed for students and teachers. It will be very helpful for the smooth running of school management. Mahatma Ela app is a one stop solution for all student activities like timetable preparations, creating lessons and worksheets for the students. This all also consists of many latest technology related tools from which the students can benefit.
Nowadays technology is becoming a part of every sector and industry. So in learning also it is playing a major role. From the Covid-19 pandemic Elearning has become an essential part for all schools and educational institutes all over the world to provide better education along with personalized learning support system. Mahatma Ela app is also one of these outcomes. Today here in our article our author will completely explain about the Mahatma Ela app and its features and how it will be useful for schools. Let's jump into the subject.
Mahatma ELA Services To Educational Institutions and Schools
Mahatma Ela provides some of the best services and features to all the educational institutions and their staff members. Below are some of the unique services provided by it:
Student and Teacher Assessment
ERP Services
Professional Services
Academics
Health & Hygiene Management
Teacher Management
Learning Management system
Visual & Performing arts
Student Guidance
Safety & Security To all the students and Teachers
School Meal
Content Management System
School Transport Details
Complete Student Guidance
Unique Features Of Mahatma ELA
Now you can see some of best Features of this app that every educational institute can benefit
Live Classes: Sometimes due to some circumstances students may not go to schools at that time This app provides live classes to students. So that they will not miss the class, they can sit anywhere and listen to the class and make notes from it.
Online Tests: This app also conducts online tests. Students can take the test by sitting at home itself. The results also declare here itself.
Online Recorded Classes: if someone is absent on that day or due to some other reasons if you miss the day's class then do not worry, Mahatma ELA has a feature to provide the recorded class. This app will record every class so that students can listen if they miss.
Worksheets: From this app students can directly download their work sheets on a daily or weekly basis.
Class Schedules: You can be updated about the class timings and schedule in the app itself. They will provide the timings of class in the app, so that the student can be ready for that subject at that time.
Track Your Performance: Here on this Mahatma ELA app every individual can track their own performance. According to their performance report they can analyze themselves and put more effort into study to develop More and improve their performance.
Podcast: Here teachers also update everything regarding the subjects. They will  post regular podcasts on various subjects.
Online Report Card: parents and students can check the report card in this app itself.
Steps To Download Mahatma ELA App On Your Device
If you want to download and use this app then you follow the below steps
First get a device with internet connection.

Go to Google play store or android store on your mobile.

Then go to the search box and search for the

Mahatma ELA app

.

You can see the app there, now click on the download option.

After that you need to install it on your device.

That's it the app will be downloaded into your device.
How To Use Mahatma ELA
You can use this by direct website or from the app service.
For open the app or webpage (

https://mahatmaela.com/

)

Now you can see a login option on the website.

The logins are different for teacher and student.

Select the school and enter the user ID and password.

Now you will be logged into the

Mahatma ELA

account.

You can click on online tests, syllabus and mock tests whichever you want.
It is very simple to use this app. Every student and teacher can easily understand this app because the user interface is very good and user friendly.
Final Say
With the development of technology we must make our next generation to be competitive by introducing them to the new technologies from the schooling days itself. Mahatma ELA app will help the students to know what is Elearning and what are its benefits. Elearning will become an essential term in the coming days. There are many more benefits in using Elearning tools in the schools and other educational institutions.