Maintenance and Housekeeping Tips to Prepare Your Website for 2022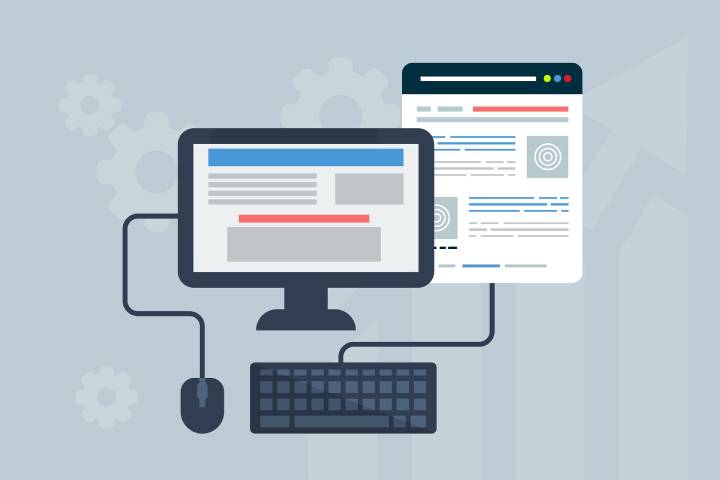 If spring cleaning is part of your to-do list this 2022, consider adding website housekeeping among your resolutions. It's a good time to conduct a website audit, find and correct errors, update contact information and, of course, plan fresh and engaging content.
So don't forget to check all the nooks and crannies! We have prepared some tips to optimize your website maintenance. Consider these website housekeeping tips for 2022.
4 Website Maintenance and Housekeeping Strategies
Website management shouldn't be a chore. Let us help you breeze through this task and prepare your site for more efficiency.
Check and Improve Your Website Speeds
No one likes to wait, especially your customers. According to a study, waiting three seconds for a website to load is unacceptable for customers. Make them wait longer, and you will lose potential customers.
The first item in your site maintenance list is to find out and adjust your site loading speeds. Many free and useful tools are available online, for instance PageSpeed Insights from Google. These tools can quickly scan your website speed and produce recommendations as to what is causing the problem.
The most common reason for delayed website speeds  are the following:
Slow web hosting – web hosting is a service that helps you take your website online. Some web hosting services are better and faster than others.

Messed up coding – websites are created through the use of codes. Messy coding significantly affects site performance and speeds.

Caching problems – caching affects delivery times. You must optimize your backend and frontend databases to improve loading times and enhance functions.

Non-optimized image sizes – the ideal file size for a desktop website should not be more than 200 kb. A full-screen image must only be from 1500 to 25000 pixels wide. Larger files will load more slowly and affect the site's speed.
When you know why your site is loading slowly, fix the issue at once – as explained by Pranjal Bora here at Digital Authority Partners! Remember, even if you have stellar content, you will have no one to appreciate it if your visitors don't wait for your website to load.
Adapt Reliable SEO Practices
SEO, or search engine optimization, uses various strategies to help your website rank higher on search pages. Your website needs SEO so it can reach your customers online.
Like other marketing tactics, new and better SEO trends are available this 2022. Here are some of them.
Use precise keywords and key phrases – your customers find your business by using keywords and key phrases. The key is to use the same, or almost the same, keywords that your customers are likely to use when searching, considering their location and their needs.

If you have a beauty salon business and you want to use accurate keywords and phrases to rank higher, you can't just use the words "beauty salon" or "hairstylist." Include your location, such as "beauty salon in New York", or some highlights of your services like "home service hairstylist in NYC." These key phrases are just some of the ways to dominate your niche and control searches online.

Post updated, useful, and long content – Google considers user experience a factor in ranking sites. The more your visitors are engaged with your content, the more they are likely to browse your site, check your products and services, and share your content as well.

It would be best if you created useful fresh content for your audience. Long content with significant information and well-thought subheadings is the best for SEO. Also, post regular content to keep your audience continuously engaged.

Monitor your site traffic – use

Goog

l

e Analytics

to track website traffic. This tool can tell you your engagement, the performance of your posts, and other factors that define site performance.

Improve your link-building tactics – links connect websites. If a website links to your site, you have a backlink. A site that has more backlinks will rank higher in search engine pages. It would help if you established backlinking relationships with these valuable sites by proposing your content. Another way to enhance SEO is to use internal links and remove dead or inactive links.

Prepare your GMB listing – your

Google My Business

listing is your free Google listing, the first thing that your customers see when they find your business online. Fortify your GMB listing by updating your business information, asking customers for reviews, and uploading quality photos of your business.
Enhance Your Mobile Website
Mobile phones are no longer used for calls and texts. More and more smartphone users shop using their devices because it's more convenient and safer than shopping in person. You must never overlook this lasting trend and do your best to optimize your website for mobile use.
Optimize your website for mobile use by reviewing your content. Large images, embedded video content, and other issues should be fixed at once.

Create a mobile website with a responsive design.

Use versatile website-building tools like WordPress. This tool can make mobile-friendly websites.

Produce content that's best for mobile devices. Choose attention-grabbing headlines, short but meaningful content, and exciting image and video descriptions.
CTAs Update
Don't miss an opportunity to engage and convert your visitors. Update your call to action messages on your website. Make sure that you're clear on what you want your visitors to do by creating straightforward CTAs.
Use the correct CTAs according to your campaign. You may ask your audience to buy, subscribe, visit, call, contact, get your offers, etc.

Include CTA buttons to instantly take customers to the service or product they want to buy.

Ensure that all your business contact information on your site is up to date. The updated info must reflect on all your websites and social media sites.
Final Words
New year, new digital marketing goals! Maintaining your website may be a tedious task. It requires careful planning, the use of the right resources and tools, and knowledge of the latest trends. Perform website housekeeping regularly to ensure your site is working well and ranking higher through SEO.