SEO for SMEs How To Improve Web Positioning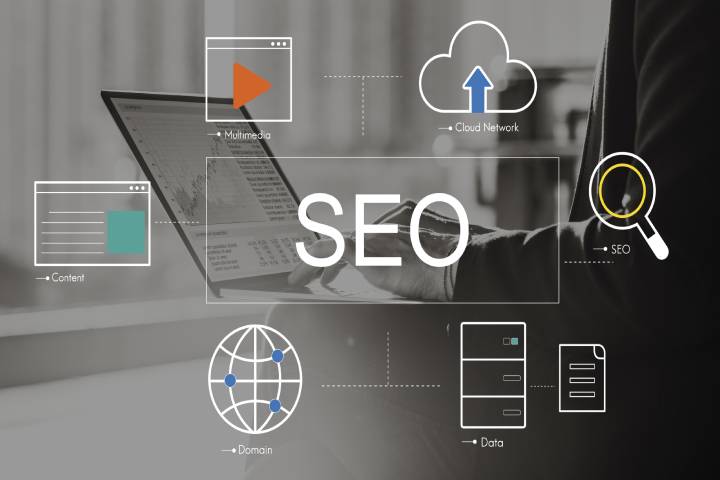 SEO for SMEs is one of the most effective tools for small- and medium-sized businesses to extend their reach and sell more. SEO positioning means any action on a website directed to it to appear in the top positions in the search engines. To be the first result in Google when users search for those words on the Internet. We analyze why SMEs need to work on SEO and the best actions to do so.
Why Is SEO Important For SMEs?
The main reason to bet on SEO for SMEs is that this strategy allows new clients to discover the business. In other words, it allows users who are looking for a certain type of business to find your company on Google before your competition. Most consumers use search engines like Google to discover businesses that meet their needs in the current context.
According to the SEO Tribunal, this is especially true for SMEs: 97% of users use the Internet to find out more about small and medium-sized companies. What's more, in the case of local businesses, searches for nearby businesses have increased by 900%in the last two years, following figures published by Chat Meter.
Also Read: What is SEO?
SEO Tips For SMEs 
1. Build An Optimized Website
The main key to SEO for SMEs is getting Google to recognize your website as a relevant place for users to rise to the top positions. For this, the design of a website optimized for SEO must include an adequate content structure.
Thus, the search engine will "understand" what your website's contents are and be able to show them to users. Among others, an adequate loading speed, a mobile-friendly website, and the absence of broken links or page errors are also requirements for SEO. 
2. Discover Keywords And Use Them 
The keywords or keywords are the terms people are using on Google to find businesses like yours (for example, "children 's clothing store"). SEO requires detecting what keywords users are using and then generating content on the website that contains those words. In addition to the website's textual content, it is also important to use keywords in places such as titles, meta descriptions, and alt attributes in images. 
3. Generate Content
Creating content regularly through blog posts and other formats is essential. In this way, your website is considered by Google as relevant and up-to-date. In addition, the content published through social networks allows you to bring traffic to your website, thus reinforcing SEO. 
4. Create A Backlink Strategy
Backlinks are all the links to your website that appear on third-party pages. This is very relevant in SEO since Google understands that they provide authority to your website and improve your position. 
Also, the backlink is more valuable if it appears on a website with high traffic and good search engine rankings. For example, a local business can achieve a valuable backlink if it appears in the digital version of a local media or directory.
5. Use Google My Business
The Google My Business listings are a way to get to appear among the first results of Google. Optimize your listing with images, relevant content, and up-to-date information to take advantage of its potential.
Advantages Of Doing An SEO Strategy In An SME
New customers who are looking for similar businesses discover your website, so you multiply your reach.

You get more qualified traffic to your website. That is, it is visited by people who are potentially interested in your products or services since they are looking for them. Thus, you sell more.

It is an economical digital marketing strategy compared to others that require greater direct investments. However, it requires a significant investment of time.

Lasting results are achieved since if the SEO work is adequate and continued, the website can stay in the first position for a long time.