New Games to Try Out During the Pandemic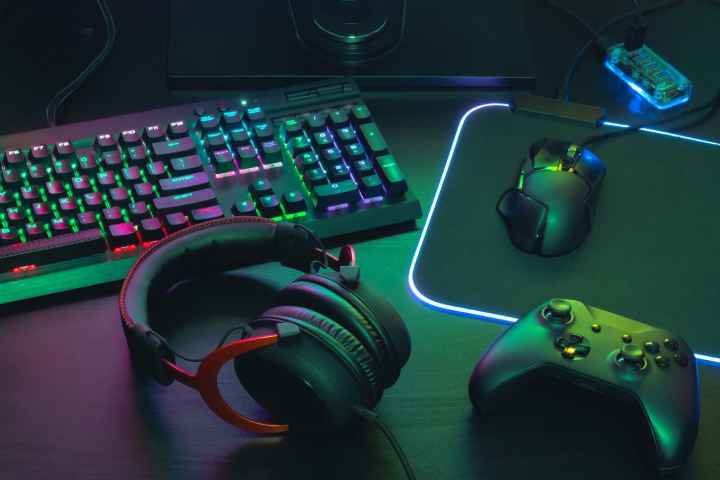 If someone told us just a year ago that we could spend all day indoors, working from home, many would consider that a dream come true. Unfortunately, those benefits came at a terrible cost, as the number of infected by the new coronavirus is measured in tens of millions all over the globe. Since we as individuals can't do anything about it, the best approach seems to be to try and weather this storm as best as we can. One of the upsides of staying at home is that we finally have enough time to catch up with gaming. Remember those titles you acquired during Steam's summer sales, but never opened? Well, here is your chance to finally give them a go. Here are a few suggestions to help you with the choice.
Animal Crossing: New Horizons
The fifth title in the Animal Crossing franchise came out just in time for the great pandemic, in March 2020. The starts similarly to the rest of the series. The player buys a package from Tom Nook and settles on a deserted island. One thing that all players agree that New Horizon is an improvement in every aspect of the game. All types of players will find something new and better than in previous games. There are plenty of new bugs and fish to collect and new tools to craft and create. The entire island can be decorated and you can customize your environment well beyond the limits of your house. This has allowed some truly wonderful creations people have shared with us that can serve as an inspiration. Considering all the raving reviews the game got, it is no wonder it is the bestselling title in the franchise, moving more than 26 million copies. The game received some prestigious awards, like Game of the Year at the Japan Game Awards.
Also Read: Tips For Your Children To Make Safe Use Of Online Video Games
Gonzo's Quest
Designed by NetEnt, Gonzo's Quest continues the line of excellent slots made by this company. It consistently ranks among the most popular slot games for years. It features excellent graphics and sound effects, guaranteed to provide audio and visual entertainment to its players. The style of the game is different from traditional slots. The classic spinning wheels are replaced with falling blocks, creating a unique experience. The Avalanche feature allows the player to win several payouts from a single spin, each bigger than the previous one. But the one thing that separates Gonzo's Quest from other slots is the fact that it has a story a player is drawn into. You are not just mindlessly spinning wheels, you are actually playing a game. And you can even win some money doing it.
Playerunknown's Battlegrounds
Playerunknown's Battlegrounds, or PUBG as it is better known, is a perfect game for people trying to relax and take their minds off the work or pandemic. It is remarkable that such a simple concept can provide so much fun. It is just what you need to take a quick break from work and come back energized. The goal of the game is to be the last man standing out of 100 players that start the match. A battle royal shooter, PUBG has developed an almost cult following among gamers. Millions of players across the globe play it almost daily and during the pandemic, that number has increased significantly. If you aren't looking for any deeper meaning and just want to take your mind off things, this is the game for you.
Red Dead Redemption 2
Riding on your faithful steed across the Wild West, having adventures, fighting bandits, and saving damsels in distress sound like a perfect way of spending a pandemic afternoon. Or more of them. Perhaps even all of them. Red Dead Redemption 2 is offering you exactly that. The story is very well written and a very long one and involves jumping on trains, hunting wild animals, and killing bad guys. The best thing about it is that you get to choose how you want to play it. You can be as noble or as evil as you like. The game doesn't pass judgment on your behavior. Once done with it, you are still left with a vast open-world for you to explore and seek more adventures.
Half-Life: Alyx
Some would say that waiting for Half-Life is hopeless and that we are never going to see or play the sequel to the legendary Half-Life 2. It pains us to admit that they might be right, but that doesn't mean we should give up all hope. At least we got Half-Life: Alyx to keep us company. Half-Life: Alyx is a VR FPS or virtual reality first-person shooter game released in March 2020. It follows Alyx Vance, a well-known and loved character from the first two Half-Life games. It contains all the traditional elements of the franchise, like exploration, puzzles, and combat with the aliens from the Combine. The game often feels like a survival horror, which is also a trademark of the original games.
Also Read: What Are Virtual Reality Glasses