Plan Your Career With Microsoft Azure Certification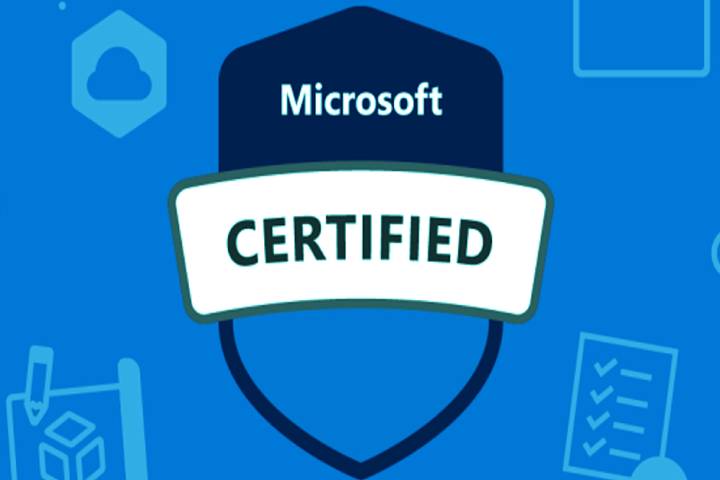 Microsoft Certification will add more mileage to your CV and will act as proof of your insight and testament to your Microsoft technical abilities. This certification can be pursued in three phases: fundamentals, which will cover basics; role-based, focused on different job roles; and advanced industry solutions. There are various certified courses available, but let's discuss how Microsoft Azure Certification can help you boost your career with a wide range of job opportunities in the IT sector at this juncture.
What Is Microsoft Azure Certification?
It is the most in-demand the path of Microsoft certification in the cloud market. Microsoft Azure has been one of the top leaders of the market that offer Cloud services under IaaS and PaaS Cloud segments. Microsoft developed this platform and has become a game-changer for businesses that wish to move their infrastructure to a better and more secure cloud environment. They have taken a more job-centric approach in developing these certification programs aligning with the existing job roles to make them more effective and elevate the skill levels of the IT sector employees. There are 12 certification programs with 14 exams split into three levels, Fundamental -Level, Associate-Level, and Expert-Level.
Fundamental – Level
Azure Certification training at the fundamental level is suitable for individuals who have just started their careers in Microsoft Azure Technology or the cloud domain. The different programs under this level are:
Microsoft Company Certified: Azure – Fundamentals AZ-900
Microsoft Company Certified: Azure AI – Fundamentals AI-900
Microsoft Company Certified: Azure Data – Fundamentals DP-900
Associate-Level
Azure Certifications at the associate level are aimed at professionals with 2 to 3 years of experience. To get Expert-Level certifications, an associate-level Certification will be essential. The different programs under this level are:
Microsoft Company Certified: Azure Administrator – Associate AZ-104
Microsoft Company Certified: Azure Developer – Associate AZ-204
Microsoft Company Certified: Azure Security Engineer – Associate AZ-500
Microsoft Company Certified: Azure AI Engineer – Associate AI-100
Microsoft Company Certified: Azure Data Scientist – Associate DP-100
Microsoft Company Certified: Azure Data Engineer – Associate DP-200 and DP-201
Microsoft Company Certified: Azure Database Administrator – Associate DP-300
Expert-Level
The cost of getting a certification increases with the different levels of these programs. Some global IT training organizations provide excellent Azure Certification Training at an affordable price suitable for most individuals. This level is ideal for professionals with 3 to 5 years of experience working in relevant IT-related technologies. The different training programs under this level are:
Microsoft Company Certified Solutions Architect – Expert AZ-303 and AZ-304
Microsoft Company Certified: Azure DevOps Engineer – Expert AZ-400
Who Should Opt For Microsoft Azure Certification?
Several job roles can use Microsoft Certification in Azure to boost the career prospects of professionals. These include:
Microsoft Azure administrators
System Admins
Software Developers
Cloud Administrators
Cloud Architects
Cloud Sales and Purchase Manager
Big Data Specialist
Networking Specialist
Data Security Engineers
Data Administrators
Business Intelligence Professionals
DevOps Professionals
AI Engineer
Functional Consultant
Anyone inclined to gain knowledge of Microsoft Azure
Benefits of choosing Microsoft Azure Certification
If you get this certification, it will prove your commitment to your profession.
Professionals who acquire Microsoft Certification in Azure have a better chance to get a higher hike than others.
The program is suitable for most individuals who are looking for a career in the IT sector.
It will help you to stay ahead in this competitive job market.
The chances of getting shortlisted for an interview are higher with this certification.
Structured learning will help you better understand other tools such as GitHub, DevOps, Hadoop, Eclipse, etc.
Most companies have migrated to cloud base infrastructure, and hence getting this certification will give you an edge during the hiring or promotion.
It may give you the required push in switching to a different and better career related to Microsoft Azure or other cloud computing domains.
It may help you to secure high-paying IT jobs overseas.
Microsoft Azure provides a comprehensive integration between data centers and cloud infrastructure. This certification will train you to save money for your company by scaling and managing hosted assets.
There is an exponential rise in the demand for Artificial Intelligence Engineers, and hence having Azure Certifications will help hone the skills even further.
Microsoft Certification has gained tremendous popularity among newcomers and professionals aspiring to make great careers in Information Technology. In this present scenario, most businesses have either shifted or planning to move their infrastructure from regular to cloud-based platforms due to various benefits that can lead to higher profits and better data security. Hence, getting Microsoft azure certification might be the masterstroke you need to boost your career in the IT field and rise to a higher salary package with higher skill levels attained. When we weigh the benefits of getting this certification, the Azure Certification cost seems a minimal price to pay for a better career direction.
Also Read: Microsoft Announces News To Enhance The Integration Of Equipment In Hybrid Scenarios