Smart Future – Process Automation In SMEs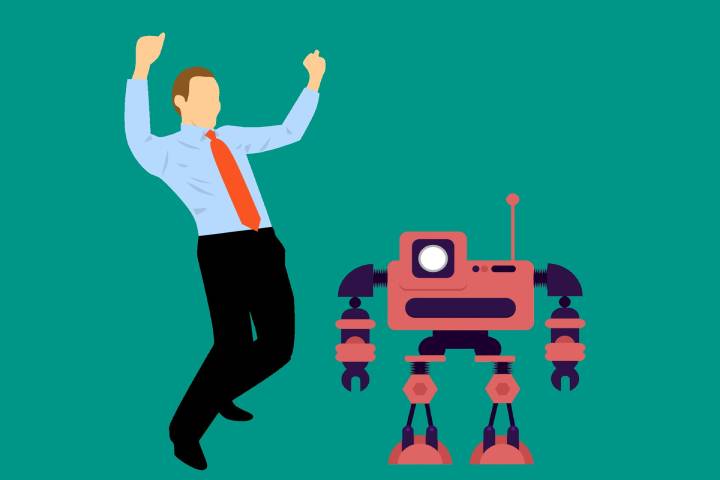 Technologies such as robotization, Artificial Intelligence, and APIs for financial services are no longer exclusive to large companies and represent the best ally of SMEs to gain efficiency, profitability, and productivity. Until recently, automation seemed a privilege reserved for large companies, capable of deploying a robust material and human infrastructure to make it possible. But today, any company, from the smallest to the multinationals, has a wide range of technologies to make their processes more efficient, adapt to new scenarios, and improve productivity.
Artificial Intelligence (AI) possibilities, the Internet of Things (IoT), and the new information and communication technologies are extensive. Among the trends that do not require a tremendous cost for companies are chatbots, digitization, cloud computing, and robotic process automation (RPA). As for chatbots and autoresponders, any SME should be aware that e-commerce.
Has grown exponentially in the last year and, with it, competition between product and service providers. Customer service is, more than ever, a differentiating feature of each business, and the consumer increasingly demands an immediate response at any time. The use of chatbots (which work thanks to Artificial Intelligence) increases productivity – streamlining the sales process – and offers the image of an automated and innovative company.
But automation should not only focus on the external customer. Many platforms leave behind contracts, records, invoices, and all kinds of physical documents and transform them into digital format, which allows them to be stored, centralized, and worked with them with tremendous flexibility and security.
Some of the countless electronic signature solutions available for any budget. Not forgetting storage accounts in the cloud –cloud computing- such as Microsoft Azure, Dropbox, OneDrive, and many other providers specialized in online accounting software, human resources, finance, etc., which allow access to documents and manage them from anywhere.
One step further is robotic process automation (RPA), an evolution of using AI software or machine learning to handle many repetitive tasks, such as those run by finance departments. Eliminating manual processes allows working with data in a more secure, intelligent, and efficient way, allowing employees to dedicate their time to other tasks. SMEs can start this process, for example, by automating invoices, collections, and payments.
Advantages Of Automation
In addition to increasing productivity and efficiency, using these business process automation techniques brings excellent benefits to SMEs. It allows a better adaptation to the demands and fluctuations of the market, optimizes labour costs, increases the return on investment of marketing strategies -automating email marketing campaigns and using automatic analysis of consumer trends-; minimize human errors.
Facilitates teleworking; improves collaboration – primarily through online platforms and cloud computing; and increases the consumer and employee experience, among many. But automation doesn't happen overnight. It is necessary to scale little by little, starting with the most routine processes, marking a calendar and following a specific order.
From Open Banking To APIs
After Open Banking –which allows SMEs to manage their money intelligently, connecting with third-party services that collect their bank details and automate payments and collections-, the trend that is gaining weight in the field of finance is to automate their services thanks to the implementation of APIs (application programming interface).
It is an interface that allows you to synchronize, link, and connect the database of service with any application. In other words, it establishes a bridge that guarantees the exchange of data in a secure way and without involving third parties. The integration into the SME system of these API Products allows the automation of many processes that will make it possible to reduce possible errors derived from manual intervention, reduce management times, and streamline processes.