Process Automation One More Step In Business Efficiency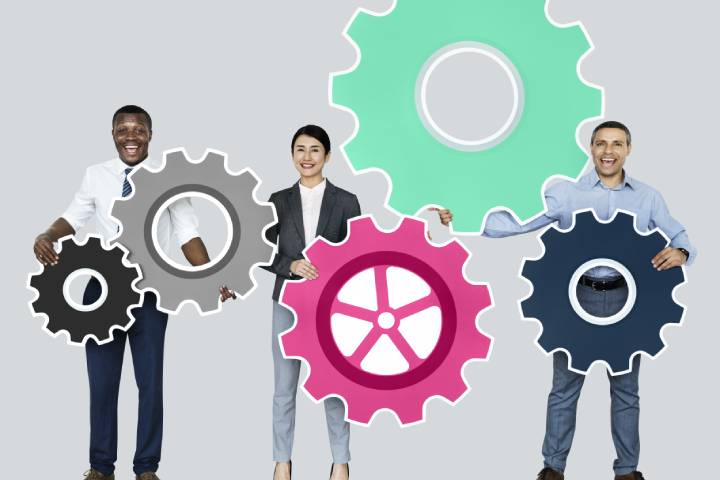 The automation of processes has gone from being an innovative and unknown technology to being the reality of many companies. Today, almost all departments have strategies that can be automated and jobs that can be optimized with the help of a process automation softbot. During the digital age and with the rise of technology, automation has taken another step and has established itself in the day-to-day of many businesses in any sector. And it is that RPA, as it is also known for the automation of robotic processes, increases the efficiency of the methods. Still, it is capable of being combined with other technological tools that enhance its benefits even more.
As we have done on other occasions, we talk about Artificial Intelligence, Machine Learning, Process Mining, etc. Wherever there is a repetitive, time-consuming, manual process that follows the rules, RPA becomes the optimal option. We have been implementing process automation solutions for different types of clients in recent years. The pandemic accelerated all of this, as many companies were suddenly forced to handle a large volume of data. For this reason, below, we will review the stages that our RPA implementation projects follow and that continue to generate some doubts.
Stages Of Implementation Of Robotic Process Automation
Although each client has different specific needs, the truth is that there are stages that are common to all. Let us begin.
Analysis Of Workflows:

This first step is essential since we need to know precisely how the company works and the working method. To do this, we work together with the internal team, taking an X-ray of all the processes involved in the department in question and establishing bottlenecks, points for improvement, etc. Once this is done, the interested parties will choose the best process automation solution, always taking into account the desired objectives with this implementation.

Implementation Of Process Automation (PoC): Once the analysis has been carried out and the roadmap has been determined, the implementation phase or Proof of Concept (POC) begins. At this point, as in the previous one, we work simultaneously with the company's work team, starting to robotize tasks. In turn, we will put those tasks through extensive testing to ensure successful automation.
Integration:

In this third step, we integrate the softbot with the systems already implemented in the company. This is crucial as it will allow process automation to complete and cover the entire workflow without interruptions. In addition, RPA is designed to be carried out, being a technological solution fully compatible with CRMs, ERPs, cloud systems, etc.

Monitoring, Error Correction, And Maintenance:

Once this last phase is reached, we begin to see the behavior of the software robots, establishing milestones and verifying that they are executed correctly. It is essential to continue analyzing data and adjusting each part to obtain the results we want. We not only accompany our clients throughout this journey towards process automation, but we also do maintenance work.
The success of RPA lies in the ability of the softbots to carry out all their tasks without the workforce being affected. What is more, the value of this technology lies in leaving time for these workers so that they can carry out other activities in those that can contribute their knowledge and experience. We speak, for example, of more creative tasks, analysis, and even customer service.