Machine Learning It's Time For Companies To Take A Technological Leap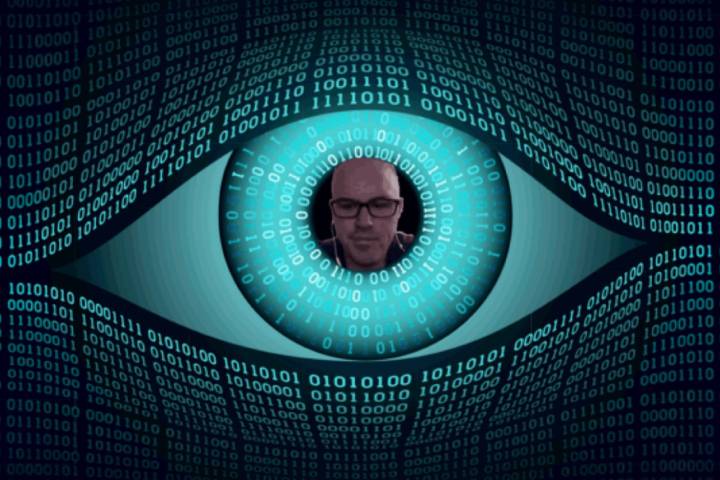 Artificial intelligence (AI) has become one of the biggest technology trends. Although many managers have fully understood the potential of AI in the past, the arrival of new, more business-oriented solutions, along with everything that has happened in 2021, is encouraging them to adopt it. Amazon Web Services (AWS) is a pioneer in delivering AI and machine learning applications to improve and modernize businesses, helping solve critical problems in customer engagement, process optimization, and fraud detection. AI and machine learning are on the rise, and according to the 2020 Senior Leadership IT Investment study, led by CCS Insights, more than 80% of companies will use them in 2022.
However, they will have to be aware of the challenges these innovative technologies entail and remove obstacles to get the most out of technology. The difficulties of harnessing AI and machine learning AI/machine learning technologies improve many industries and areas, from product development to employee productivity to cybersecurity. However, some challenges prevent organizations from taking full advantage of their benefits. You have to understand these challenges to overcome them.
First, identifying and prioritizing the projects that deliver the most business value and going into production quickly is often problematic. In the CCS Insight study, more than 20% of companies noted that the time taken to benefit from AI was one of the biggest challenges. The change in the pandemic's business environment has meant that companies can no longer afford to have frozen investments in long-term projects and proofs of concept. According to the UK Office for National Statistics, as of November 2020, a staggering 30% of businesses are operating with less than three months of cash reserves.
Another of the main challenges for deploying machine learning projects is the lack of technical knowledge in data science, development, and engineering in this area. Research shows that 30% of companies struggle to meet the challenges posed by data because they lack the fluency and experience to make business and operational decisions. This implies that we must consider the significant gaps in applied fields such as transposing business requirements, quantifying corporate results, and operating and corporate governance practices.
Lastly, organizations are becoming increasingly aware of security, compliance, and ethics in their business. Therefore, companies are willing to apply principles, practices, and technologies that allow ethical, transparent, safe, and responsible AI projects. To overcome these challenges and advance their AI and digital transformation strategies, business leaders must consider the growing set of business AI solutions that have emerged in the last 18 months.
Enterprise-Centric AI Services Enable Simple Yet Powerful Solutions
Business leaders must consider the growing set of business AI solutions or AI applications packaged and focused on solving everyday business and industry problems to advance digital transformation strategies. They require little or no machine learning expertise and can reduce costs and radically accelerate the time it takes to realize business value from AI.
Demand Forecast:

Forecast accuracy is a critical business requirement, especially given the changing demand that most industries are experiencing. Solutions like Amazon Forecast leverage machine learning to deliver personalized forecasts in cash flow, product demand, and resource planning.

Personalization:

Amazon Personalize enables companies to use learning to create personalized services, such as product recommendations, product ratings, and direct marketing. The Bundesliga, the German soccer league, uses Amazon Personalize to improve the fan experience, offering real-time statistics and personalized content during live matches on all its digital platforms. Viewers can also personalize the content they are interested in by tailoring video clips and search results to their favorite clubs, players, or matches.

Fraud Detection:

Organizations lose tens of billions of dollars annually to online fraud around the world. The CCS study found that 49% of organizations currently creating AI solutions focus on security applications targeting fraud. Amazon Fraud Detector is a fully managed service that uses machine learning and more than two decades of Amazon fraud detection experience to identify potential fraudulent activity so businesses can detect fraud online more quickly. With AWS Cloud, customers can automate time-consuming and costly actions to create, train, and implement a machine learning model designed to detect fraud to take advantage of technology.

Smart Search:

This has long been a drag on the productivity of large organizations due to difficulties in locating and accessing information housed in multiple operational systems and silos. By integrating with commonly used repositories such as file systems, applications, intranets, and relational databases, Amazon Kendra uses machine learning to index internal data sources such as documents, intranet content, files, and notes. She makes the information searchable through natural language processing.

Reliable Operations And Responsible Deployment:

Transparency in the way AI arrives at decisions is one of the main factors in encouraging senior managers to adopt these solutions. More and more companies prioritize vital issues such as model explicability, fairness, security, and privacy to build trust and minimize business risk. In that sense, AWS offers a complete machine learning lifecycle platform on SageMaker to address these challenges. They must understand how each factor contributes to the decision of the model. Amazon SageMaker's Clarify feature gives Zopa data scientists visibility into the reasoning of the machine learning model and trust their stakeholders, both internal and external.

Transformation Of Contact Centers:

In the past year, Amazon Connect has helped companies modernize their customer contact centers, especially during the pandemic. For example, WebHelp, the European leader in customer relations, had to migrate 36,000 employees to a telecommuting model in the 35 countries in which it operates in just two weeks. Using the cloud and Amazon Connect enabled several thousand "voice" jobs to be activated in less than 72 hours, helping agents be more productive and improving customer experience.
The time has come for companies to seize the opportunities offered by AI and machine learning. Services based on these technologies are on the rise and allow companies, regardless of their sector, to improve their performance and their results. Companies like AWS are accompanying many organizations as they prepare for the future with AI starting today. Executives should seize this opportunity by implementing AI in their business, especially in the post-COVID-19 economy.
Also Read: What Is The Relationship Between Digital Transformation And Organizational Culture?