Risks Of Teleworking And Excessive Use Of Computers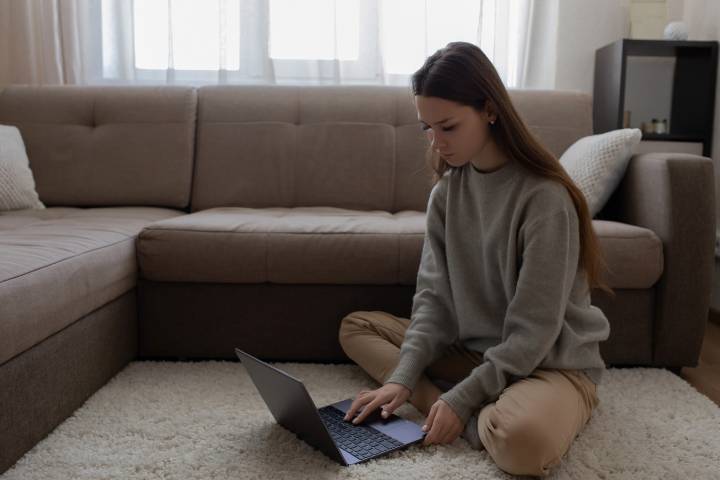 The pandemic has forced us to adapt our needs to health circumstances. In addition to the emergence of new opportunities such as teleworking, there are also new problems to take into account, such as those caused by the excessive use of computers when having to work remotely.
Understanding the psychological risks of teleworking that can occur is vital to face better and overcome these types of problems. However, psychological problems are not the only problems. Other physical problems can also appear whose solution is simple: using glasses with a blue light filter so that the computer screen does minor damage to our eyes.
How To Avoid The Risks Of Teleworking
However, it is not so easy to overcome these problems, and we have to know how to act accordingly.
Differentiate The Areas Of The House Well
When it comes to teleworking, it is essential to do it in a suitable room, which differs from the rest of the house. Therefore, we have to try to have our own office or home office and that it has nothing to do with the living room, kitchen or any other room where we could be quietly with our laptop. 
This is extremely important and will allow us to disconnect and relax when we need it, preventing the appearance of a good number of problems. For example, suppose we decide to telework in the living room because we have no other place to do it. In that case, we run the risk that concentration will be lower due to many distractions around us, and it will also be more difficult for us to differentiate this area of work from the leisure area.
Appropriate Equipment
Maybe at home, you do not have the appropriate equipment to telework safely; if not, you should try to get it. With this equipment, we mean furniture, for example, a chair. Sitting for many hours at a time teleworking is not the same as spending hours on the couch, no matter how much we are in the same house. 
If we do not have a quality chair, like the one we could have in our work, back pain will knock on the door in a matter of time. In the same way, it is necessary to have a large table or all the equipment required to carry out the activity. But, again, suppose we do not have the appropriate equipment. In that case, we will likely end up overwhelming ourselves over time and suffer episodes of stress that will impact our work performance.
Keep Your Routine
Finally, to avoid psychological problems, it is essential to maintain the routine as much as possible. This means that, even though you work from home, it is necessary to get up earlier, shower, wash, dress, and have to breakfast before starting to work on the computer.
This routine is quite important and will help you feel much more relaxed and focused when teleworking. Lastly, don't forget that you are not alone. You will be able to telework with your colleagues remotely, so do not underestimate online meetings and the use of all kinds of tools that make it easier for you to keep in touch with them. In this way, you will be able to develop high-quality work.
Also Read: Teleworking – IT Security Put To The Test Of New Information Challenges In The Cloud