Inside the Accelerating Pace of SASE Adoption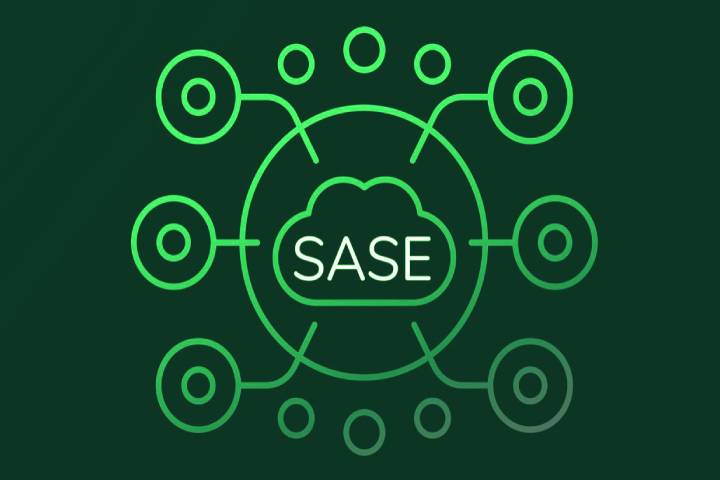 Secure Access Service Edge (SASE) is a relatively new invention. Gartner coined the term in 2019 to describe what they call "the future of network security". So, what is SASE? And why has this particular technology grown from an idea to a central part of many organization's cybersecurity strategies and vendors' marketing programs within just a couple of years?
Introduction to SASE
SASE is a security solution that is designed to meet the needs of modern enterprises. In the past, companies' computers, data, and employees were largely located on-prem and connected to the corporate LAN.
This is no longer the case. The modern enterprise has infrastructure all over the place and needs a way to ensure that it is secured at the same level as traditional on-prem infrastructure. SASE is the solution.
SASE is a cloud-based solution that combines the network optimization capabilities of SD-WAN with an integrated security stack. SASE points of presence (PoPs) are deployed in a web and connected with high-performance, secure communications links.
This provides a number of different entry and exit points to the corporate WAN. Traffic enters the corporate WAN through the nearest SASE PoP and undergoes security inspection and policy enforcement by the built-in security stack. If approved, the traffic is optimally routed to the SASE PoP nearest to its destination, and, from there, on to its target.
This approach provides the best of both network performance and security. Without SASE, organizations need to either sacrifice performance (by backhauling traffic to enterprise networks for security inspection) or security (by routing traffic directly to its destination without security inspection). SASE provides both optimal traffic routing and security.
Also Read: Cybersecurity In The Times Of Edge Computing
Why Businesses Want (and Need) SASE
SASE is a cool solution; however, this is certainly not enough to account for its rapid growth in popularity. Two years ago, no one had even heard of SASE (because that's when Gartner made up the term). Now, almost every network security vendor has its own "SASE" solution.
The reason for this is that SASE is not only a cool solution but also one that meets the evolving needs of modern business. Examples of these considerations include:
Secure Remote Access: Pre-2020, secure remote access was a convenience, but the COVID-19 pandemic made it a necessity. SASE provides a secure, scalable remote access solution that uses zero-trust network access (ZTNA) – also known as a software-defined perimeter (SDP) – to manage access to corporate assets based on zero-trust principles.
Cloud Support: Cloud adoption is growing rapidly, and almost all companies have a cloud deployment. Traditional, perimeter-based solutions don't work well for cloud-based infrastructure. SASE solutions, on the other hand, are deployed in the cloud, making it possible for them to protect an organization's cloud-based assets without compromising performance.
Security Complexity: The complexity of securing an organization against cyber threats is growing steadily as companies adopt new technologies and cyber threats become more common and sophisticated. However, cybersecurity teams are not growing at the same pace and are having trouble keeping up. SASE unifies an organization's security infrastructure into a single platform, making it much easier to manage, monitor, and use.
Cyber Risk: Cybersecurity has become a top-of-mind concern for many businesses as data breaches and other cyber threats become more common. SASE makes it possible for an organization to consistently protect and enforce zero trust security policies across its entire infrastructure, reducing its cyber risk.
Internet of Things (IoT): Businesses are increasingly deploying IoT devices for business purposes, but these devices are notoriously insecure and difficult to protect with traditional cybersecurity solutions. SASE provides the ability to monitor and protect all of an organization's devices, regardless of location.
Regulatory Compliance: Data protection regulations are growing more numerous, and they are increasingly stringent about how companies should manage the customer data in their possession. SASE solutions provide organizations with greater visibility into and control over their data flows, making it easier to ensure that data is appropriately protected and that usage complies with applicable regulations.
These are some of the most important considerations for modern business. SASE's growing popularity comes from the fact that it checks the box for many organizations' top security concerns.
Selecting the Right SASE Solution
SASE solutions are becoming more common, and more organizations are evaluating them as part of their evolving security strategies. However, when it comes to SASE, many of the solutions labeled as "SASE" aren't SASE and don't provide the full benefits of SASE.
A true SASE solution offers a fully integrated security stack and SD-WAN solution in a virtualized appliance. "SASE" solutions that tack on security to SD-WAN or use service chaining lack the same benefits as a true SASE solution. The full integration of networking and security functionality in SASE is essential to achieving its full performance benefits and security management. Choosing the wrong product leaves a company with a solution that adds complexity and doesn't meet its needs.
Also Read: Minimize Android Cyber Risks with this Quick Guide