Robotics – In The Future Of Home Food Delivery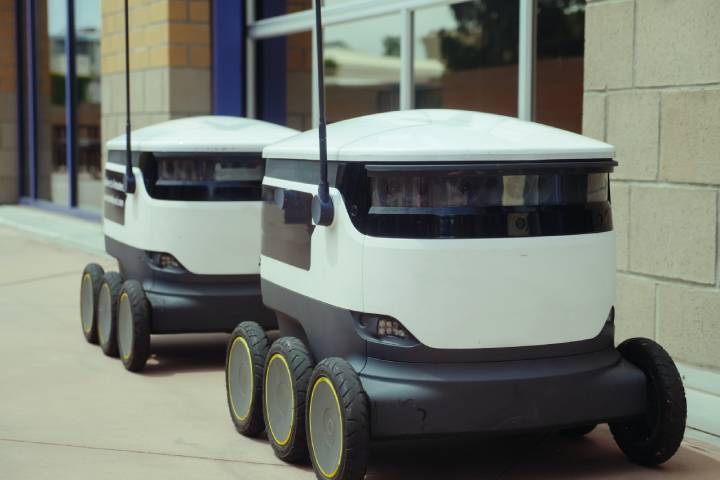 New technologies are having a substantial impact on the restaurant sector. The application of digital resources can be channeled through different channels. The New York Burger restaurant company has integrated wireless connectivity to link dining room staff with kitchen staff and streamline service. 
These are two examples of incorporating technological tools in restoration that the delivery company Just Eat could soon join with robotics. This has been commented on in an intervention at the Foodservice Robotics Pioneers world forum. This company wants to "accelerate the benefits of robotics to revolutionize the way we eat, "as explained on their website.
During its participation, it has been anticipated that the introduction of autonomous vehicles in food delivery will be gradual and as support for peaks in demand or peak hours, not as a replacement for the personnel currently in charge of the task.
A prototype of an autonomous delivery robot that can carry up to 70 kilograms has been presented as part of the firm's presence at the forum. This device uses an electric motor for transport, with autonomous batteries of up to 80 kilometers per charge. The device has a system of sensors and video cameras to avoid obstacles, identify traffic lights, or know traffic state.
The firm has maintained this type of initiative for some time. Specifically, more than three years ago, I was conducting a pilot test for home delivery of food in north London, with which it launched robot transport through the application.
In 2017, the company launched a pilot test in the London boroughs of Greenwich, Southwark, and Milton Keynes, with ten robots from the startup Starship delivering orders through the streets of these areas. These devices transported the order to the indicated point, sending a notification two minutes before arrival and another one already in front of the door. It was necessary to unlock the robot using an access code in the customer's possession to collect the order.
Also Read: Robotics – How Robots Will Help In Education