Samsung Galaxy Watch 3 – Most Powerful Smartwatch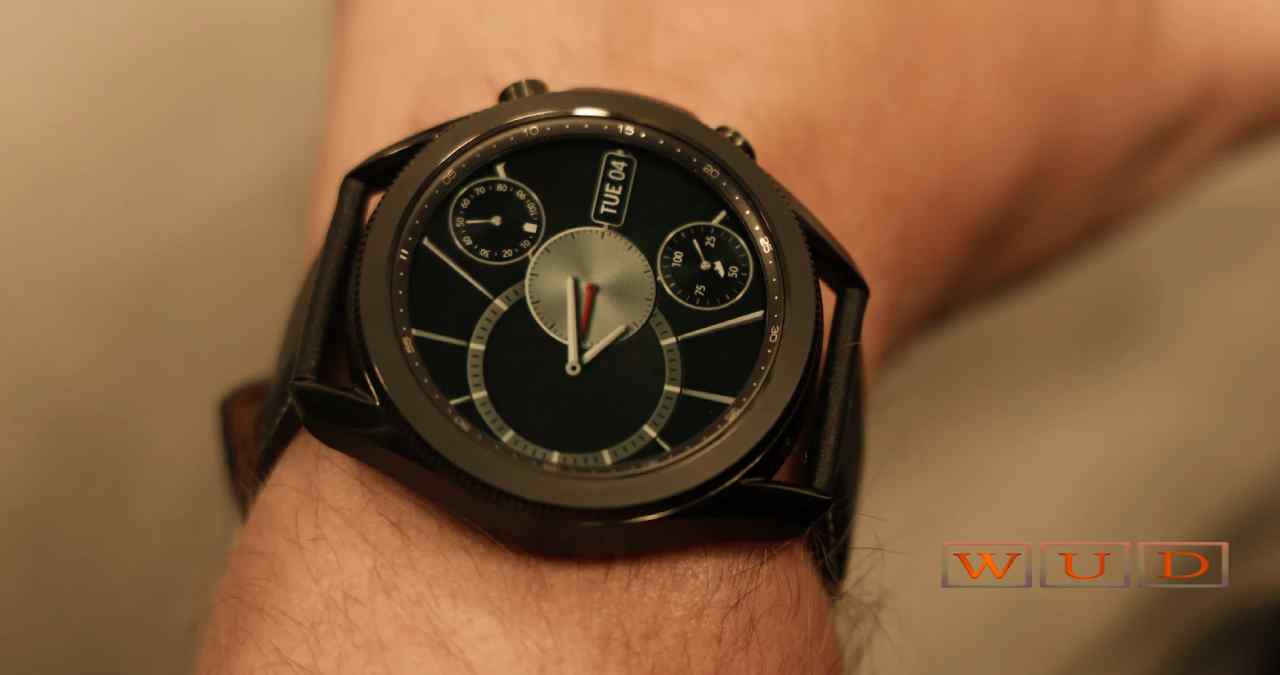 The smartwatch segment continues to grow. There are more and more so-called smartwatches that we have at our disposal. recently, Samsung presented its new Samsung Galaxy Watch 3, which comes to lead and become strong as the best smartwatch on the market with design and characteristics typical of a high-end terminal.
We are facing the most advanced Galaxy Watch to date and that will help us to effortlessly manage both our life and our health so that we can have all our well-being in our hands.
Technical Characteristics Of The Samsung Galaxy Watch 3
The new Samsung Galaxy Watch 3 has a spectacular design, being thinner and smaller, as well as 16% lighter. It has a sophisticated look, ideal for our wrist thanks to its more compact size. Its design is finished off by a premium quality genuine leather strap, giving it a more natural appearance. On the back, we discover a reinforced leather surface that protects the strap against fading.
Also Read: SSD Storage Will Change Network Fabrics In Data Centers
A Bigger, Thinner, And Lighter Screen
If the new Galaxy Watch 3 is characterized by something, it is by having two sizes of the steel case, 41 and 45 mm, which serves to provide a screen of 1.2 inches and 1.4 inches respectively. It maintains its round dial, its classic and elegant design, as well as a rotating bezel, an essential and differentiating aspect concerning its competition. Its touch screen is protected by Corning Gorilla Glass DX, and its body is endowed with IP68 protection against water and dust, MIL-STD-810G military certificate, and water resistance up to 5 atm of pressure.
It measures 41 x 42.5 x 11.3 mm for a total weight of 48 grams for the 41 mm case. The 45mm case model measures 45 x 46.2 x 11.1mm and 58 grams.
Beauty And Intelligence At The Level Of A Samsung Smartwatch
Inside, we find an Exynos 9110 processor, which is accompanied by 1 GB of RAM and 8 GB of internal storage. It has Tizen OS 5.5 as the operating system and a variant with 4G / LTE connectivity, in addition to Bluetooth 5.0, NFC, Wi-Fi, and GPS. Regarding its batteries, we find a capacity of 247 mAh in the smallest model and 340 mAh in the largest model.
Among its many functions, we find the possibility of administering routines, controlling our state of health by reading the heart rate, and measuring oxygen in the blood. Through its Samsung Health Monitor application, we can obtain more than 120 training programs that will help us take care of ourselves day by day. Also, it offers blood pressure and electrocardiogram measurements. Another section to highlight is that in case we have a fall, our Watch 3 will detect it and will be able to immediately send our location notice to the contacts that we have previously configured.