Smart Automation: RPA and Artificial Intelligence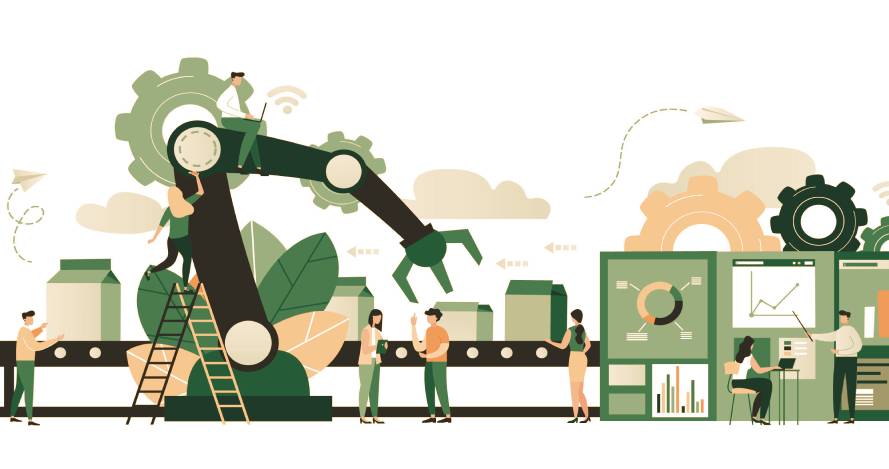 One of the great challenges facing process automation is its combination with other technologies, including Artificial Intelligence. While it is true that UiPath has already started working on AI-powered softbots, Smart Automation will be a reality for all companies that decide to start an RPA project.
But what exactly is smart automation? This term refers to those processes in which an RPA software is involved and which, in addition, are endowed with sufficient analytical capacity such as making predictions, intuiting improvements, and even making decisions based on data.
In fact, Machine Learning, that is, machine learning is responsible for the fact that RPA software robots are increasingly able to integrate with other systems already in place to establish work synergies.
When this happens, the worker only has to be in charge of managing the possible exceptions that arise (doubts that the software generates), so that he will have more time in his workday for other tasks that generate more value.
Intelligent Automation, part of the business strategy
Companies must not only integrate new tools with which to support and facilitate certain tasks but must see the automation of processes as a whole, as part of the business strategy.

Smart Automation is one more step within an RPA project and involves identifying new opportunities to improve and grow both inside and outside the company.

For example we implemented an RPA project in the billing area of a hotel chain. Until then, the hotels had teams of up to 20 people each in the administration area that were in charge of managing both customer and supplier invoices of any kind (from tour packages to cleaning, restoration, etc.).

The pace of work at high peaks of work reached such that errors were inevitably made: invoices that were not issued on time, orders after hours, even loss of customers since the staff was not able to increase the management of more tour packages.

RPA technology allows to automate all these processes, increasing the business capacity in any area and, therefore, improving its competitive capacity with other companies in the market.

Therefore, the incorporation of software robots within your company implies significant and disruptive changes in understanding the operation of certain areas. It is necessary to rethink the way in which employees interact with digital solutions since they are increasingly present in day-to-day work.

The Artificial Intelligence becomes a perfect ally of RPA, helping entities to face a scenario increasingly digital and competitive.
3 Main changes of Smart Automation
Robotic Process Automation can be applied to any area of the business, the best ones being those that have numerous repetitive back-office tasks. Below, we highlight 3 changes that Smart Automation will bring to companies:
Data management and analysis: Processing, analyzing, and managing data is usually one of the main concerns of many companies since it requires a lot of time and personnel. Intelligent Automation is capable of, on the one hand, extracting information from various sites, as well as reading and understanding data in order to classify them; as, on the other hand, having sufficient analytical capacity to interpret them.
This is very useful when analyzing the market in search of new sectors to enter or invest in and even to be able to make decisions in real-time and with quality information.
New approach to business culture: Incorporating software robots that act just like a human employee would require a change in company culture. Companies must understand that RPA (and Artificial Intelligence) are part of a new strategy to enhance the talent of their workers, so it is important to inform, train and prepare for a new business model in which human and software interact and they collaborate as "partners".
Talent management: companies will change the professional profiles they seek to incorporate into their business. The trend is to find more specialized employees with the capacity to manage work teams that include the use of technology.
On the other hand, it will also change the way of understanding the work itself, since employees will have greater flexibility in crisis situations, such as the current one, thanks to the fact that a software robot can operate 24/7 and unattended. Thus, not only will talent management be transformed, but the way of working itself.
Intelligent Automation is the next step of the RPA technology which, together with the set of other tools, will lead to a future in which the hipper automatización will be present in the market.
Many companies have already taken the first step, so if you want to get started in process automation, contact us. We will accompany you throughout the journey towards digital transformation.