The Essential Skills In The Age Of Automation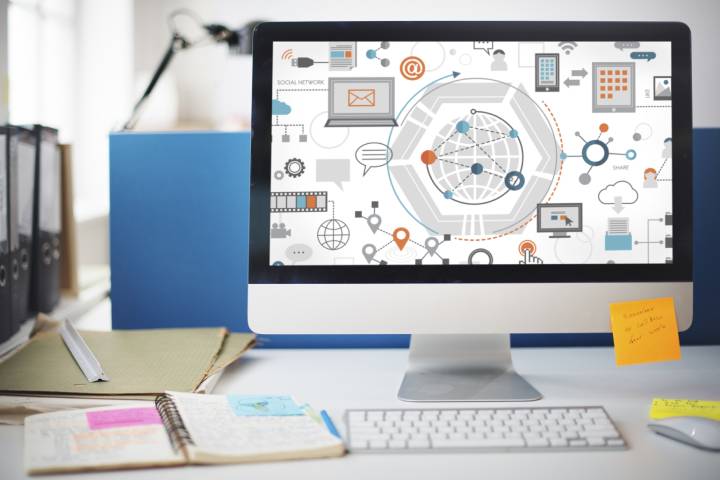 New technologies and tools translate into new ways of working. The labor market is changing and poses a future in which professional skills must adapt to the new demands of the labor market. Knowing the new needs and what companies are looking for in professionals will help you anticipate and know how to respond to their demands.
The Evolution of The Demand For Skills
Evolution is internet in our development as a species. Each industrial revolution we have experienced is a clear example of employment changes, transforms itself and opens the door to new opportunities. 
Migration to the cities.
Access to education.
The emergence of new techniques and tools.
The rise of technology.
They have been key points in the transformation of work. Now, economists and labour market analysts point out that we are experiencing the fourth industrial revolution or revolution 4.0. We are advancing towards the era of ultra-connectivity and automation. Technological progress is polarizing employment towards the need for high and low qualification profiles. This reality leads employment to a new classification:
Frontier work:

jobs related to the technological field.

Wealth work: jobs that arise from new needs linked to the world of luxury, resulting in greater productivity and global wealth.
Last mile work:

refers to work that has no possibility of automation and requires human effort to perform.
Hard Skills Or Soft Skills? 
Professional skills are the combination of each person's knowledge, skills, aptitudes and attitude. The sum of your soft skills (soft or transversal skills linked to your attitude and way of being) and your hard skills (technical knowledge and professional experience) make you a valid and competent professional. You will not be able to be successful in your job if you have deep knowledge in a field, but you lack a constructive attitude, or you do not know how to work in a team. Both sides of the scale must be balanced.
The demand for soft skills has increased because the practical application of knowledge is learned and developed, but it is impossible without the proper predisposition. Indeed, the know-how must be constantly refreshed, but the professionalism and attitude remain. Our report indicates that, in 2030, some of the most in-demand skills will be soft skills, such as critical thinking, creativity and emotional intelligence.
The Skills Of The Future
The expansion of automation means that some job profiles are outdated since the machines will be able to perform them more agile, productive and safe. But it is not a loss, but a transformation, as has happened since the arrival of each new technical advance. What are the key skills to fit into this new scenario?
Digital skills and STEM specialization:

knowing how to handle new tools implies not only technical knowledge but also a digital mentality, also called a digital mindset. In this article, you can learn about them in depth.

Specialization in the STEM field:

automation implies using machines and robots, and behind them, there must be large teams of designers, developers, programmers, and all kinds of professional profiles specialized in the creation and maintenance of this technology. 

Human Skills –

Health and care-related jobs are tasks that a machine cannot perform. Human progress is linked to them, and they become more essential as humanity ages.

Lifelong learning:

the labour market will continue to change, new tools, techniques and ways of working will emerge every time, and professionals must be prepared to face change and learn to cope. Constant recycling will be part of the career path of every professional.
What Is Your Starting Point?
Individual:

adaptation to changes, innovation, initiative, tolerance to stress and analytical-conceptual thinking.

Social:

teamwork, effective communication, social skills, customer orientation and negotiation.

Task:

organization and planning, details-standards-quality and orientation to results. 

Management:

people management, decision making and strategic vision.
Also Read: Marketing Automation Will Be Key To Improving The Digitization Of SMEs